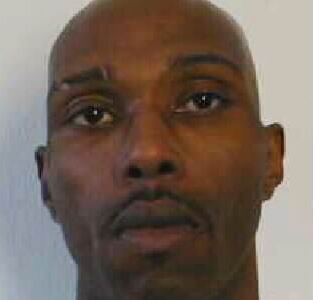 March 20, 2017
Stacey Eugene Johnson is scheduled to be executed around 9 pm CDT, on Thursday, April 20, 2017, at the Cummins Unit near Varner, Arkansas.  Forty-seven-year-old Stacey is convicted of the murder of Carol Jean Heath, in her DeQueen, Arkansas, apartment, during the late hours of April 1, 1993, or the early morning hours of April 2, 1993, while Carol's two young children were hiding in the home.  Stacey has spent the last 22 years on Arkansas' death row.
Around 6:45 am, on April 2, 1993, Rose Cassidy, discovered her sister's, Carol Heath, partially clothed body lying in a pool of blood in her apartment.  After calling the police, Rose discovered that Carol's two children, 6-year-old Ashley and 2-year-old Jonathan were still in the home, hiding in a bedroom.  When Rose asked Ashley what happened, Ashley told her, "Somebody had broke in."  Ashley also identified the man as an African-American.  She later identified Stacey Johnson out of a picture line-up and stated that he had a female sounding name. 
Upon investigation, police discovered that Carol had been strangled, had her neck cut through to her spine, and received blunt-force head injuries.  A doctor could not say for certainty whether Carol had been raped or sexually assaulted, although evidence suggested that she had been.  Carol's purse was discovered days later in the woods near her apartment.  Inside of her purse were several bloodstained items and items which contained DNA.  The clothing found matched Ashley's description of what the man who killed her mother was wearing.  Johnson was eventually arrested in Albuquerque, New Mexico.
Stacey Johnson was scheduled to be executed on November 3, 2015.  His execution was stayed, along with several others, by a judge with the Pulaski County Circuit Court.  The execution was stayed due to legal challenges regarding the execution drugs.
Ledell Lee is also scheduled to be executed on Thursday, April 20, 2017, in Arkansas.  As of yet, no information has been provided as to the order in which the men will be executed.
Please pray for peace and healing for the family of Carol Heath.  Please pray for strength for the family of Stacey Johnson.  Please pray that if Stacey is innocent, lacks the competency to be executed, or should not be executed for any other reason that evidence will be presented prior to his arrest.  Please pray that Stacey may come to find peace through a personal relationship with Jesus Christ, if he has not already.