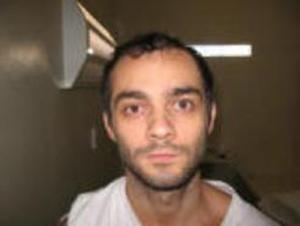 Updated: Friday, April 21, 2017  11:40 am EDT
Virginia Governor Terry McAuliffe has commuted the death sentence of Ivan Teleguz.  Ivan was scheduled to be executed on April 25, 2017, however he will now spend the rest of his life in prison, without the possibility of being granted parole.  The Governor noted that while he believes Ivan is guilty, the sentencing phase of the trial was "terribly flawed and unfair."
Updated: Monday, April 17, 2017  9:07 am EDT
Ivan Teleguz is scheduled to be executed at 9 pm EDT, on Tuesday, April 25, 2017, at Greenville Correctional Center in Jarratt, Virginia.  Thirty-eight-year-old Ivan is convicted of the murder-for-hire of 20-year-old Stephanie Yvonne Sipe on July 21, 2001, in Harrisonburg, Virginia.  Ivan has spent the last 10 years of his life on Virginia's death row.
Ivan was born in Ukraine when it was part of the Soviet Union, but his family fled religion persecution when he was a child.  Ivan dated Stephanie Sipe, with whom he had a child before the two broke up.  Stephanie kept the child while Ivan paid child support.
On July 23, 2001, Pamela Woods was worried about her daughter, Stephanie Sipe, whom she had been unable to contact and went to Stephanie's apartment.  Inside, Pamela discovered the body of Stephanie in the front room.  Pamela began screaming for help before finding Stephanie's 23-month-old son in a bathtub full of water, unharmed.  Upon investigation, police found blood in the apartment that did not belong to Stephanie.
Police also discovered that the father of Stephanie's son was Ivan Teleguz, who was currently living in Pennsylvania.  Upon questioning, Teleguz denied involvement in the murder, saying he had been in Pennsylvania since July 20, 2001.  Blood tests determined that Teleguz did not match the blood left in the apartment.
Police had few leads until February of 2003, when they received a tip that Teleguz had hired someone to commit the murder: Michael Hetrick.  Hetrick confessed to the murder, saying that Teleguz had hired him for $2,000, half of which was received prior to the murder.  After the murder, Teleguz gave him the remaining half, plus $500 for expenses.  Edwin Gilkes accompanied Hetrick during the murder.  Police matched the blood found at the crime scene to Hetrick.
On July 20, 2001, Teleguz drove Hetrick and Gilkes from Pennsylvania to Harrisonburg, Virginia, where they stopped at a Wal-Mart to purchase a fillet knife.  Teleguz then drove them to Stephanie's apartment and dropped them off.  They were to wait until Teleguz was back in Pennsylvania before committing the murder.
Hetrick entered Stephanie's apartment under the pretext of using her phone to call for help.  While inside Hetrick attacked and killed Stephanie by cutting her throat.  During the altercation, Hetrick's hand was injured.  He went to the bathroom to clean his bleeding wound, when he discovered Stephanie's son in the bathtub with the water running.  He turned off the water before leaving.  
According to trial testimony, Teleguz wanted Stephanie killed because he did not want to pay child support.  There were also allegations that Teleguz was a member of the Russian mafia.
Teleguz was sentenced to death.  Hetrick received life in prison, while Gilkes received 15 years.
Ivan Teleguz was scheduled to be executed last year, however the execution was stayed due to Virginia having insufficient drugs to preform the execution.
Please pray for peace and healing for the family of Stephanie.  Please pray for strength for the family of Ivan Teleguz.  Please pray that if Ivan is innocent, lacks the mental competency to be executed, or should not be executed for any other reason, that evidence will be provided prior to his execution.  Please pray that Ivan may come to find peace through a personal relationship with Jesus Christ, if he has not already.