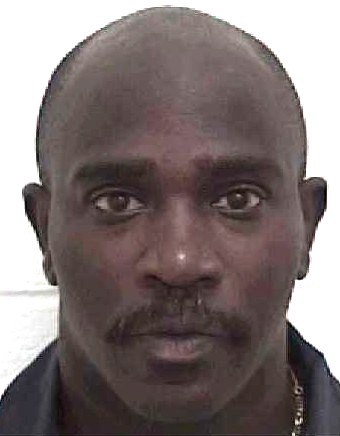 Updated: Tuesday, September 26, 2017  10:39 pm EDT
By a vote of 6-3, the Supreme Court of the United States has granted a temporary stay of execution for Keith Tharpe.  Keith's execution was stayed to allow the court time to consider if they will hear his appeal regarding his claims that one of the jurors that sentenced Keith to death was racist.  The juror, now deceased, allegedly made several derogatory remarks using racial slurs about African-Americans and Keith specifically.  If the court should decide to not hear the appeal, the stay of execution will automatically terminate.
Updated: Tuesday, September 26, 2017  8:14 pm EDT
Keith Tharpe has filed a second appeal with the Supreme Court of the United States in an attempt to halt his execution.
Updated: Tuesday, September 26, 2017  7:04 pm EDT
Keith Tharpe currently has an appeal pending before the Supreme Court of the United States.
Updated: Tuesday, September 26, 2017  11:29 am EDT
The Georgia Board of Pardons and Paroles has rejected a request for clemency from Keith Tharpe.  In Georgia, unlike most states, the Georgia Board of Pardons and Paroles has the final say in granting or rejecting clemency for a death row inmate.  The Board reviewed Keith's extensive file, including the case history, his appeals, mitigating evidence, and his record of behavior while in prison.  Ultimately, the Board decided against grating clemency.
Updated: Monday, September 25, 2017  11:11 am EDT
Keith Leroy Tharpe is scheduled to be executed at 7 pm EDT, on Thursday, September 26, 2017, at the Georgia Diagnostic and Classification Prison in Jackson, Georgia. Fifty-nine-year-old Keith is convicted of the murder of 29-year-old Jacqueline Freeman on September 25, 1990, in Jones County, Georgia. Keith has spent the last 26 years on Georgia's death row.
On August 28, 1990, Keith Tharpe's wife left him and moved in with her mother.  Tharpe was ordered by the courts to cease all contact with his wife and her family after he harassed them and made several threats of violence against them.  Tharpe disregarded the order and called his wife on September 24, 1990, telling her that if she wanted to "play dirty," he would show her "what dirty was."
The following morning, on September 25, 1990, Tharpe's wife and former sister-in-law, Jacqueline Freeman, were forced to stop their vehicle while driving to work.  Tharpe had used his vehicle to block them, which forced them to stop.  After they stopped, Tharpe exited his vehicle, armed with a shotgun.  Tharpe ordered the two women out of their vehicle, telling Jacqueline that he was going to "[expletive deleted] you up."  
Tharpe took Jacqueline to the back of his vehicle and shot her.  He then rolled her into ditch where he shot her twice more, ultimately killing her.  Tharpe then drove away with his wife.  When he was unable to rent a motel room, he parked his vehicle on the side of the road and raped her.  She was able to call the police when she was supposed to be obtaining cash from her credit union.  Tharpe was arrested later that day.  He was sentenced to death on January 18, 1991.
The 11th Circuit Court of Appeals has rejected a request to halt Tharpe's execution.  He has other appeals pending.
Please pray for peace and healing for the family of Jacqueline Freeman and all who have been affected by Keith Tharpe's actions.  Please pray for strength for the family of Keith.  Please pray that if Keith is innocent, lacks the competency to be executed, or should not be executed for any other reason, that evidence will be presented prior to his execution.  Please pray that Keith may come to find a personal relationship with Jesus Christ, if he has not already.