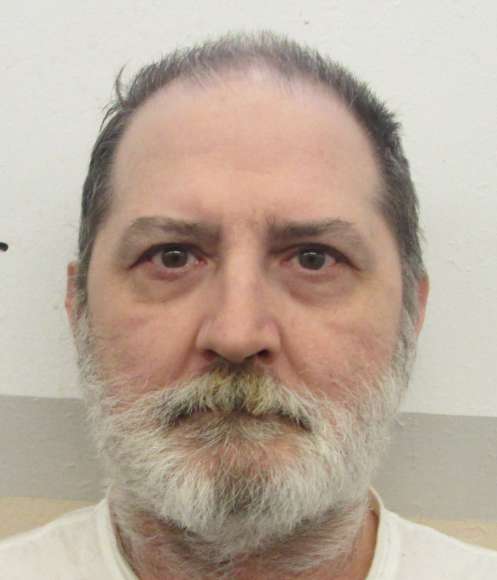 Updated: Monday, September 18, 2017 11:30 am EDT
Jeffrey Lynn Borden is scheduled to be executed at 6 pm CDT, on Thursday, October 5, 2017, at the Holeman Correctional Facility in Atmore, Alabama.  Fifty-seven-year-old Jeffrey is convicted of the murder of Cheryl Borden and Roland Harris on December 24, 1993, in Gardendale, Alabama.  Jeffery has spent the last 22 years of his life on Alabama's death row.
Jeffrey had no previous criminal history.
On Christmas Eve 1993, Roland and Juanita Harris were hosting a family gathering at their home in Gardendale, Alabama.  Cheryl Borden was to attend, along with the three children she had with her husband Jeffrey Borden, although they were legally separated by that time.  Around 6:45 pm, Jeffrey arrived at the home with his and Cheryl's three children.  Roland began helping him carry in presents and bags from the vehicle.
Cheryl arrived at the house a short time later.  She also began helping carry items into the house.  Jeffrey then took out .380 caliber semiautomatic pistol and shot Cheryl in the back of the head.  Roland, who was also outside, began running for the house, yelling for someone to call the police.  Jeffrey chased Roland and shot at him several times, including after he ran into the house.  Jeffrey kept shooting, shattering the glass on the storm door.  After entering the house, Roland collapsed; he had been shot in the back.
The children and several other families members took cover, with the children yelling that their father had killed their mother.  Both Cheryl and Roland were taken to a local hospital, where they died later that evening.  Jeffrey was arrested and charged with murder.  The murder weapon was recovered from the scene of the crime.
Please pray for peace the families of Roland Harris and Cheryl Borden.  Please pray for strength for the family of Jeffrey Borden.  Please pray that if Jeffrey is innocent, lacks the competency to be executed or should not be executed for any other reason, that evidence will be presented prior to his execution.  Please pray that Jeffrey may come to find peace through a personal relationship with Jesus Christ, if he has not already.