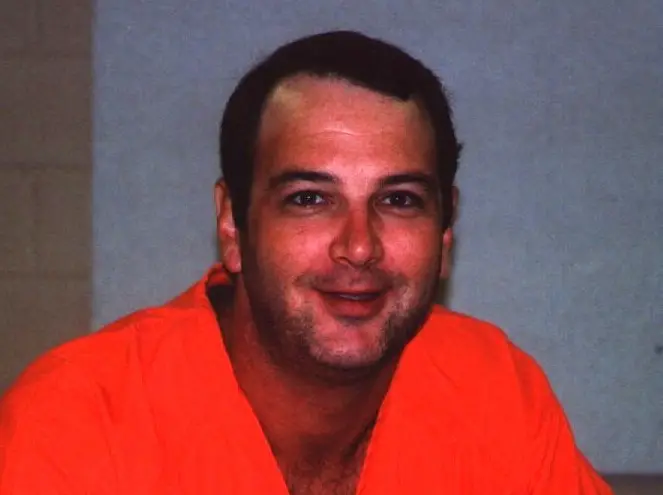 Updated: Monday, October 16, 2017  10:42 am EDT
Patrick Charles Hannon is scheduled to be executed at 6 pm EST, on Wednesday, November 8, 2017, at the Florida State Penitentiary, near Raiford, Florida.  Fifty-three-year-old Patrick is convicted of murdering Brandon Snider and Robert Carter on January 10, 1991, in Tampa, Florida.  Patrick has spent the last 16 years on death row in Florida.
On January 10, 1991, Jim Acker, Ron Richardson, and Patrick Hannon went to the apartment of Brandon Snider in Tampa, Florida.  Acker wanted revenge on Brandon, who had previously dated his sister, Tori Acker.  Over Christmas, after Brandon and Tori had separated, Brandon broke into Tori's Indiana home and vandalized her bedroom.  Brandon then returned to Tampa, Florida, where he lived with his roommate, Robert Carter.
Hannon knocked on Brandon's door, while Acker hid nearby.  When Brandon opened the door, Acker attacked him with a knife, repeatedly stabbing Brandon.  While being attacked, Brandon screamed for his roommate Robert to call the police, causing Acker to kill him by slicing his throat.  Robert ran to his bedroom in an attempt to hide after seeing what was going on.  Hannon chased Robert into the bedroom and shot him six times at close range, killing him.
Richardson and Hannon were arrested a short time later.  Richardson agreed to testify against Hannon in exchange for a lesser charge and reduced sentence.  During his testimony, Richardson identified Acker as the third man with them that night.  Richardson received a 14 month prison sentence.  Acker received two life sentences.  Hannon received the death penalty.
Please pray for peace and healing for the families of the Brandon and Robert.  Please pray for strength for the family of Patrick Hannon.  Please pray that if Patrick is innocent, lacks the competency to be executed or should not be executed for any reason that evidence will be presented prior to his arrest.  Please pray that Patrick may come to find peace through a personal relationship with Jesus Christ, if he has not already.