Daily Bible Reading for January 30, 2014: Job 9-10.
Click here for the Daily Reading.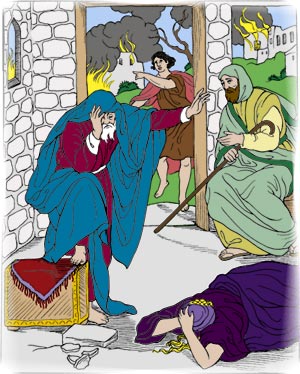 Context and Meaning: Job again asks for his crime. He feels that he is being unfairly punished. He introduces a legal metaphor, which becomes more prevalent throughout the rest of the book. Job is the defendant who does not know the charge against him. How can he hope to go against the Lord and win? Job considers performing a public purification ritual, a drastic action, however, Job realizes that God could use that to make him look even guiltier. Realizing he can do nothing, Job pleads with the Lord to show him mercy. Job speaks as one who has accepted his punishment and that he will soon die.