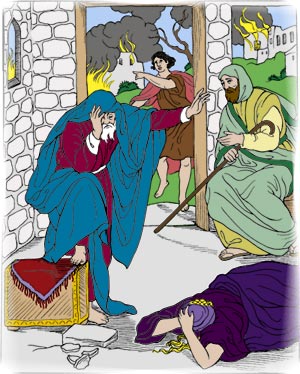 Daily Bible Reading for February 20, 2014, with Commentary: Job 15-16
Click here for the Daily Reading.
Context and Meaning: And so we begin the second round of speeches.  Eliphaz is up first again.  He speaks no words of comfort, no sympathy, and no consolation for Job.  He speaks sarcastically to Job and, once again, attempts to convince Job to accept the traditional teachings and repent.  Jobs response in chapter 16 can be broken down into three parts: Job's dispute with his friends (1-6), a personal lament with a complaint against God (7-17), and Job's declaration that a Heavenly witness will verify his innocence (18-22).  At first read, this passage appears to be rather depressing, as most of the book of Job, however, we are to take comfort in the knowledge that we are not the only people to have suffered for the Lord.