Daily Bible Reading for March 6, 2014: Job 19-20
Click here for the Daily Reading.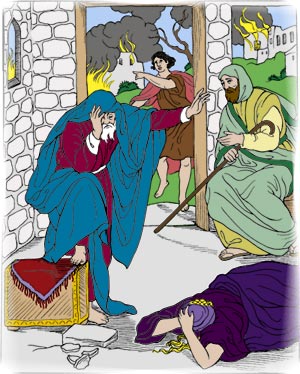 Job begins chapter 19 with a complaint against his friends (1-6), a complaint against God (7-12), and a complaint about being complete alienated (13-20).  He ends the chapter with a plea for help and a statement of assurance that someone will speak on his behalf (21-27), and concludes with a warning to his friends (28-29).  In chapter 20, Zophar give his second and final speech.  He begins with a reaction to Job (1-3), and spends the remainder of the chapter explaining the fate of all evil doers through the use of metaphors.  Zophar believes that Job is being arrogant and appears to be convinced of Job's guilt.  If he believed that Job's fate was sealed, it could explain his refusal to make a third speech.