July 28, 2015
Hector Manuel Morales is scheduled to be executed at 7 pm EDT, on Friday, August 28, 2015, at the State Correctional Institute Rockview in Rockview, Pennsylvania.  Thirty-two-year-old Hector was convicted of the murder of 42-year-old Ronald Lee Simmons Jr., on July 16, 2009, inside of Ronald's home in York, Pennsylvania.  Hector has spent the last four years on Pennsylvania's death row.
Hector would often used drugs and alcohol.  As a child, Hector suffered a severe head injury when he was struck by a vehicle.  According to his mother and sisters, Hector changed after receiving the injury.  Hector's brother was murdered in 2000, and his father had also served time on drug related charges.
Ronald Simmons had been arrested for purchasing heroine, when police asked him to become a confidential informant.  Although Ronald was initially hesitant to accept, fearing for his life, he eventually did.  Ronald agreed to help police capture his supplier, a man he knew only as "True."  
Ronald arranged for a drug deal, which led to the arrest of Hector Morales and another individuals.  As Morales' hearing approached, he informed a friend that he was going to kill "Country," who had set him up.  Ronald was known to others as "Country."  Morales' hearing was scheduled of July 16, 2009, and Ronald was scheduled to testify against him.
On July 15, 2009, Morales and two friends, Melvin Miles and Ricky Newson drove to York, Pennsylvania.  Morales' two friends believed they were in the area to buy marijuana.  Around 1:00 am, on July 16, 2009, the group parked the vehicle and Morales exited the vehicle.  He returned and asked Melvin to accompany him.  Morales told Melvin that he was going to kill the person inside the home if the person was the individual scheduled to testify against him.  Melvin refused to help and returned to the vehicle.  During his return, he heard five or six gunshots.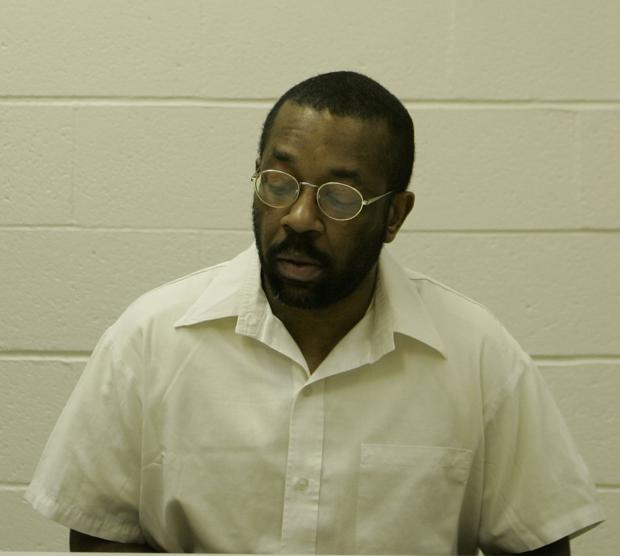 August 1, 2015
Roderick Nunley is scheduled to be executed at 6 pm CDT, on Tuesday, September 1, 2015, at the Eastern Reception, Diagnostic, and Corrections Center in Bonne Terre, Missouri.  Fifty-year-old Roderick was sentenced to death for his part in the kidnapping, rape, and murder of 15-year-old Ann Harrison on March 22, 1989, in Raytown, Missouri.  Roderick has spent the last 24 years of his life on Missouri's death row.
According to family members, Roderick had a troubled childhood.  Roderick was also known to make poor decisions when using cocaine.
On the evening of March 21, 1989, Roderick Nunley and his friend Michael Taylor got together, smoking crack cocaine.  They then decided to steal a car and just drive around, which included evading police who tried to pull them over for a broken tail light.  Around 7 am on March 22, Nunley, who was driving, and Taylor spotted high-school freshman Ann Harrison in the driveway of her home, waiting for her school bus.  Taylor allegedly told Nunley that he wanted to steal her purse.  Nunley stopped the car and Taylor exited, spoke to the girl, grabbed her, and forced her into the car.  Nunley drove all three of them to his mother's house.
Once at Nunley's mother's house, they forced Ann out of the vehicle and forced her to crawl down to the basement, where Taylor raped her and Nunley assisted by providing lubricant.  After raping her, they tied her up and put her in the trunk of the stolen vehicle, saying they were going to call her parents for ransom money.  They never called her parents.  Fearing that Ann would be able to identify them, Taylor and Nunley decided to kill her.  After retrieving two knives from the kitchen, Taylor and Nunley stabbed Ann a total of ten times and left her to die.  It took approximately 30 minutes for Ann to die from her wounds.
After killing Ann, Taylor and Nunley drove the stolen vehicle to a nearby neighborhood and left it, with Ann still in the trunk.  It was days before Ann's body was discovered.
Taylor and Nunley both confessed to the crime, although neither confessed to raping Ann, each pointing the finger at the other.  They were each convicted of murder and given a death sentence.  DNA testing later showed Taylor was the one to rape Ann.  Taylor was executed on February 26, 2014.
Please pray for peace and healing for the family of Ann Harrison.  Please pray for the family of Roderick Nunley.  Please pray that if Roderick is innocent or lacks the competency to be executed, evidence will be presented prior to his execution.  Please pray that Roderick will come to find peace through a personal relationship with Jesus Christ, if he has not already found one.