August is Happiness Happens Month!
Prayer Thoughts for August – Happiness Happens
Are you smiling or growling? SMILE!!! That was Alyssa. Always smiling, always finding the silver lining. Whenever her friends were having a bad day or looked down, Alyssa was there to cheer them up! But Dani? GRRRRR!!! Dani was the opposite. Dani could find the bad on the best of days. Constantly growling about something. And, whether Dani was aware or not, her negativity would bring down her friends when they were happy. Do you have a friend like Alyssa? Do you have a friend like Dani? Which one do you emulate in your life?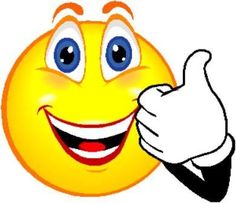 Happiness is a choice. It has been said many times and will be said many more times throughout your life: we cannot choose the circumstances and situations in our lives, but we can choose how we react to what life may bring. August is Happiness Happens Month! It is a month to recognize that amid everything, happiness still happens, sometimes you just have to look for it!
Rejoice in the Lord always; again I will say, rejoice. (Philippians 4:4, ESV)
Unfortunately, the world is not perfect and that joy that we should exude from knowing our Savior can often be overwhelmed by everyday problems. Happiness in our lives, and showing that happiness to others, is a choice we must make several times every day.
What are you happy about? What joy to want to share with the world? With those around you?
For more information regarding how your financial support can help, please click here.