International Death Penalty News 2020, Issue 01: Belarus, China, India, Iran, Japan, Pakistan, Saudi Arabia, United States of America, Vietnam
January 3, 2020
IDPN 2020 Issue 01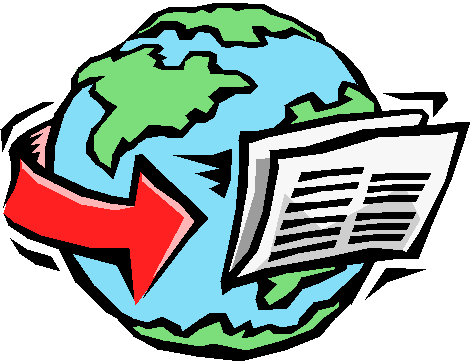 Belarus: On Tuesday, December 17, 2019, Aliaksandr Asipovich was executed by shooting, according to the Mahilioŭ Regional Prosecutor's Office. Asipovich was sentenced to death in January 2019, for the murder of two women in Babrujsk in July 2018. Asipovich has argued that he was acting in self defense. Two men remain on death row in the country.
China: Huang Yichuan has been sentenced to death in China for killing two school children, and injuring two others in June 2019, at the Shanghai World Foreign Language Primary School. Huang has been diagnosed with a mental illness, however, the court ruled that the illness did not affect his sense of judgment or his abilities to control his behavior.
India: Thirty-four-year-old Santosh Kumar has been sentenced to death by a special court in Coimbatore, for the rape and murder of a seven-year-old girl in March 2019. In India, executions are carried out by hanging.
Iran: On Wednesday, December 25, 2019, an unnamed man was executed by hanging in Sirjan, Kerman province. The man was arrested four years ago and convicted of murder.
There have been unofficial reports that a Kurdish singer from Kermanshah, Mohsen Lorestani, has been executed in Iran. Mohsen, whose arrest was made known in October, despite allegedly being arrested in March, was accused and convicted of "corruption on Earth." Allegedly, Mohsen was gay and was accused of posting "immoral" content on social medial.
Japan: On Thursday, December 26, 2019, Chinese national Wei Wei was executed for murdering a family of four in 2003. Forty-year-old Wei's execution was carried out in Fukuoka, and was the first execution under new Justice Minister Masako Mori, who took office on October 31, 2019. Wei was studying in Japan when he robbed and murdered a family in Fukuoka Prefecture; 41-year-old clothing dealer Shinjiro Matsumoto, his 40-year-old wife Chika, and their two children, 11-year-old son Kai, and 8-year-old daughter Hina. Two others were convicted along with Wei. One was executed in 2005, while the other received a life sentence.
Pakistan: In 2013, Junaid Hafeez, a university lecturer was arrested in Multan after he was accused of making blasphemous Facebook comments about the prophet Muhammed. He was then sentenced to death. The now 33-year-old, has spent the last several years in solitary confinement. Human rights groups have called his settings a "gross miscarriage of justice." Lawyers for Junaid claim that he was framed by extremists and that he did not have a fair trial. The United Nations has also called for Junaid's release.
Saudi Arabia: Five men have been sentenced to death for the murder of Jamal Khashoggi inside a Saudi consulate in Istanbul on October 2, 2018. Three others were given prison terms. Jamal was a writer for The Washington Post, who spoke out against the Saudi government. Jamal had entered the consulate to obtain paperwork for his upcoming marriage. Saudi agents confronted him inside, killing him and dismembering his body, which has yet to be found. The trial, including the names of the accused, has been kept from public record.
United States of America: Lawmakers in Virginia are pushing to abolish the death penalty in the upcoming year. There are three people remaining on death row in the state, after it carried out its last execution in 2017. Throughout the history of the death penalty in Virginia, nearly 1,400 people have been executed. A bill to abolish the death penalty has been filed, with additional bills likely. Both supports and opponents to the bill are unsure if it will pass.
On Friday, December 27, 2019, 73-year-old Phillip Jablonski, a death row inmate in California, was found dead in his cell at San Quentin State Prison. An autopsy is pending to determine the cause of death. Jablonski was sentenced to death for the murder of 72-year-old Eva Petersen, and her 47-year-old daughter Carol Spadoni in San Mateo County in April 1991. Jablonshki had married Carol while he was serving time for the murder of his girlfriend. Jablonski was a Vietnam War veteran who was diagnosed with schizophrenia.
Vietnam: Six individuals have been sentenced to death for the rape and murder of 22-year-old Car Thi My Duyen in northern Dien Bien Province on Sunday, December, 29, 2019. Those sentenced to death are, Vi Van Toan, Bui Van Cong, Vuong Van Hung, Luong Van Hung, Luong Van La, and Pham Van Nhiem. Three others, Pham Van Dung, Cam Van Chuong, and Bui Thi Kim Thu, were each given various prison terms for their part in the crime.
For more information regarding how your financial support can help, please click here.