International Death Penalty News 2020, Issue 02: Bahrain, India, Iran, Israel, Kazakhstan, Singapore, United States of America
January 10, 2020
IDPN 2020 Issue 02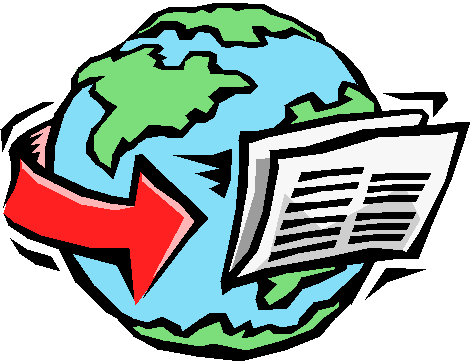 Bahrain: The High Criminal Court of Appeal has upheld the death sentences for Mohamed Ramadhan and Hussain Moosa, both of whom were convicted in 2014 for the death of a policeman who died in an explosion. Allegedly, the men were tortured into confessing and incriminating themselves.
India: Mukesh, Vinay Sharma, Akshay Singh, and Pawan Gupta have been convicted and sentenced to death for the brutal rape that resulted in the death of a medical student in 2012. The young woman was raped on a crowded, moving bus in south Delhi in 2012, sparking protests and judicial changes in the nation. The four men have been given an execution date of January 22 at 7 am local time at Tihar jail.
Iran: On Wednesday, January 1, 2020, eight men were executed by hanging at Rajai-Shahr prison, near Tehran. All were convicted of murder and sentenced to "qisas" or retribution. Two of the men were it defied as 28-year-old Hossein Gholami and 30-year-old Saman Doosti. The other six men were not identified.
Espionage charges against an Iranian-French academic at Sciences Po University, Fariba Adelkhah, have been dropped. The charges carried the possibility of a death sentence. Fariba still has charges of spreading "propaganda against the political system" of the Islamic republic; and "conspiracy against national security". Fariba has been in prison since his arrest in Tehran in June of last year. While Fariba has duel citizenship, it is not recognized by Iran and he has been denied consular access in order to seek legal help.
Israel: The Judea Military Court has found guilty 18-year-old Khalil Jabarin for murdering an Israeli-American, Ari Fuld, in a 2018 stabbing at Etzion Junction in the West Bank. Khalil was also convicted of three counts of attempted murder. Ari's family has called for Khalil to be sentenced to death. While the death penalty is legal in Israel, it has only been used once, in 1962 for Nazi officer Adolf Eichmann, an architect of the Holocaust.
Kazakhstan: Newly elected President Kassym-Jomart Tokayev is working on reforming criminal justice. President Tokayev is working with Parliament to increase protections for women by increasing penalties for sexual and domestic violence, along with human trafficking. Additionally, President Tokayev is working to formally abolish the death penalty in the country. There has been a moratorium on capital punishment in the nation since 2003, however it has remained legal in exception cases. Now, the Kazakhstan government is beginning the process of signing the international treaty to end capital punishment.
Singapore: Forty-eight-year-old Paul Leslie Quirk, an Australian from Melbourne, has been arrested and charged with murdering his wife, Christina Khoo Gek Hua on January 3, 2020. If convicted, Paul could be sentenced to death.
United States of America: Mark Sievers has been sentenced to death in Florida or plotting the murder of his wife, Dr. Teresa Sievers. Teresa was killed in her Bonita Springs home in 2015. The prosecution argued that Mark arranged for two other men to murder his wife. During his trial, Mark insisted upon his innocence. One of the other two men accepted a plea deal and agreed to testify in exchange for 25 years in prison. The other was sentenced to life in prison.
The Justice Department is seeking the death penalty against Elmer Martinez, also known by the alias "Killer." Elmer is an alleged leader of the MS-13 gang in Virginia. Elmer is accused of ordering the kidnappings and murders of two minor individuals in 2016. A dozen others have also been charged with the crime that included luring the two minors to a park outside Alexandria, Virginia.
January 7, 2020, marked 10 years since the state of Louisiana has carried out an execution. Last year, there was a bipartisan effort to repeal the death penalty that failed in a Senate floor vote.
Sixty-three-year-old Edward Littleton McCauley has been sentenced to death in Arizona after being convicted of killing his estranged wife in 2014. Evidence showed that he had planned the murder for months before he carried out the killing in front of her home.
Forty-two-year-old Isaac Agee has been resentenced from death to life in prison without the possibility of parole in Oregon. Agee is convicted of murdering an inmate, 36-year-old Antonio Barrantes-Vasquez, a native Costa Rican, at the Oregon State Penitentiary. At the time, Agee was serving a prison sentence for attempted aggravated murder.
For more information regarding how your financial support can help, please click here.