International Death Penalty News 2020, Issue 03: Belarus, India, Indonesia, Pakistan, Saudi Arabia, Sudan, United States of America
January 17, 2020
IDPN 2020 Issue 03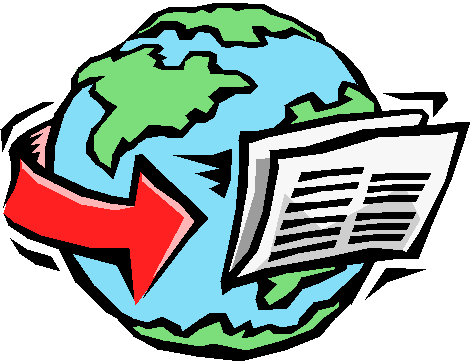 Belarus: Two brothers, 19-year-old Stanislaw and 21-year-old Illya Kostsew have been sentenced to death after being found guilty of the brutal murder of Natalya Kostritsa, their former teacher. The brothers stabbed her approximately 100 times before setting her house on fire. They targeted Natalya because she wanted the authorities to remove two children from the care of their sister. The brothers can appeal to President Alexander Lukashenko, however he has previously spoken out against the brothers, calling them "scum." The boys alleged they were drunk at the time of the crime. The European Union has spoken out against the nation's use of capital punishment, the only nation in Europe that still uses it.
India: Twenty-six-year-old Vinay Sharma, 32-year-old Mukesh Kumar, 31-year-old Akshay Kumar Singh, and 25-year-old Pawan Gupta were scheduled to be executed by hanging at 7 am local time on Wednesday, January 22, 2020. The Delhi government halted the executions because Mukesh is challenging the death warrant issued against him. The four men, along with a fifth who has since committed suicide, are convicted of gang raping a 23-year-old medical student on a crowded bus in December 2012. She eventually died from her injuries.
Indonesia: The police chief of Payung Subdistrict, First Inspector Samson Susaei Sembiring has been arrested in Tanah Karo District, North Sumatra Province on drug trafficking allegations. Samson was arrested after three drug users were arrested and told police that they had received the drugs from a local police officer. If convicted, Samson could be sentenced to death.
Pakistan: The Lahore High Court has ruled that the death sentence of former Pakistan Army Chief and ex-president General (retired) Pervez Musharraf was given to him by an unconstitutional special court. Pervez was found guilty of treason, however after the ruling by the Lahore High Court, the case against Pervez will have to be pursed and tried again.
Saudi Arabia: In 2019, the kingdom carried out 184 executions, the most in the last six years. Of those executed, 88 were Saudi nationals, 90 were foreign nationals, and six were of unknown nationality. Execution in the kingdom are usually carried out by beheading. Four executions have already been carried out in 2020.
Sudan: Abbas Muhammad Nur has been sentenced to death by a court after being convicted of killing his friend in 2013. Abbas was 15 years of age at the time of the crime. The Sudanese cabinet has expressed unease at the ruling due to Abbas' age at the time of the crime. In Sudan, a 15-year-old can be sentenced to death if they show signs of puberty, in accordance with the criminal act.
United States of America: On Wednesday, January 15, 2020, John Gardner was executed by the state of Texas. John was pronounced dead at 6:36 pm local time, inside the Walls Unit execution chamber at the Huntsville State Penitentiary in Huntsville, Texas. John was 64 years of age. He was executed for the murder of his wife, 41-year-old Tammy Gardner on January 23, 2005.
On Monday, January 13, 2020, Alfred Bourgouis was scheduled to be executed by the federal government in Indiana. Alfred's execution has been halted by U.S. District Court Judge Tanya Chutkan, who halted all federal executions scheduled throughout December 2019, and January 2020. Fifty-five-year-old Alfred has been sentenced to death for sexually molesting and murdering his 2-and-a-half-year-old daughter JG, at the Corpus Christi Naval Air Station in Texas on July 28, 2002.
On Wednesday, January 15, 2020, Dustin Honken was scheduled to be executed by the federal government in Indiana. Dustin's execution has been halted by U.S. District Court Judge Tanya Chutkan, who halted all federal executions scheduled throughout December 2019, and January 2020. Fifty-one-year-old Dustin has been sentenced to death for murdering 10-year-old Kandace "Kandi" Duncan and her sister, six-year-old Amber Duncan on July 25, 1993, in Mason City, Iowa.
On Thursday, January 16, 2020, Jimmy Meders was scheduled to be executed by the state of Georgia. Hours before his scheduled execution, the Georgia Board of Pardons and Paroles granted clemency, commuted Jimmy's sentence to life in prison without the possibility of parole. Jimmy is convicted of robbing and murdering 47-year-old Don Anderson on October 14, 1987, in Glenn County, Georgia.
On Thursday, January 16, 2020, Kareem Jackson was scheduled to be executed by the state of Ohio. Kareem's execution has been rescheduled to Wednesday, September 16, 2020, due to ongoing legal challenges to the death penalty protocol and challenges obtaining execution drugs. Forty-five-year-old Kareem is convicted of the murder of Antonio Hunter and Terrance Walker in Columbus, Ohio on March 25, 1997.
Michael Wade Nance, a death row inmate in Georgia, has sued the Georgia prison system, saying he should be executed by a firing squad, saying in his lawsuit that "execution by firing squad is both swift and virtually painless." The lawsuit argues that Michael's veins are extremely narrow and that an attempt to use lethal injection could cause excruciating pain. Michael was sentenced to death in 2002, for the murder of 43-year-old Gabor Balogh, who resisted giving up his car to Michael, who had just finished robbing a bank.
A bill has been filed by State Representative Jason Dunnington to abolish the death penalty in the state of Oklahoma. The bill will be considered in the upcoming legislative session. In his proposal Representative Dunnington Bruges that capital punishment incurs high costs that don't help with the reduction of capital crimes. He also points out numerous exonerations in the nations. The last execution in the state was Charles Warner in 2015.
A bill to repeal the death penalty beginning July 1, 2020, in Colorado has been introduced. It is the sixth attempt to repeal capital punishment in 12 years. The bill is expected to pass the House and the governor has said he is willing to sign it into law. There are three people on death row in Colorado. Only one has been executed since the federal moratorium was lifted in 1976. Senator Rhonda Fields has announced her opposition to the bill, as two of the three men on death row are there for murdering her son and his fiancee.
The Justice Department is attempting to convince an appeals court judge that the federal government has the authority to decide how to execution federal death row inmates, regardless of the rules in the states where the inmates were convicted. Last year, the federal government gave execution dates to five federal death row inmates, the first federal executions in 20 years. All the executions were ultimately stayed over challenges to the federal execution protocol.
For more information regarding how your financial support can help, please click here.