International Death Penalty News 2020, Issue 04: India, Iran, Japan, Kuwait, South Korea, United Arab Emirates, United States of America
January 24, 2020
IDPN 2020 Issue 04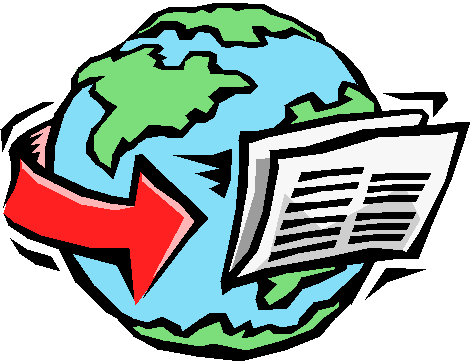 India: A 45-year-old man has been sentenced to death for the repeated rape, the impregnation, and ultimately the murder of his 17-year-old, mentally unsound daughter. The teenager was found dead at her home on May 13, 2015, in the city of Nayapura. The girl's father reported her missing, claiming he had come home from work and found her. It was later discovered that she was four months pregnant, and police used DNA to confirm the identify of the father. The father was sentenced to life in prison for the rape and given the death penalty for the murder.
Iran: On Sunday, January 12, 2020, 22-year-old Omid D., was executed by hanging at the city prison in Mashhad, also know as Vakilabad prison. Omid was convicted and sentenced to death for murdering a man about five years ago, and conspiring with his wife. Her sentence is unclear.
On Tuesday, January 14, 2020, 29-year-old Maliheh Haji Hassani was reportedly executed by hanging at the central prison of Shiraz. She was arrested in 2016, and convicted of murdering her fiancé. Maliheh's execution has not been announced by the state media. She is the second woman to be executed this year.
On Thursday, January 16, 2020, two men were reportedly executed by hanging in the central prison at Borujerd in Lorestan province. One of the prisoners was identified at 31-year-old Heshmat Sheikhani, while the other was unnamed. Most executions in the nation are carried out for murder charges, however the crimes were not reported for these two executions.
Japan: A recent survey conducted by the government shows that 81 percent of responders supported the continued use of capital punishment in the nation. The survey also showed that a majority believe that heinous crimes would increase in the country if capital punishment was abolished. Additionally, a slight majority believe that capital punishment should be retained even if the country was to introduce life imprisonment.
Kuwait: A Kuwati national will likely be sentenced to death for murdering his younger cousin by stabbing him in the head. The accused is believed to have partaken of an unnamed substance prior to committing the crime. The substance allegedly rendered the accused uncontrollable.
A man has been sentenced to death for the torture and death of child under the age of five in a vehicle. The mother of the child has been sentenced to 10 years hard labor. When the mother brought the child to the hospital, she claimed the child stopped moving after a fall. Upon examination, medical personnel discovered signs of beatings and torture. The man told the child's mother that her daughter should die because she had disabilities and interfered with their lives.
South Korea: Prosecutors are asking that 37-year-old Koh Yu-jeong be sentenced to death for allegedly murdering her former husband and 5-year-old stepson in two separate instances. Koh is accused of murdering her stepson in March 2019, by suffocating him. She is also accused of killing her former husband on the resort island of Jeju in May 2019, and mutilating his body. Koh insists that the murder of her ex-husband was not premeditated and has denied killing her stepson.
United Arab Emirates: The Sharjah Criminal Court, in a case that dates back to 2010, is asking the family of a victim to decide if they will accept blood money, sparing the murder's life, or proceed with the execution. The victim was killed by his wife and her boyfriend, and chopped into pieces and dumped in an industrial area. He was killed because he caught his wife cheating. With the accused have been sentenced to death, the victim's family has the choice to accept blood money or proceed with the execution.
United States of America: Twenty-seven-year-old Trevor Marquis Rowe is facing execution for the murder of his partner's 10-month-old daughter in Lubbock, Texas. Trevor allegedly put the baby in a backpack and left her alone in his car for five hours, with periodic checks on her. After several hours, Trevor observed that the girl was not breathing and called emergency services, who were unable to revive the baby. Capital murder charges have been filed against Trevor.
Sixty-two-year-old Charles "Chase" Merritt has been sentenced to death on four counts of murder. Merritt is convicted of murdering 40-year-old Joseph McStay, his wife 43-year-old Summer McStay, and their two children 4-year-old Gianni and 3-year-old Joey Jr. on February 4, 2010, in Fallbrook, California. The families skeletal remains were not found for three years. Merritt has insisted upon his innocence.
In 2010, Lameco Dechawn Turner was convicted of the murder of 54-year-old Prakash Shah, which occurred during a robbery of a convenience store in Dothan, Alabama on April 20, 2004. Upon appeal, he was granted new trial, which occurred in August 2018, and he was given a new sentence of 99 years in prison. On Wednesday, January 22, 2020, the Alabama Bureau of Pardons and Paroles denied parole for Lameco, who has served 15 years, 8 months of his sentence. Lameco will be up for parole again in five years.
In 2015, Barry Trynell Davis, Jr., was sentenced to death in Florida or the murders of John Hughes and Hiedi Rhodes on May 7, 2012. At the time of Barry's trial, jurors were not required to be unanimous on sentencing an inmate to death. Since his trial, the law has changed, and juries are now required to unanimous. Barry received a new sentencing trial and has now been sentenced to life in prison, without the possibility of parole.
In 1996, Stephen McGilberry was sentenced to death in Mississippi for the quadruple murder of his 45-year-old mother Patricia Purifoy, 44-year-old stepfather Army National Guard Technical Sgt. Kenneth Purifoy, 24-year-old half-sister Kim Self, and her three-year-old son Kristopher in St. Martin, Mississippi in October 1994. Stephen spent 10 years on death row, however because he was 16 at the time of the murder, his death sentence was eventually vacated and he was resentenced to four consecutive life terms, without the possibility of parole. Stephen was resentenced for a third time when the Supreme Court ruled that anyone under the age of 18 at the time of the crimes could not be automatically sentenced to life without parole. While Stephen wanted to be sentenced by a jury, a judge instead resentenced Stephen to life in prison without the possibility of parole, as Stephen had expressed no remorse for the killings and had numerous rule violations while in prison. Stephen received his fourth, and latest, resentencing after an appellate court ruled that only a jury, not a judge, had the authority to sentencing in a capital case. Stephen's case proceeded to the Mississippi Supreme Court who upheld the sentence of four life sentences, without the possibility of parole.
In 2016, the Flordia Supreme Court ruled that a death sentence can only be applied in the state if it has the unanimous support of a jury. Now the Florida Supreme Court appears to be changing that stance, writing in a recent ruling that, "we hold that our state Constitution's prohibition on cruel and unusual punishment … does not require a unanimous jury recommendation — or any jury recommendation — before a death sentence can be imposed." The most recent ruling came in regards to the case of Mark Anthony Poole, who was sentenced to death in 2001, by a jury vote of 11-1. Mark was initially sentenced to death, however, after the 2016 ruling, Mark's sentence was reduced due to the lack of an unanimous jury. Now, the Florida Supreme Court has order that his death sentence be reinstated.
For more information regarding how your financial support can help, please click here.