International Death Penalty News 2020, Issue 05: Bangladesh, India, Iran, Japan, Saudi Arabia, United Arab Emirates, United States of America
January 31, 2020
IDPN 2020 Issue 05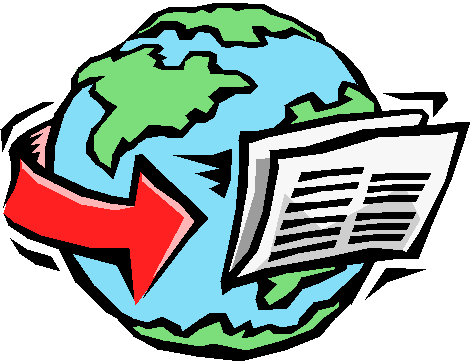 Bangladesh: Alamgir Hossain Polash, a college teacher at Ghatbaria Ideal College has been sentenced to death for the murder of a student from another college, with whom he was having an affair. She was murdered on October 22, 2017, and her body chopped into pieces in order to hide it in a drum. A lawyer who also participles in the murder was sentenced to life in prison, with a third individuals was given a seven year sentenced.
India: The High Court has confirmed the death sentence of eight robbers, while commuting the death sentence of two others to life in prison. All 10 were convicted of robbing the house of Krishna Lal Devnath at Dhutia village under Laxmipur Sadar upazila on July 18, 2012. During the robbery, the gang took a 7th-grade girl at gunpoint and raped her before fleeing with the gold, cash, and other goods. The girl died from her injuries. A total of 25 individuals were arrested and all 10 were initially sentenced to death.
Iran: On Monday, January 6, 2020, Ali Ashouri was executed in the central prison at Isfahan. He was convicted of smuggling drugs and firearms. Ali has insisted that he was only and driver and did not smuggle anything.
On Thursday, January 23, 2020, two men were executed by hanging at the central prison in Bandar Abbas in southern Iran. The first man, 38-year-old Javad Alilou was sentenced to death for the carrying methamphetamine. The second man, Massih Hatami was convicted of running a drug cartel.
Officials have announced that a 36-year-old drug kingpin, nicknamed "Crocodile of the Persian Gulf," and his accomplice have been executed. They were arrested while transferring over 100 tons of drugs in international waters. According to officials, they were also able to dismantle the smuggling ring of the drug kingpin.
On Monday, January 27, 2020, two individuals were executed by hanging at a prison in Chaharmahal Bakhtiari Province. The two men executed were not identified by name, however their ages were listed as 81 years of age and 31 years of age. Their crimes were also not reported.
Japan: Osamu Yano has died of apparent suicide while on death row in Japan. He was 71 years of age. Yano is a former Japanese crime syndicate boss. He was sentenced to death for murder, while also confessing to two other murders. However, a judge questioned the authenticity of the confession, concluding that it was designed to postpone the carrying out of his execution.
Saudi Arabia: An Egyptian citizen, Ali Abul-Qasim, was arrested and sentenced to death for smuggling narcotic drugs in the kingdom. His death sentence has been abolished and he will be retried. Ali has insisted upon his innocence of the crime, and, with the help of his wife, posts evidence on social media to attempt to prove his innocence. The Egyptian Ministry of Foreign Affairs is continuing to follow up on the case.
United Arab Emirates: A man convicted of a 2018 murder has been sentenced to death. Executions are usually carried out by beheading. A total of seven men were arrested for the death of two youths who died during a sword fight. The unnamed man was convicted of intentionally killing one of the two young men. The six others were given various jail terms.
United States of America: On Wednesday, January 30, 2020, Donnie Cleveland Lance was executed by the state of Georgia. Donnie was 65 years of age. He was executed for murdering his 39-year-old ex-wife Joy Lance and her new boyfriend 33-year-old Dwight "Butch" Wood, on November 9, 1997, at Butch's home in Jackson County, Georgia.
Sixteen-year-old Landon Durham has been charged as an adult with capital murder for the murder of his mother, Holli Christina Durham, and his twin 13-year-old brothers, Branson and Baron in Munford, Alabama. Although Landon is being tried as an adult, he cannot be sentenced to death because he is under the age of 18. It is believed that Landon stabbed his family before heading off to school. He was arrested a day later.
Keith "Bo" Tharpe, a death row inmate in Georgia who was came close to being executed in September 2017, before the Supreme Court of the United States issued a stay of execution, has died. Keith died at the Georgia Diagnostic and Classification Prison in Butts County, Georgia. He was 61 years of age and his death was likely due to complications from cancer, according to those who represented him in recent years. Keith was convicted of murdering his sister-in-law Jaquelin Freeman.
Fifty-five-year-old Anthony J. Pardon is facing the possibility of being sentenced to death in Ohio. Prosecutors have charged him with the rape and murder of 24-year-old Rachael Anderson, who was found bound and stuffed in a closet in her East Side apartment on January 29, 2018. Pardon, against the advice of lawyers and the judge, has elected to act as his own attorney during the case. In order to represent himself, Pardon had to sign a waiver acknowledging that he was advised by the judge that he would be "better defended by a trained lawyer than by [himself]." Additionally, Pardon cannot later file an appeal arguing that had ineffective counsel during his trial.
Prosecutors in Alabama have announced that they will be seeking the death penalty against LaJaromeny Brown for the murder of Huntsville police officer Billy Clardy III, in December 2019. Office Clardy was on a drug stakeout at the time of his murder, and attempting to arrest Brown who was known to be selling marijuana. Brown's attorney has said Brown was afraid of being robbed and that he was in the area to look at foreclosed houses. He also refused to speak with the police when he was arrested.
Lawmakers in Idaho have approved new administrative rules for the state's prison system regarding the source of the lethal injection drugs. The new rules prevent the state from revealing information that could jeopardize the ability of the department of corrections to carry out executions. Additionally, the new rules forbid the release of information that could be used to potentially identify suppliers of the lethal injection drugs, both past and present suppliers.
Thirty-four-year-old Otis Tyrone McKane has been accused of killing 50-year-old San Antonio Police Detective Benjamin Marconi on November 20, 2016, in Texas. Otis is accused of murdering Detective Marconi by sneaking up behind the detective who was sitting in his SUV. Detective Marconi was shot twice in the head. Otis was arrested shortly after he was observed entering the Bexar County Courthouse to get married. Prosecutors are seeking the death penalty against Otis.
The Senate in Colorado has tentatively approved a bill that abolishes capital punishment in the state. Another vote is needed before the bill can move onto the House of Representatives, where the bill is also expected to pass. Governor Jared Polis has stated his support for the bill, and suggested that he would commute the sentences of the three individuals on death row, as the bill would not be applied retroactively. Senator Rhonda Fields has been an outspoken opponent of abolishing capital punishment, as two of the three men on death row are convicted of murdering her son and his fiancee in 2005.
Cesar Fierro was convicted and sentenced to death in 1980 for the murder of Nicolas Castanon in El Paso, Texas, on February 27, 1979. In December 2019, the Texas Court of Criminal Appeals tossed out his death sentence, ordering that he be given a new sentencing hearing, as his 1980 trial jury was given faulty instructions. Shortly after this ruling, an El Paso district attorney announced that they would not seek another death sentence. Cesar has now officially been resentenced to life in prison.
For more information regarding how your financial support can help, please click here.