International Death Penalty News 2020, Issue 08: China, India, Japan, Pakistan, United State of America
February 21, 2020
IDPN 2020 Issue 08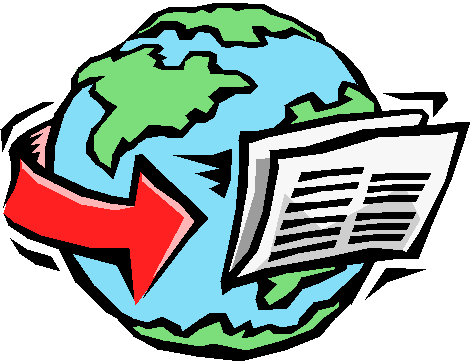 China: The latest disease outbreak is most commonly known as the coronavirus, but has officially been labeled as Covid-19. The epicenter of the outbreak is in Hubei Province, China. Authorities in the nation have now criminalized the intentional concealment of the disease, including hiding symptoms, distorting information about a patients condition, or concealing history of one's travel. Under the new law, the person who became the source of the infection can be accused of creating a threat to public safety. They could be given a sentence ranging from 10 years in prison, to capital punishment.
India: The Supreme Court has decided that appeals involving the death penalty should be fast-tracked, leading to the court saying that all appeals, whether ready or not, should be scheduled for hearing within six months. This decision has come amidst numerous procedural delays, due to exploited loopholes, by the four defendants in the Nirbhaya rape case. The four men have been convicted and sentenced to death for a gang rape of a woman on a moving bus that resulted in her death and international protests against the laws in India regarding rape. The protests have resulted in changes to the criminal justice system in regards to rape. The public has also protested against the numerous delays in the case, preventing the men's executions from being carried out.
Japan: Prosecutors are asking for the death penalty for 30-year-old Satoshi Uematsu, a former employee at a residential care home for the disabled. Satoshi is accused of murdering 19 individuals, and injuring 26 others, during a stabbing rampage in 2016. Satoshi has pled not guilty, with his lawyers arguing that Satoshi suffers from a mental disorder linked to his use of marijuana. During the attack Satoshi allegedly said that he wanted to "eradicate all people with disabilities."
Pakistan: Three individuals, Hasan Ullah, Habib Ullah and Sajid khan, have been sentenced to death for their part in a 2014 bombing along the Wagah border, which resulted in the deaths of 60 people. In the same case, three individuals were also acquitted. Those sentenced to death were also given a 24-year prison term, and must pay a fine of one million rupees before they are executed.
United States of America: On Thursday, February 20, 2020, Nicholas Sutton was executed by the state of Tennessee. Nicholas was 58 years of age. He was executed for the murder of his cell-mate, Carl Estep in 1985. Nicholas spent the last 33 years of his life on Tennessee's death row.
The House Judiciary Committee in Colorado has passed a death penalty repeal bill by a vote of 6-3. The bill has already passed the Colorado Senate by a vote of 19-13. Colorado Governor Jared Polis has stated that if the bill reaches his desk, he will sign it into law. Several individuals testified in front of the committee, arguing that capital punishment should remain a punishment option in the state, including a state Senator, who had her son and his wife killed by two men currently on death row in the state. The bill will now move before the entire Colorado House of Representatives, with debates expected to begin in a few weeks.
On Saturday, February 15, 2020, John Abel died while on death row in California. John was 75 years of age. His case of death is unknown, pending an autopsy, however, foul play is not suspected. John was convicted and sentenced to death for the murder of merchant Armando Miller on January 4, 1991, in Tustin, California. At the time of his death Armando was carrying $20,000 in cash. By the time John was connected to the murder, he was already in prison for a string of other robberies, committed after Armando's death.
For more information regarding how your financial support can help, please click here.