International Death Penalty News 2020, Issue 09: Botswana, Egypt, India, Iran, Kuwait, Mexico, Pakistan, Saudi Arabia, United States of America
February 28, 2020
IDPN 2020 Issue 09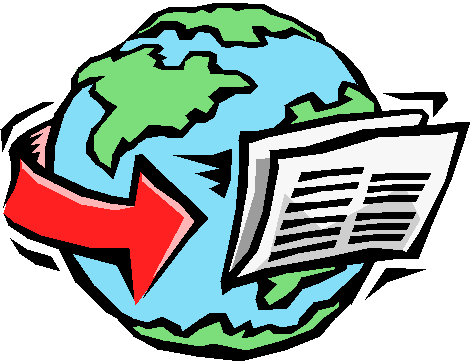 Botswana: The Botswana Prison Service has confirmed the execution of 29-year-old Mmika Michael Mpe by hanging. He was sentenced to death in 2018, for the 2014 murder of his employer. This is the second execution since President Mokgweetsi Masisi took office in October. Amnesty International has called upon the nation to abolish capital punishment, describing Botswana as the only southern African nation to "consistently execute people."
Egypt: Eight men have been executed in Borg El Arab prison in Alexandria, Egypt for their part in three deadly attacks on churches and an attack on a police checkpoint. Together, the four attacks resulted in the deaths of 88 individuals. The eight men were identified as Rami Ghani, Walid Abdul Aziz, Mohamed Metwally, Salama Qasim, Ali Shehata, Ali Hassan, Abdul Hussain and Rifai Mohamed. The Islamic State previously claimed responsibility for the attack, which included an attack on a Coptic Christian church during a Palm Sunday service in 2017. Nine others were also tried in absentia for the attacks. They were convicted and remain at large. Human rights groups have condemned the executions.
India: A petition has been filed, asking that the four inmates to be executed for a gang rape on a moving bus, resulting in a girls death, be allowed to donate their organs after their likely execution. The nation has a shortage of vital organs for use in both donations and research purposes. The petition also seeks to address broader issues, such as allowing death penalty prisoners to make living donations if they are willing and healthy. Another petition in the case has also been filed, that will allow the executions of the four men to be carried out separately. Currently, the death warrant states that they must be executed together, which has led to delays in carrying out the executions.
Iran: On Tuesday, February 4, and Wednesday, February 5, 2020, at least four individuals were executed by hanging at Zahedan prison. All were convicted of murder. Three of those executed were not identified by name. One was identified as Akbar Lakzehi.
On Wednesday, February 19, 2020, two men were executed by hanging at Rajai-Shahr prison. The men were identified as Mohammad Cheraghi and Mehrdad, who was allegedly suffering from an unspecified mental disorder. Both men were convicted on separate murder charges.
On Monday, February 24, 2020, 28-year-old Ankit Vijayvargiya was sentenced to death in Indore, Madhya Pradesh, for the kidnapping, rape, and murder, of a four-year-old girl on December 1, 2019. The girl, whose family was homeless and made a living by begging on the streets, was sleeping under a tree with her parents at the time of her abduction. DNA samples and CCTV footage, showing Ankit with the child, played a key role in securing a conviction.
Kuwait: Judge Ahmad Al-Ajeel on the Court of Cassation, has commuted the death sentences of two individual to life imprisonment. They have been convicted of kidnapping and raping a Kuwaiti woman. The woman had come to the police station for driving matter. She was further detained under claims she was wanted over a financial crime. She managed to escape from the police station, however a policeman and his partner recaptured her and raped her before abandoning her.
Mexico: President Andrés Manuel López Obrador has stated recently that he is not interested in legalizing capital punishment again in the country. In the same statement, he also voiced the opinion that he does not believe in capital punishment and believes there is always an alternative punishment. His statement came on the heels of a proposal to withdraw from two international treaties in order to restore capital punishment.
Pakistan: The Anti-Terrorism Court has given six death sentences and 74 years in prison to 25-year-old Abdul Qadeer, who is convicted of murdering three police officials, Inspector Mohammad Akram, Zafran, and Mohammad Sajid Mehmood at a police checkpoint in 2019. Abdul was also given a substantial fine, which, if unable to pay, will result in an additional imprisonment of six months.
Saudi Arabia: One citizen has been sentenced to death, and seven others given prison terms, after all were convicted of treason and spying for Iran. The names of those convicted have not been released. The men were convicted of giving intelligence information to Iran and working the embassy of Iran.
United States of America: A bill to abolish capital punishment in state is headed to the desk of Governor Jared Polis, after the bill passed 38-27 in the House of Representatives, with no Republicans supporting the measure, and some democrats opposing the bill. Some representatives wanted the measure to go before the voters, however those attempt failed. At least two of those opposed to the bill had family members killed by individuals on death row. Colorado has become the 22nd state to abolish capital punishment in the nation.
On Monday, February 24, 2020, Alabama death row inmate Vernon Madison died at the age of 69. Vernon had been sentenced to death for the murder of a Mobile police Corporal Julius Schulte in 1985. He was scheduled to be executed in 2018, however his execution was stayed by the Supreme Court of the United States after his lawyers argued that Vernon had severe dementia and no memory of the crime which landed him on death row. An autopsy is pending to determine cause of death, however no foul play is suspected.
A jury in Collin County, Texas, has decided that Brandon McCall should be sentenced to death for the murder of Richardson Police Officer David Sherrard in February 2018. McCall ambushed the police officers as they were entering his apartment. McCall had just recently killed his roommates at the time.
Thirty-seven-year-old Willie Cory Godbolt has been given four death sentences in Mississippi for the murders of eight individuals. On May 27, 2017, Willie killed his mother-in-law and two others at her home, before killing two young people in a second house, and killing a married couple in a third house. A deputy sheriff was also killed responding to a call at one of the homes. In court, Willie spoke, blaming the devil for his actions that night.
Prosecutors in Florida are seeking the death penalty for Anthony Todt, accusing him of murdering his 42-year-old wife, Megan Todt, and their three children, 4-year-old Zoey, 11-year-old Tyler, and 13-year-old Alek. The bodies were discovered when federal investigators served an arrest warrant for a health care fraud case at the family's home in Celebration, Florida. The family, along with the family dog, Breezy, are believed to have been killed in December 2019. Their official cause of death is under investigation.
Vietnam: Thirty-one-year-old Nguyen Hang Ni from Vietnam's southern Ho Chi Minh City has been sentenced to death for trafficking methamphetamine. After being caught with the drugs on July 17, 2019, the woman confessed to the police that she was hired by a man in Africa earlier that year to send drugs from Vietnam to another country.
On Tuesday, February 25, 2020, a Hanoi court upheld the death sentences of 10 individuals who were involved in a drug ring. Three other members of the drug ring were sentenced to life in prison for their participation.
For more information regarding how your financial support can help, please click here.