International Death Penalty News 2020, Issue 11: China, Egypt, India, Iran, United States of America, Vietnam
March 13, 2020
IDPN 2020 Issue 11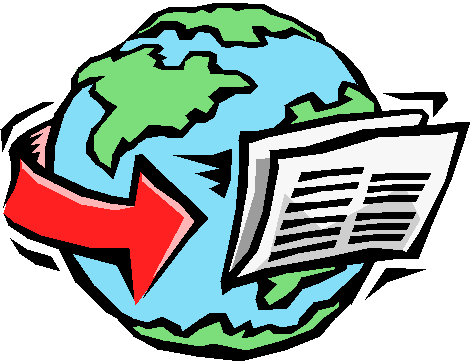 China: The Higher People's Court of Hainan Province has upheld the death sentence for Huang Hongfa, a mafia gang leader. Hongfa was sentenced to death after being convicted of several crimes, including organizing a mafia gang and intentional assault. Several other gang members were also arrested and given sentences varying from death to prison terms. A total of 196 people were found to be involved in the gang.
Egypt: Four Egyptians, who were arrested as teenagers, have escaped the death penalty after being acquitted of the charges against them. The four teens, Ammar el-Sudany, Belal Hasnein, Mohamed Badr and Abdullah Moniem were all arrested in 2016 for protesting against the Egyptian government. The four were acquitted during a mass trial, with 304 other defendants, in a Cairo military court. Due to their ages, the conditions in which they were held, and the torture they endured, their cases have drawn critical international attention.
India: The Supreme Court has commuted the death sentenced of 28-year-old Manoj Suryavanshi, who was convicted of abducting and murdering three children – 8-year-old Vijay, 6-year-old Ajay, and 4-year-old Sakshi – on February 11, 2011, in Chhattisgarh, Ratnapur. The sentence was commuted to life in prison. The court ruled that at the time of the crime, Manoj was under extreme emotional disturbance due to his wife eloping with the uncle of the now-deceased children. Manoj does not have any prior criminal convictions and has been reported to have good conduct while in prison, which the court took into consideration when making their decision.
Iran: On Sunday, February 29, 2020, two men were executed by hanging at Mashhad Central Prison, also known as Vakil-Abad prison. The two men were identified as Ahad (Vahid) Salehi and Nader Hosseini, and both were convicted of murder. Salehi was shot in the spine by police at the time of his arrest, leading to the need to use a wheelchair.
United States of America: On Wednesday, March 11, 2020, Texas was scheduled to executed Carlos Trevino. His execution has been rescheduled to Wednesday, June 3, 2020, due to multiple paperwork delays and errors, such as the death warrant not immediately being sent to defense attorneys. Carlos is convicted of the murder of 15-year-old Linda Salinas in a park in San Antonio, Texas on June 9, 1996.
On Thursday, March 12, 2020, Gregory Lott was scheduled to be executed in Ohio. His execution has been rescheduled to Wednesday, May 27, 2020, due to ongoing legal challenges to the death penalty in the state. Gregory is convicted of murdering 82-year-old John McGrath during a robbery in his East Cleveland home on July 12, 1986.
In 1986, Paul Hildwin was sentenced to death in Hernando County, Florida, for the murder of 42-year-old Vronzettie Cox, who picked him up after he ran out of gas on the highway. Vronzettie was found four days, naked and stuffed in the trunk of her car. She had been strangled to death with her t-shirt. She had also likely been raped. Paul was found with some of her possessions, that he said he stole when she began fighting with her boyfriend. He denies killing her. At the time, forensic evidence linked Paul to the crime, and excluded the boyfriend. Advancements in forensic testing have now revealed that the semen and saliva collected belonged to Vronzettie's boyfriend, and not Paul. Paul, who had spent 34 years in prison, 29 of them on death row, was to be given a new trial. Before it started, prosecutors offered a deal: Paul pleaded no contest to second degree murder in exchange for a suspended life sentence and eternal probation. He was released from jail hours later.
After a two-week delay, state legislatures are expected to deliver a bill to Colorado Governor Jared Polis that will abolish capital punishment in the state. The Governor, who had previously voiced his support for the bill, has 10 days to sign or veto the bill. If he does not act, the bill will become law, without his signature. The delay in sending the bill to the governor was to give him time to decide what should happen to the three men currently on death row in the state. The bill is not retroactive, meaning the three men will remain on death row, unless the governor commutes their sentences to life in prison, without the possibility of parole.
Prosecutors are seeking the death penalty for 46-year-old Kristen Meyer and 42-year-old Alejandro Aleman in Florida. The couple is accused of intentionally starving and abusing their daughter, resulting in her death at 13 months of age. She died weighing just seven pounds, two pounds less than she weighed when she was born. She lost consciousness at her home in Royal Palm Beach, Florida in April 2016. The baby was soon pronounced dead. Aleman claims that he did not know the child was underweight because he never holds children under the age of two. He also claims that Meyer was a stay-at-home mother and responsible for the care of baby, along with nine other children. Meyer plans to plead insanity. In addition to the murder, both are also facing charges for animal cruelty for allegedly mistreating their dog.
Prosecutors in Montana have indicated that they may seek the death penalty against Patricia Batts, who is accused of torturing and beating her 12-year-old grandson Alex Hurley to death. In preparation for a possible capital trial, Gallatin County District Judge John Brown has asked the defense attorney to file his qualifications to represent Patricia in a capital trial. Patricia's husband, 47-year-old James Sasser Jr., and 14-year-old son James Sasser, III, are also charged with felony deliberate homicide. Sasser Jr., is also charged with felony criminal child endangerment.
Lucky Ward, a Texas man, has been sentenced to death by a jury. Ward was convicted of the 2010 murder of Charlie Rodriguez, a transgender woman who worked as a hairdresser, and of the murder of Reita Long, a homeless woman. Charlie was found in her home, strangled, naked and covered with blankets. Ward is also suspected in the deaths of three other woman. All died by strangulation and one was a transgendered woman.
Vietnam: Fifty-four-year-old Retty Gunawan has been sentenced to death for trafficking methamphetamine over the border from Cambodia. Retty, an Indonesian national, alleges she was hired by a compatriot to carry the drugs. Vietnam has some of the toughest drug trafficking laws in the world.
For more information regarding how your financial support can help, please click here.