International Death Penalty News 2020, Issue 13: China, Iran, Japan, Saudi Arabia, Turkey, United States of America
March 27, 2020
IDPN 2020 Issue 13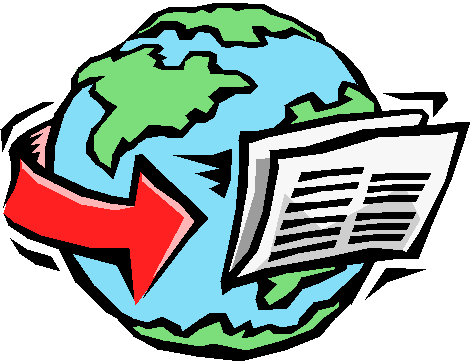 China: Fifty-four-year-old Australian academic, Dr. Yang Hengjun, is likely to charged with espionage, which could potentially result in him being sentenced to death. For over a year, Yang has been in prisoned, held in total isolation. Yang and the Australian government have denied China's allegations and no evidence has yet been made public detailing the allegations against Dr. Yang. Australia is demanding his immediate release.
Iran: On Wednesday, March 11, 2020, Alireza Sa'daei was executed by hanging at Zanjan prison. He was convicted of murdering his cousin four years ago. Alireza's paternal uncle demanded Alireza be executed, ignoring pleas from Alireza's mother. In Iran, the family of the victims often have a large say in the punishment, through demanding executions be carried out or being willing to forgiven and accept payment for the crime.
Japan: Eighty-three-year-old Iwao Hakamada currently lives in Hamamatsu, Japan, however he spent 50 years of his life on death row, and could possibly be sent back to death row. In 1966, Iwao, a former professional boxer turned factory worker, was accused and convicted of robbery, arson, and the murder of his boss, his boss' wife, and the couple's two children in Shizuoka, Japan. Iwao initially confessed to the crime, but later changed his plea, alleging that police beat and tortured him into confessing. A pair of blood splattered pants were used against him during his trial, however DNA testing has proven that the blood on the pants did not belong to Iwao or any of the victims. In 2014, Iwao was released from prison while awaiting a retrial. However, the retrial was later denied by the Tokyo High Court, meaning he could be sent back to prison and death row. He is currently appealing to the Supreme Court.
Saudi Arabia: A man has been arrested and could possibly be sentenced to death for spitting at shopping trolleys at a shopping mall in the north-western part of the kingdom. The unidentified man was arrested for the alleged crime as the kingdom works to contain the coronavirus that is rapidly spreading across the globe. The man is accused of imparting corruption by intentionally spreading panic.
Turkey: Twenty individuals have been formally charged by Turkish prosecutors with murder for the death of Jamal Khashoggi, a Saudi national who lived in the United States and worked as a journalist for The Washington Post. Included among those charged is the former head of Saudi Arabia's general intelligence, Ahmed al-Asiri, and former royal court adviser Saud al-Qahtani. All those charged have since left the country and Saudi Arabia has rejected calls for their return. Turkey opened their own investigation in Jamal's death after they were dissatisfied with the results of Saudi Arabia's investigation.
United States of America: On Wednesday, March 25, 2020, Tracy Beatty was scheduled to be executed by the state of Texas. His execution was stayed due to the coronavirus. Tracy is convicted of the murder of his mother, 62-year-old Carolyn "Callie" Click, which occurred on November 25, 2003, in Tyler, Texas.
Jared Polis, the governor of Colorado, has signed into law a bill abolishing capital punishment in the state, while simultaneously commuting the death sentences for the three men who were on death row in the state. The three men, Nathan Dunlap, Robert Ray and Sir Mario Owens, have had their sentences commuted to life in prison without the possibility of parole. Colorado is the 22nd state in the United States of America to abolish capital punishment. The bill abolishing capital punishment passed the Colorado Senate and House of Representatives earlier this year. The bill was delayed in being handed over to the governor to sign in order to give him time to consider what he would do regarding the three men that remained on death row. Dunlap was sentenced to death for murdering four people in 1993, at a Chuck E. Cheese in Aurora. Ray and Owens were sentenced to death for the murder of an engaged couple in 2005. The last execution in Colorado was that of Gary Lee Davis in 1997. Dunlap had been scheduled to be executed in 2013, however, his execution was stayed by then-Governor John Hickenlooper.
Oscar Smith is scheduled to be executed in Tennessee on June 4, 2020. He has asked the Tennessee Supreme Court to halt his execution. His lawyers claim that they are planning to put together an application for clemency and submit it to Tennessee Governor Bill Lee, but that due to the coronavirus, they are unable to safely continue with their plans. There are several executions scheduled in Texas, Ohio, and Missouri, throughout April and May.
For more information regarding how your financial support can help, please click here.