International Death Penalty News 2020, Issue 15: Bangladesh, North Korea, Singapore, Taiwan, United States of America, Vietnam
April 10, 2020
IDPN 2020 Issue 15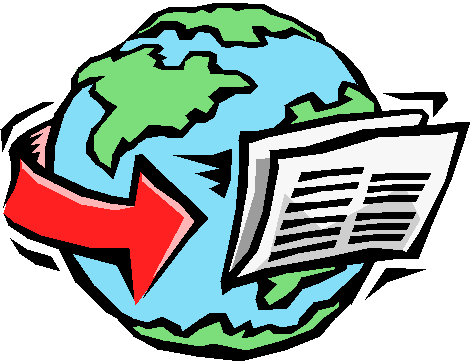 Bangladesh: In 1998, Abdul Majed was sentenced to death in absentia for the murder of Bangabandhu Sheikh Mujibur Rahman in 1975. Now, Abdul has been captured and taken to prison. He was previously hiding in Libya and Pakistan, before moving to India to reside. Abdul entered Bangladesh late last month during the coronavirus pandemic. Following Abdul's capture, the government announced that it is planning on carrying out the execution. Additionally, Abdul cannot appeal his sentence, other than appealing to the president, because he fled.
North Korea: Three high-ranking government officials have reportedly been executed in the secretive nation on charges of treason. The three officials allegedly stole food from the nation's strategic supply and sold it on the open market during a time of skyrocketing prices. The food stolen was considered high quality food and intended to be used during a celebration for Kim II Sung, the national founder. The three men were executed by shooting, without a trial.
Singapore: A domestic worker from Indonesia will not be sentenced to death for the murder of her employer in 2016. Twenty-seven-year-old Daryati has been convicted of a lesser murder charge for stabbing to death 59-year-old Madam Seow Kim Choo. Daryati has also been charged with attempting to murder Madam Seow's husband, 57-year-old Mr Ong Thiam Soon. That charge will be consider during sentencing. During her trial, Daryati admitted that she was treated well, but that she was homesick and filled with longing for her lover. She killed Madam Seow, and attempted to kill Mr. Soon, in an attempt to retrieve her passport and steal money to return home.
Thirty-three-year-old Muhammad Nabill Mohd Fuad was convicted in 2018 of possessing drugs for trafficking. He was sentenced to the death. Now, the nation's Court of Appeals has acquitted him of the trafficking charges and resentenced him to eight years in prison.
Taiwan: Thirty-nine-year-old Chen Po-chien has had his death sentenced reduced to life in prison. Chen is convicted of raping, killing, and dismembering a 30-year-old woman in Taipei in 2018. The victims family is upset with the ruling and plan to file an appeal, arguing that Chen does not deserve a reduced sentence for he has never apologized for the crime or shown any remorse.
United States of America: Jeffrey Hessler has lost his appeal before the Nebraska Supreme Court, in which he argued that his death sentence should be vacated because he was sentenced to death by a panel of judges instead of a jury. Jeffrey was convicted and sentenced to death in 2004, for the rape and murder of 15-year-old Heather Guerrero, whom Jeffrey kidnapped while she was delivering newspapers. In his appeal, Jeffrey cited the 2016 decision by the Supreme Court of the United States in Hurst v. Florida, in which, the court ruled that jurors did not have enough of a rule in determining the sentencing of the defendants. Jeffrey also has a federal appeal pending.
For the second time this year, the Supreme Court of the United States has refused to take up the case of Randy Halprin, who is arguing that he did not receive a fair trail due to the judge being anti-Semitic. Randy is Jewish. In a statement issued by Justice Sonia Sotomayor, along with the ruling, she noted that the Supreme Court of the United States could not yet take up the case while it being reviewed by Texas courts. Randy was a member of the "Texas 7," a group of seven inmates who escaped from prison in 2000. During a robbery to acquire supplies after their breakout, police officer Aubrey Hawkins was killed, leading to six of the seven inmates to be sentenced to death. The seventh killed himself before he could be captured.
The first two prison inmates in Florida, are reported to have tested positive for the coronavirus. Both are located at the Blackwater River Correctional Facility near Pensacola. Additionally, several staff members have also tested positive for the coronavirus. Throughout the nation, there have been concerns that the disease could spread rapidly through prisons. Texas, Louisiana, and New York, have also reported cases of the coronavirus in their prisons.
A federal appeals courts has reversed the decision of a lower court that blocked the federal government from carrying out federal executions. The lower court halted the scheduled federal executions, arguing that the execution protocol conflicts with the Federal Death Penalty Act, which requires adherence to a state's method of execution. While the federal government had planned to use lethal injection as the method of execution, the drugs would differ from state protocol, leading to concern over how much the federal government must adhere to the state's method.
Life is going to change for death row inmates in Pennsylvania after a federal judge signed off on an agreement between death row prisoners and the Pennsylvania Department of Corrections. Death row inmates in Pennsylvania will, according to the terms of the agreement, be housed in the same conditions as inmates in general population, although death row will continue to be segregated in special units at three prisons. In 2018, five death row inmates sued, challenging the practice of keeping death row inmate isolated for most of their time, arguing that it was inhumane. Additionally, death row inmates will no longer be strip searched or shackled while moving around within the housing unit, with exceptions for security reasons. Further, inmates will now be allowed to purchase electronic items and are guaranteed four hours of activities outside their cells everyday. There is currently a moratorium on executions in the state.
A federal judge has ruled that prosecutors can seek the death penalty against Robert Bowers, who is charged with murdering 11 people at the Tree of Life synagogue in Pittsburgh, Pennsylvania Lawyers for Robert were attempting to argue that the federal death penalty is unconstitutional. Robert has pled not guilty to the charges.
Vietnam: According to a new decree, carrying out an execution will be temporarily suspended if an inmate is still alive after being given three doses of the lethal injection cocktail. The decree will go into effect on April 15, 2020. The nation currently uses a three drug combination for lethal injections; one that causes unconsciousness, another that paralyzes the musculoskeletal system and yet another that stops the heart from beating. The drugs are combined into a single injection. If the inmate is still conscious 10 minutes after the first dose, another dose is administered. If necessary, a third dose is administered 10 minutes after the second. If the inmate is still alive 10 minutes after the third dose, the execution will be temporarily suspended.
For more information regarding how your financial support can help, please click here.