International Death Penalty News 2020, Issue 21: Iran, Pakistan, Qatar, Saudi Arabia, Singapore, United States of America
May 22, 2020
IDPN 2020 Issue 21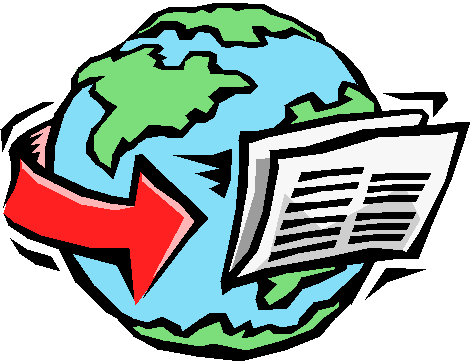 Iran: A couple has been sentenced to death by hanging due to multiple corruption charges, in addition to disrupting the country's auto market. Vahid Behzadi and his wife Najva Lashidaee have been found guilty of money laundering, sabotaging Iran, and hoarding vehicles. The authorities also confiscated millions of dollars in gold coins. The couple can appeal their sentence.
Pakistan: Nadir Ali and Furqan have been sentenced to death by an antiterrorism court after they were linked to the Islamic State terrorist group. They were convicted of being involved in the 2017 suicide bombing of the shrine of Lal Shahbaz Qalandar in Sehwan. The bombing resulting in the deaths of approximately 70 individuals, with dozens of others injured. The two men have also been fined and given prison sentences.
Qatar: Anil Chaudhary, a Nepali national, has been executed by shooting. He was convicted of murdering Qatari national, Umair Mohammed Umair Al Ramzani Al-Nauimi, in early 2017. Anil's body will be sent back to Nepal.
Saudi Arabia: The family of Washington Post columnist Jamal Khashoggi, have announced that they have forgiven his killers, a legal act which will spare the convicted killers from being executed. The Khashoggi family has received financial compensation from the Saudi royal court, and the forgiveness was granted during the final days of the Muslim holy month of Ramadan. Prior to his death, Jamal, who lived in the United States, had written criticizing the royal family. Jamal was killed after entering the Saudi Consulate in Istanbul, Turkey, where he believed he was obtaining documents for his marriage. Turkish officials believe Jamal was killed and dismembered. His body has not been found.
Singapore: Thirty-seven-year-old Punithan Genasan, was sentenced to death via a remote hearing due to the coronavirus, a first in the nation. Punithan was convicted as being the mastermind behind a heroin transaction, after being implicated by two other drug couriers. Punithan had denied the charges and claimed that he does not know the two men who accused him. The two other couriers were sentenced earlier. One was also sentenced to death, while the other was given a prison sentence.
United States of America: On Tuesday, May 19, 2020, Walter Barton was executed by the state of Missouri. He was convicted of the murder of 81-year-old Gladys Kuehler in Ozark, Missouri on October 9, 1991. Walter's execution is the first execution since the coronavirus pandemic caused several executions to be halted.
Johnny Lee Gates has spent the last 43 years in prison, with 25 of those years living on death row in Georgia. Now, on Friday, May 15, 2020, Johnny walked out of a prison. Johnny had been convicted in 1977 of the rape, armed robbery, and murder of 19-year-old female German immigrant, Katharina Wright. Johnny initially confessed to the crime, however his lawyers have argued that he was coerced into confessing, and Johnny has since insisted that he is innocent of the crime. Eventually, Johnny's lawyers were successful in showing that prosecutors demonstrated blatant racial discrimination during jury selection and the Georgia Supreme Court granted a new trial based on new DNA evidence. Johnny entered in Alford plea, which is not an admission of guilt, but acknowledgement that prosecutors have enough evidence to convict him. This plea reduced his sentence to time served, allowing him to be released from prison.
Fifty-year-old Mauricio Torres was sentenced to death in Arkansas, in 2016, however his conviction has been overturned and he is facing his third murder trial. Mauricio is accused of torturing and sexually abusing his son Maurice Torres, leading to his death on March 30, 2015, from an infection. Allegedly, Maurice was beaten because he ate a piece of cake without permission. Mauricio was first convicted and sentenced to death in 2016, and during the trial several of his children and step-children testified to experiencing physical and sexual abuse. His first trial conviction was overturned by the Arkansas Supreme Court, who ruled that the prosecution did not give enough evidence for a convcition. His second sentencing trial involved Mauricio being attacked by his stepson in the presence of a jury. The Arkansas Supreme Court is currently deciding if Mauricio should receive an entirely new trial or only a new sentencing trial. Mauricio's wife, Kathy, was also charged. She took a plea deal, testified against her husband, and is currently serving a life sentence.
A Nevada man could be sentenced to death if he is convicted of the murder of a 7-month-old baby. Twenty-four-year-old Nathan J. O'Dell has been arrested and charged with murder and child abuse after a 7-month-old baby he was watching died. While watching the baby, and another 4-year-old boy, Nathan made an emergency call, saying the infant was not breathing. The baby died two days later. The state has said that if convicted, Nathan could face the death penalty. Nathan is also facing child abuse charges in relation to the 4-year-old, who had numerous injuries to his body, and significant bruising around his rear.
Thirty-nine-year-old Joel Drain has been sentenced to death in Ohio after he pleaded no contest to the charge of murdering another inmate. Drain was imprisoned for aggravated murder, felonious assault and theft, when he murdered fellow inmate Christopher Richardson at the Warren Correctional Institution in April 2019. Drain had been trying to waive his right to trial by jury since February and was sentenced by a three judge panel.
For more information regarding how your financial support can help, please click here.