International Death Penalty News 2020, Issue 24: Brunei, China, Iran, Nigeria, Pakistan, United States of America, Zimbabwe
June 12, 2020
IDPN 2020 Issue 24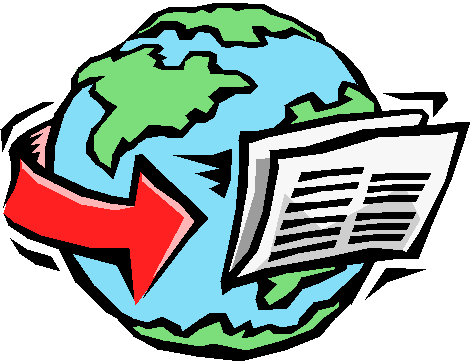 Brunei: Seven men between the ages of 21 and 52, including a father and son, were arrested for allegedly being involved in illegal drug trafficking. Several packages of what are believed to be drugs were seized during the arrest. If convicted they could face the death penalty.
China: A 28-year-old man, with the surname of Cong, has been sentenced to death in Jiangsu Province, after being convicted of murdering a 26-year-old foreign student at a university. The police have withheld the victim's name and nationality. Allegedly, Cong killed the student after a quarrel, before hiding at the home of a friend.
India: A man, identified by initials only, has been executed on an unspecified date at Shahredkord prison in Chaharmahal, Iran. He was executed by hanging. The man was sentenced to qisas or retribution for murdering another person.
Kurdish political prisoner Hedayat Abdollahpour was executed last month, according to his father. The execution was carried out at Oshnavieh prison. Neither Hedayat's lawyer, nor his family was informed of the execution until after the fact, and authorities have told his family that they will not reveal his burial location. Hedayat was arrested, along with six others, on June 15, 2016, and accused of providing food and shelter to members of the Kurdistan Democratic Party of Iran, a group that was clashing with Iranian forces. Hedayat was the only one to be sentenced to death. At the time of his execution, he had a clemency petition pending.
Nigeria: On Wednesday, June 3, 2020, Usman Shehu Bashir was sentenced to death by Justice Kabir Dabo of the Kaduna State High Court sitting in Dogarawa Sabon Gari, Zaria. Bashir was convicted of raping and killing a two-year-old girl, Fatima, in 2015. In recent weeks, a high profile rape case has received national attention, with the President of the Senate calling for stiffer penalties for rapists, a sentiment with which many Nigerians agree.
Three individuals, Dougbra Ogbe, Emmanuel Gladstone, Bere Matthew, were sentenced to death by a court for murder. They were convicted of murdering Soboma George and Joy John-Ejims.
Pakistan: For the last six years, Shafqat Emmanuel and his wife, Shagufta Kausar, have been in prison, sentenced to death after being convicted of blasphemy. Shafqat and Shagufta are Christians, who are frequently targeted under the nation's blasphemy laws. The couple was convicted of sending blasphemous text messages from a phone whose number was registered under Shagufta's name. While blasphemy is a crime punishable by death, no one has been executed on those charges. Allegedly, Shafqat, who is partially paralyzed, was tortured into confessing. Additionally, there are questions regarding the literacy of the couple and their ability to actually write the texts. They are being represented by the same lawyer who represented Asia Bibi, another Christian who was sentenced to death for blasphemy and famously acquitted. Recently the couple has learned that the decision on their appeal has been postponed.
A legal battle that has been ongoing for 21 years has finally been resolved. The Lahore High Court has ruled that the sentenced of death against Iqbal, who was 17 when he committed the crime for which he was sentenced to death, is reduced to life in prison. It is against international law to sentence a juvenile to death. Iqbal was sentenced to death for his part in the 1998 murder of a man in Mandi Bahauddin. Iqbal was the only one of the four accused to be sentenced to death. The other three were given 10 year prison terms. The family of the victim has forgiven Iqbal and requested that he not be executed.
United States of America: Walter Ogrod spent over 23 years on death row in Pennsylvania, after being wrongly convicted of murdering 4-year-old Barbara Jean Horn. Walter has now been released from prison due to critical flaws in the case, including key evidence being withheld by the police and the prosecutors. Many people, including Barbara Jean's mother, believe that Walter is innocent. Read Walter's full story here.
Sixty-year-old Bobby James Moore was on death row in Texas for nearly 40 years until his sentence was commuted to life in prison, due to intellectual disability. Now, Bobby will soon be released from prison. Bobby was convicted of the April 1980 murder of James McCarble, and elderly clerk at the store Bobby was robbing in Houston, Texas. It has since been determined that Bobby, who failed every grade in school and did not understand the days of the week by the age of 13, also fell below the standard of being able to live independently as an adult. Since Bobby was sentenced before life without parole was an option in Texas, his sentence was commuted to life in prison, making him eligible for parole. His release is currently being processed.
No executions will be held in Ohio this year, as Governor Mike DeWine has, again, postponed the execution dates of three men: Kareem Jackson, from September 16, 2020, to September 15, 2022; Stanley Fitzpatrick from October 14, 2020, to February 15, 2023; and David Sneed from December 9, 2020, to April 19, 2023. All three men have been convicted of murder. The next scheduled execution in Ohio is in January 2021. Ohio's last execution was Robert Van Hook, carried out in July 2018. Since then, Ohio has had difficulties finding companies willing to sell the state execution drugs. Governor DeWine has stated that some pharmaceutical companies have threatened to not sell drugs at all to Ohio if their drugs are used for capital punishment.
Albert Leslie Love, Jr., was sentenced to death in 2013, for the murder of 17-year-old Tyus Sneed and 20-year-old Keenan Hubert in Waco, Texas, in March 2011. His conviction and death sentence was overturned by the Texas Court of Criminal Appeals in 2017, after it was determined that evidence was illegally seized and used against him during his trial. While awaiting a new trial, Albert rejected multiple plea deals that would give him a sentence of life in prison without the possibility for parole in exchange for pleading guilty. At the time, prosecutors were planning to again seek the death penalty. Now, after years of delays, and no trial date yet in sight, prosecutors have decided not to pursue capital punishment.
Paul Jackson Henry III, was sentence to death in 2018, for the murder of 26-year-old Danielle Taylor and 31-year-old Foday Cheeks in Fawn Township, Pennsylvania, Now his death sentence has been vacated by York County Common Please Judge Michael E. Bortner, due to a procedural error with the jury. Paul has now been resentenced to two consecutive life sentences, without the possibility of parole.
Zimbabwe: A new report indicates that 90 percent of Zimbabweans are against the death penalty and want it abolished. The last execution in Zimbabwe occurred in July 2005. The nation currently has around 81 inmates on death row. Additionally, the report showed that the majority of Zimbabweans did not trust the criminal justice system and believe that wrongful convictions occur, including innocent people sentence to death.
For more information regarding how your financial support can help, please click here.