International Death Penalty News 2020, Issue 25: China, India, Iran, United States of America
June 19, 2020
IDPN 2020 Issue 25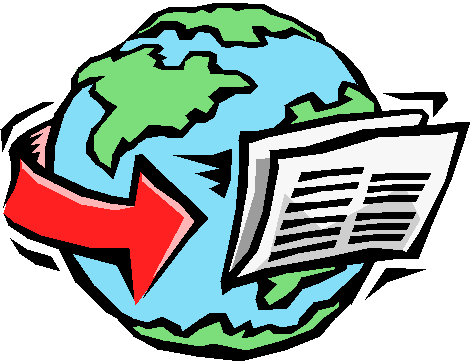 China: Karm Gilespie, an Australian national, has been sentenced to death in China on drug charges. Karm was arrested after drugs were found in his luggage in 2013, when he was attempting to leave the country. Karm is not the first Australian national to be sentenced to death in China on drug related charges. Australia strictly opposes capital punishment in all circumstances.
India: The Supreme Court has ruled that a man convicted of the rape and murder of a nine-year-old child last year in Telangana cannot be sentenced to death based on a law which was passed shortly after the crime. In the ruling, The Supreme Court said the law cannot be applied retroactively. The man, Polepaka Praveen alias Pawan, was initially sentenced to death at his trial last year, however the Supreme Court has overturned that sentence and instead awarded him a sentence of life in prison till last breath. Polepaka kidnapped the child from her home, before raping and murdering her. He was caught by the child's family within hours.
Iran: On Tuesday, June 9, 2020, two prisoners were executed by hanging at Mashhad prison. Both were convicted of murder. One of the men was identified as 51-year-old Hassan A. Who was convicted of killing his lover's husband. The other man, who was not named, was convicted of murdering his father-in-law nine years ago during a fight.
On Wednesday, June 10, 2020, five prisoners were executed by hanging at Rajai Shahr prison. All were convicted of murder and sentenced to qisas (retribution in kind). Two were identified as Hamidreza Vafaei and Reza Nowzari. The others were not identified by name.
On Monday, June 15, 2020, Iraj Sedighi was executed by hanging at the central prison of Ardabil. Iraj was 18 at the time of the crime. He was convicted of murder three years ago.
United States of America: On Tuesday, June 16, 2020, Ruben Gutierrez was scheduled to be executed by the state of Texas. It was stayed approximately one hour before it was scheduled to take place by the Supreme Court of the United States, in order to allow time for his appeals to be considered. Ruben is convicted of murdering 85-year-old Escolastica Harrison on September 5, 1998, in her Brownsville, Texas mobile home.
On Wednesday, June 17, 2020, Rommel Broom was scheduled to be executed by the state of Ohio. His execution has been rescheduled to Wednesday, March 16, 2022. Sixty-three-year-old Romell is convicted of the rape and murder of 14-year-old Tryna Middleton in Cleveland, Ohio, on September 21, 1984. Romell's execution was stayed due to ongoing problems establishing an execution protocol and obtaining drugs for use in executions.
After the courts halted five federal executions last year, the federal government is again moving forward with resuming the execution of federal death row inmates by announced the execution dates of four men, all convicted of murdering children. The four men are Daniel Lee, Wesley Purkey, Dustin Honken, and Keith Nelson Federal executions are scheduled to resume in July 2020. Three of the four men were previously given execution dates. All four men, according to the justice department, have completed their appeals.
A district attorney in Jefferson County, Alabama is asking that death row inmate Toforest Johnson receive a new trial, highlight several concerns about the original trial. Toforest was convicted in 1998, of the murder of Jefferson County Deputy Sheriff William Hardy. Toforest has always proclaims his innocence of the crime, saying he was at a nightclub at the time of the shooting. Deputy Hardy was killed after being shot twice in the head while working off-duty as security for a hotel in July 1995. The concerns about the trial include the fact that a key witness was paid a $5,000 reward, and that fact was not disclosed to the jury. In 2017, the Supreme Court of the United States ruled that Toforest was to receive a new hearing based on his claims of suppressed evidence.
Boise County Prosecutor Adam Strong has indicated his intent to seek the death penalty against 44-year-old Benjamin Poirier. Benjamin is accused of murdering an 11-year-old boy on March 15, 2020, in Horseshoe Bend, Idaho. At the time of the incident, Benjamin was walking through a trailer park, yelling about the end of the world. He then opened fire and shot through a trailer, striking the child, resulting in his death. After the shooting, Benjamin drove his care into a propane tank, which did not start a fire.
For decades, death row inmates in Oregon have been housed at a maximum security state penitentiary in Salem. It is the only maximum security facility in the state. Now, the death row inmates are being transferred to other prisons and units in order to make room for a disciplinary unit. So far, 23 death row inmates have been transferred, with some now residing in general population. Five still remain on death row, however transfers are in the works. While the men are no longer on death row, their death sentences still stand. Oregon's last execution occurs in 1997. In 2015, Governor Kate Brown extended a moratorium that was imposed by her predecessor, Governor John Kitzhaber.
For more information regarding how your financial support can help, please click here.