International Death Penalty News 2020, Issue 29: China, Iran, Sudan, Taiwan, Papua New Guinea, United States of America
July 17, 2020
IDPN 2020 Issue 29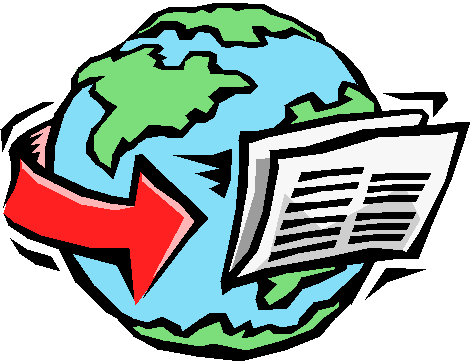 China: Thirty-seven-year-old Lin Jianxia has been executed for stabbing a 9-year-old boy to death on September 21, 2018, at a primary school in Rui'an in the city of Wenzhou, Zhejiang Province. Lin, a father recovering from schizophrenia attacked and killed they boy after learning that the boy hit Lin's daughter during an argument.
Iran: The Iranian Supreme Court has upheld the death sentences of Amirhossein Moradi, Saeed Tamjidi, and Mohammad Rajabi. All three were arrested and sentenced to death for their participation in protests last November. Allegedly, the three men were tortured into confessing their crimes.
On Saturday, July 11, 2020, three men, Davoud Amani, Abdulaziz Shahbakhsh, and Abdullah Ghanbarzehi, were executed by hanging at Isfahan Central Prison. All three of the men were convicted on drug related crimes, while Amani was also convicted of murder.
On Sunday, July 12, 2020, Farzad Shokri was executed by hanging at Kermanshah Central Prison. He was convicted of premeditated murder and had been on death row for approximately four years.
On Monday, July 13, 2020, Mohammad Hadi Dadian was executed by hanging in Yasuj Central Prison. He was convicted of murder and sentenced to qisas (retribution in kind).
On Tuesday, July 14, 2020, two Kurdish political prisoners, Diako Rasoulzadeh and Saber Sheikh-Abdullah, were executed by hanging at Urmia Central Prison. Both were convicted of collaborating with the Komala Party of Iranian Kurdistan and participating the bombing of a parade. Diako and Saber, who were arrested in 2014, continually denied the allegations against them.
Reza Askari, an inmate on death row, has been executed for charges that include "espionage." The exact date of his execution has not been reported.
Sudan: In 1983, Sudan began following Sharia law, however, there are now plans to change that. Justice Minister Nasredeen Abdulbari has announced several legislative reforms that will primary affected the minority Christian population is a positive way. In announcing that the nation was dropping laws that violate human rights, the justice minister specified that the death penalty will no longer be sought for those who leave the Islamic faith. Christians are also now allowed to drink, import, and sell alcohol, actions which were previously banned. Additionally, female genital mutilation, to which an estimated 87 percent of woman between the ages of 15 and 49 have been subject to, has been criminalized. Women have also been granted more rights, such as the ability to travel with their children without needing male approval. These newest reforms follow reforms made last year, with more reforms promised in the future.
Capital punishment will no longer be sought for those who are convicted of homosexuality. A maximum sentence of life in prison can be pronounced upon a third offense. For a first time conviction, a person can be sentenced to five years in prison. A second offense can lead to seven years in prison. In its reform, the government has also eliminated the imposition of 100 lashes as punishment.
Taiwan: The government has established new guidelines for carrying out executions, which has been criticized by human rights activists. Executions are carried out in the island nation by a gunshot to the heart, through the back. The new guidelines require the inmate to now be hooded after they are given a powerful sedative. Executions are carried out without notice once appeals have been completed, although the inmate I permitted to have final religious rituals and leave a farewell voice or video message for their family. The nation's last execution was in April 2020.
Papua New Guinea: Attorney General and Justice Minister Davis Steven has announced that those who are sentenced to death in the island nation will have their executions carried out, in accordance with court orders. Currently, the nation is having difficulties establishing a mode of execution, which has prevented executions from being carried out in recent years.
United States of America: On Tuesday, July 14, 2020, Daniel Lewis Lee was executed by the federal government at the Federal Correctional Complex in Terre Haute, Indiana. Daniel was 47 years of age. His execution was delayed approximately 16 hours due to a multitude of last minute legal appeals. Daniel was convicted and executed for murdering William Mueller, his wife Nancy, and her eight-year-old daughter Sarah Powell, in January 1996, in Russellville, Arkansas. It was the first federal execution carried out since Timothy McVeigh (the Oklahoma City bomber) in 2003.
On Wednesday, July 15, 2020, 48-year-old Nathaniel E. Jackson was scheduled to be executed by the state of Ohio. His execution was removed from the Ohio Department of Rehabilitation and Corrections' online execution schedule, without comment. Nathaniel is convicted of the murder of 57-year-old Robert Fingerhut, on December 11, 2001, at Robert's home in Howland Township, Ohio.
On Thursday, July 16, 2020, the federal government executed Wesley Ira Purkey at the Federal Correctional Complex in Terre Haute, Indiana. Wesley was 68 years of age. His execution was delayed for over 12 hours due to numerous last minute legal appeals. Wesley was executed for the kidnapping and murder of 16-year-old Jennifer Long on January 22, 1998, in Kansas City, Missouri. Wesley was also convicted of the murder of 80-year-old Mary Ruth Bales on October 26, 1998, in Kansas City, Kansas.
On Thursday, July 16, 2020, 71-year-old James Galen Hanna was scheduled to be executed by the state of Ohio. James' execution has been rescheduled to Wednesday, May 18, 2022, due to ongoing problems with the state's lethal execution protocol. James was sentenced to death for the murder of 43-year-old Peter Copas at the Lebanon Correctional Institution in 1997.
On Friday, July 17, 2020, 52-year-old Dustin Honken was executed by the federal government at the Federal Correctional Complex in Terre Haute, Indiana. Dustin was executed for murdering 10-year-old Kandace "Kandi" Duncan and her sister, six-year-old Amber Duncan on July 25, 1993, in Mason City, Iowa.
A death row inmate in Idaho has argued that he should not have been sentenced to death due to his age at the time of the crime. James Harvey Hairston was 19 years of age in 1996, when he killed an elderly couple, 72-year-old William and 72-year-old Dalma Fuhriman, during a robbery at their ranch. William and Dalma had invited into their home James and his friend, who were traveling from Colorado to Washington state when they ran out of money, and offered to help them find jobs. Instead, James shot William and then Dalma before stealing credit cards, cash, and other items from the home. They were arrested three days later near Clarkston, Washington. The Idaho Supreme Court has rejected James' argument that the death penalty is unconstitutional because he is under the age of 21. Currently, in the United States, the law allows for people ages 18 and older to be sentenced to death. Some inmates have been arguing that the age should be raised to 21, saying new and continuing scientific research has shown that the brains of 18 year olds are not fully matured.
On August 8, 2017, the US Court of Appeals for the 10th Circuit voided the murder conviction and death sentence of Patrick Dwayne Murphy, a member of Muscogee (Creek) Nation. The murder for which Murphy had been convicted occurred in Henryetta, Oklahoma, was committed on lands within the borders of the Creek Reservation. Oklahoma did not have the jurisdiction to try and convict Murphy, who will now face prosecution in federal court, where federal prosecutors cannot seek the death sentence. The ruling of the 10 Circuit was appealed to the Supreme Court of the United States who has not yet issued a ruling, however, via a ruling in non-capital case, the Supreme Court of the United States upheld the ruling of the 10th Circuit. Jimcy McGirt is also a member of Muscogee (Creek) Nation, who was convicted of rape by the state of Oklahoma. McGirt challenged his conviction, arguing that he was on tribal lands at the time of the murder. In review of McGirt's case, the court discovered that the US Government had, through a series of treaties between 1832 and 1866, promised the Creek Nation a "forever homeland" in the Indian Territories during the aftermath of the forcible relocation commonly recognized as the Trail of Tears. The forever homeland subsequently became part of the state of Oklahoma. The Supreme Court of the United States ruled that the Creek Nation's reservation was never disestablished Congress, and therefore remains Indian Country. This ruling could affect thousands of Native American defendants currently in prison in Oklahoma for crimes that were committed on Indian land.
As the federal government resumed executions using pentobarbital, Mark Brnovich, the Attorney General in Arizona, is asking Governor Doug Ducey to resume executions in the state. In making his request, Brnovich notes that the federal government has been able to acquire a supply of pentobarbital, the same execution drug used in Arizona, therefore the state should be able to acquire the drug as well. In addition, Brnovich noted the 20 death row inmates who have exhausted their appeals. Governor Ducey must give the authorization for the Department of Corrections to order the execution drug. Additionally, Brnovich believes it is time for the state to resume executions, which have been on hold since 2014, when several inmates filed a lawsuit against the state, because the lawsuit has been resolved.
For more information regarding how your financial support can help, please click here.