International Death Penalty News 2021, Issue 01: Bangladesh, China, India, Iran, Japan, North Korea, Singapore, Taiwan, United States of America
January 1, 2021
IDPN 2021 Issue 01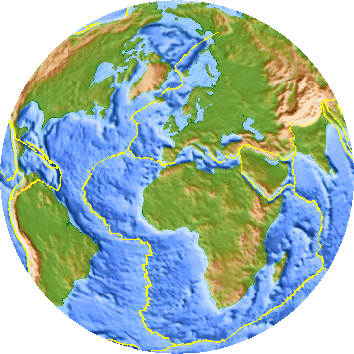 Bangladesh: Two people, Humaira Akhter Ayesha, and Shamsuzzaman Arif alias Bakku, have been sentenced to death for the murder of six-year-old Khandaker Samiul Azim Wafi in June 2010. Humaira is the child's mother, while Bakku is her lover. Both are currently fugitives, as they fled after posting bail. While both were under arrest, they confessed to the crime.
China: Thirty-one-year-old Yang Guangyi has been sentenced to death for raping and murdering a 10-year-old girl. Yang picked up the girl as she was traveling home with passion fruit to sell. Yang raped the girl, choked her, stabbed her, and dumped her body, which resulted in her death from the injuries she had sustained.
India: On Monday, December 21, 2020, Mangal Paik was sentenced to death by a court in Assam. He was convicted of the rape and murder of a five-year-old girl in 2018. Mangal was related to the child, whom he lured away with the promise of chocolate. Instead, he raped and murder the child in a nearby jungle, before during her body near a pond.
The Bombay High Court has commuted the death penalty of 35-year-old Krishna Sitaram Pawar to rigorous life imprisonment. Krishna has been convicted of stabbing his nine-month pregnant wife Lalita, his mother-in-law Sumanbai, and his wife's aunt Alkabai. Lalita and Alkabai survived the attack, however the unborn child and Sumanbai were killed. Krishna was initially sentenced to death, however his sentence has been reduced after determining that the act was not barbaric and cold-blooded.
Samuel alias Raja has been given a double death sentence for the rape and murder of a seven-year-old Dalit girl in 2019. The young girl went missing from her village near Aranthangi on June 30, 2019. The police found her body, which revealed that she had been raped and murder.
Iran: On Wednesday, December 16, 2020, three male prisoners were executed at Rajai Shahr Prison. The first prisoner has been identified as Mehdi, and was arrested on August 13, 2013, for the murder of his brother in a fruit shop. The two had gotten into an argument over their inheritance. The second prison has been identified as Arastou, and was convicted of killing his landlord or May 24, 2018. The third prisoner, Meysam, was sentenced to death in 2015 for the murder of his wife and child.
On Thursday, December 17, 2020, Shahab Javid was executed at the Central Prison of Qom. Shahab was arrested in 2010, on charges of kidnapping and rape. He was convicted and sentenced to death. Shahab never confessed to the crimes for which he was convicted, insisting that he was innocent.
A report from inside Sepidar Prison indicates that a woman prisoner was executed sometime around mid-December 2020. Her name and the date of execution have not been reported. The woman, who worked as a caretaker for the ill, was sentenced to death after one of her patients died for an unknown reason. She was charged with murder.
According to Iran Human Rights, on Friday, December 18, 2020, 34-year-old Rasoul Ferdows was executed by hanging at Boroujerd Central Prison. Rasoul was arrested in 2016, and convicted of murder.
On Saturday, December 19, 2020, two prisoners were executed at the Prison of Zahedan. They were identified as Behnam and Shoaib Rigi. Their crimes were not reported.
Thirty-year-old Abdulhamid Mir-Balouchzehi, a political prisoner, has been executed according to his lawyer's Twitter account. The execution was carried out on Saturday, December 26, 2020. Abdulhamid was arrested on November 28, 2015, and charged with "acting against national security, and "enmity against God through armed attacks".
On December 26, 2020, at least three others prisoners were also executed in Zahedan Central prison and Qom Central Prison. Sixty-year-old Mehraban Barahouei, and 73-year-old Khodadad Nohatani were executed at Zahedan Central Prison. Both were convicted on drug related charges. Seyed Paki was executed at Qom Central Prison. He was convicted of murder.
On December 26, 2020, deputy chair of the Parliament (Majlis) Judicial Commission Hassan Nowruzi acknowledged that the Majlis Judicial Commission has recently drafted a bill to confront the administrators of gambling websites, by allowing them to be sentenced to death. They would be charged with "corruption on earth." Gambling has increased in the nation due to economic mismanagement by the government.
On December 27, 2020, 43-year-old Zeinab Khodamoradi was executed at Sanandaj Central Prison in Kurdistan province, western Iran. She was executed for murdering her 12-days-old son Mohammad Javad, and her husband's seven-year-old daughter Hadis on August 31, 2015. Zeinab tried to commit suicide after the murders, however she was unsuccessful.
On Thursday, December 31, 2020, Mohammad Hassan Rezaiee was executed at Rasht Central prison. His execution has not been announced by official state media. Mohammad was allegedly 16 years of age when he was arrested and sentenced to death for murder, making his execution a violation of international human rights, which forbids the execution of those who were minors at the time of their crimes.
Japan: The man dubbed the "Twitter Killer," has dropped his appeal against his guilty verdict, along with his appeal against his death sentence. Thirty-year-old Takahiro Shiraishi is convicted of murdering nine people, whom he lured to his home over Twitter. Despite being sentenced to death, Takahiro has expressed a desire to "meet an ordinary girl" and get married while he is imprisoned.
For the first time in nine years, no executions were carried out in Japan. Since 1993, with the exception of 2011, executions have been carried out every year, with 2018 holding the record at 15 executions. There are currently 110 individuals on death row.
North Korea: Reports indicated that a fishing boat captain has been executed for secretly listening to overseas radio broadcasts, including those from the United States, for the last 15 years. The fishing boat captain, who was in his mid-40s, had previously served in the military, where he picked up the habit. He was reported by his crewmen. The execution was carried out by firing squad in mid-October.
Singapore : Pragas Krissamy, a Malaysian man of Indian origin, was sentenced to death by the High Court last year, for his part in a drug transaction. He has now been acquitted. The High Court found that prosecutors did not prove their case of "willful blindness," a term that means someone was deliberately closing their eyes to the truth and that if they opened them, they would see the truth. Pragas was accused of carrying the drugs, however he believed that he was carrying contraband cigarettes.
Taiwan: On Friday, December 25, 2020, prosecutors asked that 28-year-old Liang be sentenced to death for the rape and murder of Malaysian national 24-year-old Chung on October 28, 2020. Chung was a college student.
United States of America: On Friday, December 18, 2020, California death row inmate James Odle died of natural causes at a hospital. He was 71 years of age. James was sentenced to death in 1983, for the murders of Pinole 19-year-old Rena Aguilar on May 1, 1980, and Pinole Police Officer Floyd "Bernie" Swartz on May 3, 1980. He was also convicted on several other charges in relation to the two murders.
On Sunday, December 20, 2020, California death row inmate Royce Lyn Scott died at a hospital. His cause of death is unknown pending an autopsy. Royce was 62 years of age. He was sentenced to death in 1997, after being convicted of murder and sexual assault of 78-year-old Della Morris in her home.
On Monday, December 28, 2020, Ohio death row inmate Romell Broom died in prison. Complications from COVID-19 is the suspected cause of death. Romell was 64 years of age. Romell was scheduled to be executed in 2009, however his execution was stayed after the execution team failed to find a suitable vein after two hours of trying, with 18 attempts made. The procedure reduced Romell to tears. Since then, Romell has attempted to prevent another execution attempt, however he was unsuccessful and Ohio gave him another execution date for 2022. Romell was sentenced to death for the 1984 rape and murder of 14-year-old Tryna Middleton in Cleveland, Ohio.
On Tuesday, December 29, 2020, Texas death row inmate Joe Franco Garza was found dead in his cell. Joe was 49 years of age. His cause of death is currently under investigation, although no foul play or self harm is suspected. Joe was convicted of robbing and murdering 71-year-old preacher, Silbiano Rangel, on December 31, 1998, in Lubbock, Texas.
For more information regarding how your financial support can help, please click here.