International Death Penalty News 2021, Issue 02: China, India, Iran, Japan, Kazakhstan
January 8, 2021
IDPN 2021 Issue 02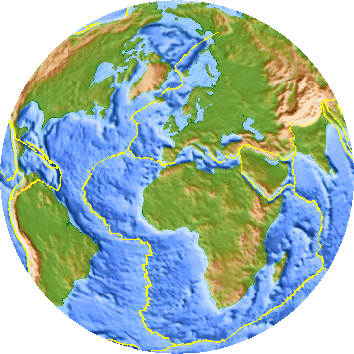 China: Lai Xiaomin, former chairman of Huarong Asset Management, has been sentenced to death after he was convicted of taking bribes totaling $279 million, other acts of corruption, and bigamy. Lai was arrested in 2018. It is rare for people in China to be sentenced to death over financial crimes.
India: A man who had been sentenced to death, has now been acquitted, after the Supreme Court ruled that the testimony of a minor who was five years of age at the time of the crime, was not safe to rely upon. The court also found "inconsistencies" in the record. The man had been sentenced to death in 2015, for the murder of two adults and two children.
Iran: On Thursday, December 31, 2020, Hassan Rezaei was executed by hanging at Rasht Central Prison. Allegedly, Hassan was 16 years of age when he was arrested and sentenced to death for murder. Executing a person who was a juvenile at the time of their crime is against international law.
Also executed on Thursday, December 31, 2020, was Fereydoun Tavakoli. Fereydoun was executed at Rasht Central Prison. He had been sentenced to qisas, that is retribution in kind.
On Sunday, January 3, 2021, 21-year-old Elias Ghalandarzehi, 28-year-old Hassan Dehvari, and Omid Mahmoudzehi were executed at Zahedan Central Prison. Elias and Hassan, both Baluch prisoners, were convicted of "moharebeh (enmity against God) through membership in Jaish al-Adl," while Omid was convicted of armed robbery and murder. Elias and Hassan both wrote letters alleging they were tortured while in prison. Iran Human Rights allege that all prisoners who were sentenced to death by the Revolutionary Court have been denied their right to due process and a fair trial.
Japan: In 1966, Iwao Hakamada was sentenced to death for the fatal stabbings of four members of a family who operated a miso business that employed Hakamada. Evidence recently gathered has raised serious doubts over the conviction and Hakamada, a former professional boxer, was grated a new trial by the Shizuoka District Court in 2014, and ordered to be released after nearly 48 years in prison. However, in June 2018, the Tokyo High Court overturned the retrial order, but recently, the Supreme Court has ruled that Hakamada is to be granted a retrial, paving the way for him to potentially clear his name.
On Tuesday, January 5, 2021, a court finalized the death penalty ruling for 30-year-old Takahiro Shiraishi, a/k/a the "Twitter Killer." Takahiro is convicted of murdering, dismembering, and storing the bodies of the nine people he killed in 2017. Takahiro is not appealing the sentence. At his trial, his defense team argued that the killings were consensual, as all wanted to die, however the court ruled against that argument.
Kazakhstan: In 2003, execution in the nation were halted, however, capital punishment was still a legal option and courts continued to sentence individuals to death, including in 2016, when Ruslan Kulekbayev was sentenced to death for killing eight policemen and two civilians in Almaty. However, now those sentenced to death will never be executed as President Kassym-Jomart Tokayev had signed off on parliamentary ratification of the Second Optional Protocol to the International Covenant on Civil and Political Rights, officially abolishing capital punishment in the nation. Those sentenced to death, will have their sentences changed to life in prison.