International Death Penalty News 2021, Issue 03: Belarus, Iran, Japan, Morocco, Pakistan, United States of America
January 15, 2021
IDPN 2021 Issue 03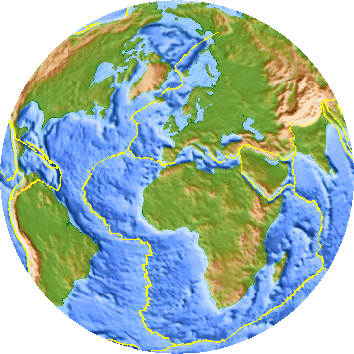 Belarus: On Friday, January 15, 2021, Belarus handed down its first death penalty of the year. Viktor Skrundzyk was sentenced to death in Slutsk for the murder of two retirees and for attempting to kill an 85-year-old woman. Skrundzyk had three accomplices, two of whom received years of strict regime colonies, while the third received a year of work with payment at 10 percent of wages. Skrundzyk had been sentenced to death in 2020, however the Supreme Court overturned the decision and ordered a retrial.
Iran: On Saturday, January 9, 2021, Farzad Mohammad-Noureh and Mehdi Joushani were executed by hanging at Qom Central Prison. Both men were convicting of carrying a large amount of methamphetamine. The executions have not been reported by official media.
Also on Saturday, January 9, 2021, 37-year-old Majid Rigi was executed by hanging at Zahedah Central Prison. Majid was convicted and sentenced to death on drug related charges. He was arrested at least 10 years ago. The execution has not been reported by official media.
A second champion wrestler, 29-year-old Mehdi Ali Hosseini, is supposed to be executed soon, just months after another champion wrestler, Navid Afkari, was executed for protesting regime corruption. Unlike Navid, Mehdi has been charged with murder during a group brawl in 2015. Vice-president of the Iranian Wrestling Federation has spoken out against the executions and is calling upon the International Olympic Committee to speak out against and take serious action regarding the executions. Other nations are also speaking out against the execution, including the United States and United Kingdom, also calling upon the International Olympic Committee to act.
On Wednesday, January 13, 2021, brothers Mehdi Feyzi and Moharam Feyzi, were executed by hanging. They were convicted of murder and sentenced to qisas, that is retribution in kind. The murders occurred during a group fight.
Jordan: On Tuesday, January 12, 2021, 22-year-old Mustafa Abu Tuameh, a Palestinian refugee, was sentenced to death for murder of eight people at a popular tourist sight in 2019. Concerning the attack, another man was sentenced to life in prison and a third man to seven years in prison for aiding in the attack at Jerash, an archaeological site of Roman ruins.
Morocco: A 24-year-old man was sentenced to death on Wednesday, January 13, 2021, for the kidnapping, rape, and murder, of 11-year-old Adnane Bouchouf in September 2020. Three others were also given a prison sentence of four months each and a fine for their parts in the crime. The crime sparked national outrage, along with demands for the maximum punishment.
Pakistan: On Friday, January 8, 2021, Abdul Waheed, Rana Noman, and Nasir Sultani were sentenced to death due to the uploading of sacrilegious and blasphemous material on social media. The case was started in 2017. One other was sentenced to ten years in prison and a fine.
United States of America: On Friday, January 8, 2021, 67-year-old Eddie Lee Howard was exonerated in Mississippi. Eddie was convicted 26 years ago for the murder of an elderly white woman in Columbus, Mississippi. The evidence presented at his trial that led to his death sentence, relied heavily on matching bite-marks, a science which has since been discredited. Eddie was released from Mississippi's death in December 2020, in anticipation of exoneration. His death sentence was vacated on August 31, 2020.
On Wednesday, January 13, 2021, Lisa Montgomery was executed by the federal government. Fifty-two year-old Lisa was convicted of the murder of Bobbie Jo Stinnett, and stealing Bobbie Jo's unborn child, on December 16, 2004, in Skidmore, Missouri. Lisa's execution was delayed for several hours due to pending appeals.
On Wednesday, January 13, 2021, Cleveland Jackson was scheduled to be executed by the state of Ohio. His execution has been rescheduled to June 15, 2023, as Ohio has had ongoing issues obtaining execution drugs. Forty-two-year-old Cleveland is convicted of the murder of three-year-old Jalya Grant and 17-year-old Leneshia Williams during a robbery on January 3, 2000, in Lima, Ohio.
On Thursday, January 14, 2021, Cory (Corey) Johnson was executed by the federal government. He was 52 years of age. Cory, a drug dealer, was convicted of murdering Peyton Johnson, Louis Johnson, Bobby Long, Dorothy Armstrong, Anthony Carter, Linwood Chiles, and Curtis Thorne in January and February of 1992, in Richmond, Virginia.
On Saturday, January 16, 2021, Dustin Higgs was executed by the federal government. His execution was scheduled for Friday evening, however, it was delayed several hours due to appeals. He was 48 years of age. Dustin was convicted for his part in the murders of 21-year-old Tanji Jackson, 19-year-old Tamika Black, and 23-year-old Mishann Chinn, on January 27, 1996, in Prince George County, in Maryland.
Lawmakers in Virginia have introduced legislation that would abolish the death penalty in the state. Since 1973, Virginia has carried out 113 executions, nearly emptying the state's death row. The last execution in Virginia occurred in 2017. Governor Ralph Northam supports the bill and has stated that he would sign it.
The Arkansas Supreme Court has ruled that Pulaski County Circuit Judge Wendell Griffen cannot preside over capital murder cases, due to his active participation in death penalty protests. In April 2017, Judge Griffen was prohibited from handling execution-related cases, after he blocked Arkansas from carrying out an execution, and, on the same day, participated in a demonstration against capital punishment, by lying on a cot outside the governor's mansion pretending to be an inmate. In January 2020, Judge Griffen was scheduled to begin presiding over a trial in which a man was accused of killing two people, and if convicted, could be sentenced to death. The state opposed Judge Griffen presiding over the case, leading to the decision made by the Arkansas Supreme Court.