International Death Penalty News 2021, Issue 05: China, Iran, Nigeria, Pakistan, Saudi Arabia, United States of America, Zambia
January 29, 2021
IDPN 2021 Issue 05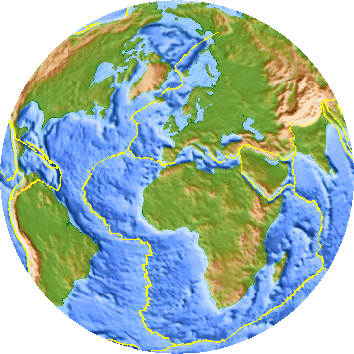 China: On Friday, January 29, 2021, Lai Xiaomin, the former head of a Chinese state-owned asset management company, was executed for taking bribes. Lai was 58 years of age. In addition to bribery, Lai was also convicted of embezzling and bigamy for starting a second family while still being married to his first wife.
Iran: On Wednesday, January 20, 2021, Hafez Abdolsattar and Abdolraouf Kobdani were executed by hanging at Zahedan Central Prison. Hafez was convicted of murder and sentenced to qisas, that is retribution in kind. Abdolraouf was convicted on drug related charges. On the same day, 33-year-old Younes Jamshid-Zehi and 33-year-old Shamsoldin Baji-Zehi were also executed by hanging, both on murder charges.
Thirty-year-old wrestler Mehdi Ali Hosseini has been executed by hanging at Dezful Prison. It was first reported that Mehdi was convicted of murder during a fight, however, officials are no claiming that the murder occurred during an armed robbery. He is the second wrestler to be executed in recent weeks.
Nigeria: Twenty-two-year-old musician, Yahaya Sharif-Aminu was sentenced to death on blasphemy charges last years. Now, upon appeal, his death sentence has been overturned by the High Court, who noted irregularities in his trial. The High Court has also ordered a new trial. Yahaya has filed an appeal against the ruling, arguing that he should be discharged and acquitted, instead of subjected to a new trial.
Pakistan: Legislation has been introduced that will criminalize the rising child organ trade, with the maximum punishment being the death penalty. In the same bill, child trafficking will also ben criminalized and punishable by up to 25 years in prison. In addition, the law proposes that the execution of person convicted of child molestation should be recorded and made accessible to the public.
A man identified as Wali, has been sentenced to death after being found guilty of raping one his daughter's 12-year-old friends three years ago. The girl had gone to her friend's house to study. In addition to the death sentence, the man was also ordered to pay compensation to the victim, or face additional prison time.
The Pakistan Supreme Court ordered the release of Ahmed Omar Saeed Sheikh, one of the main suspects in the beheading of US journalist Daniel Pearl in 2002. Ahmed has been acquitted 2-1, by a three judge panel. Ahmed and his co-accused are to be released immediately if they are not wanted in any other cases. The ruling came as a surprise to the family of Daniel, who were appealing an earlier decision of commuting Ahmed's death sentence to life in prison.
Saudi Arabia: An appeals court has upheld the death sentence of a woman, known in the media as the "Dammam kidnapper." The court also upheld the jail sentences for three others who were involved in the crimes. The woman was convicted and sentenced to death for kidnapping two newborn babies from Dammam 30 years ago. She raised the boys as her own. For decades, police had no leads, until the woman applied for identification cards for the boys. Medical tests revealed that the boys shared no biological relationship with the woman who claimed to be their mother, and that they were related to the families who had previously reported the babies missing.
United States of America: The Supreme Court of the United States has refused to hear an appeal from Texas death row inmate Charles Don Flores, who was arguing that the use of hypnosis by Texas law enforcement officers is junk science and testimony obtained through its use should not have been allowed during his trial. Charles is convicted of murdering Elizabeth Black in 1998, in Farmers Branch, Texas. Police attempted to use investigative hypnosis on a witness to refresh their memories of the two men they saw entering Black's house the morning of her murder. The Supreme Court gave no comment on why they refused to take up the case. Investigative hypnosis is a controversial practice and although used in Texas, it is banned in many other states. Two lawmakers in Texas have introduced legislation that would ban hypnotically induced testimony in state courts.
Throughout the last year, former President Donald Trump's administration carried out 13 federal executions. There remains a total of 49 federal death row inmates. Now, some lawmakers, are calling upon President Joe Biden to commute the death sentences of all 49 federal death row inmates, including Dylan Roof, a white supremacist who killed nine in a church; Boston Marathon bomber Dzhokhar Tsarnaev, who killed four and injured over one hundred; Christopher Cramer and Ricky Fackrell who are both white nationalists; Chicago's 'Medicare Murderer' Ronald Mikos; Kaboni Savage who was behind a firebomb attack in Philadelphia; and dirty New Orleans cop Len Davis who ordered a hit on a woman who witnessed him beating a suspect.
In 1965, Iowa, outlawed capital punishment in the state. Now, some lawmakers are proposing that the state bring it back. Fourteen Senate Republicans have sponsored a bill that would permit capital punishment in the state for the rape and murder of a child. Several groups have announced their opposition to the bill, and the sponsors recognize that the bill faces an uphill battle in the state.
A senator in South Dakota has introduced a bill that would restrict capital punishment in the state to premeditated murders of a police officer, corrections officer, or firefighter, who are performing their official duties. The bill currently has bipartisan support and limits the death penalty to the defendants who are the "actual perpetrator, rather than an accomplice, aider, or abettor." South Dakota's last execution was in 2019, and the last person sentenced to death was in 2014. There is only one person currently on death row in the state.
Louis Peoples, a death row inmate in California, has been pronounced dead on Sunday, January 24, 2021, after he was found unresponsive in his cell in San Quentin State Prison the previous Wednesday. Louis was 58 years of age. He was sentenced to death for the murder of four people, James Loper, Stephen Chacko, Besun Yu, and Jun Gao, in the Stockton area in late 1997.
Zambia: Zambian President Edgar Lungu has commuted the death sentences of 246 death row inmates to life in prison. Of those 246 inmates, 21 were women. The commutation were announced during an event held at Mukobeko Maximum Prison. The reduction in sentences will help to decongest the prison, which was designed for 50 people, but held approximately 400, while also reducing the risk of spreading COVID-19. Zambia last carried out an execution in 1997.