International Death Penalty News 2021, Issue 10: Bangladesh, China, Egypt, India, Iran, Kenya, Thailand, South Korea, United States of America
March 5, 2021
IDPN 2021 Issue 10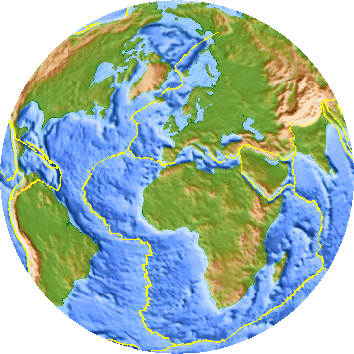 Bangladesh: On Wednesday, February 24, 2021, eight Islamic militants were sentenced to death by a special tribunal for the October 2015, murders of Faisal Abedin Deepan and Ahmed Rashid Tutul, both publishers who published books on secularism and atheism. Six of the militants were in court to receive their convictions, while two others remain at large.
Tajul Islam and Mohi Fitter have been sentenced to death by a court for murdering four people in Fatullah 13 years ago. Nine others were sentenced to life in prison. Four of the convicted remain at large, while the others have been captured. In September 2008, four boatmen, Molla Nasir Mia, Mongol, Faisal and Hannan, were murdered during a robbery.
China: On Wednesday, February 24, 2021, 33-year-old Fu Bailian was executed for beating his mother to death in March 2018. Fu killed his 56-year-old mother, who he resented, in order to claim the insurance payout and buy an apartment. Fu attempted to make it appear as if he were in another area of the country during her death, however his deceit was uncovered by the police. Fu was sentenced to death in 2019.
A revised criminal code has come into effect on March 1, 2021. A total of 47 clauses were added or adjusted. The changes include specific and increased penalties for attacking the police, punishments for insulting, slandering, or infringing upon the reputation and honor of heroes and martyrs, increasing the age of consent for sexual relations, stricter punishments for sexually assaulting children, and allows children between ages 12 and 14 to be held criminally responsible for certain crimes that have been deemed "vile," such as intentional homicide or intentional injury.
Egypt: On Monday, March 1, 2021, 11 prisoners were executed. The names of the executed were not released, nor were their specific crimes, although officials said the crimes included murder, theft, and shooting. Officials have also said that the bodies will be handed over to their families.
India: Those convicted of selling spurious liquor can now be sentenced to death, according to a recent amendment that has been approved. Spurious liquor would be liquor that contains a noxious drug or foreign ingredient that is likely to cause disability, hurt, or death to those who drink it. The maximum punishment of such a charge is now death, however a lighter sentence can also be applied.
On Wednesday, March 3, 2021, 48-year-old Shakir Lakhara was sentenced to death for the murder of his wife, Jahida, their two daughters, 14-year-old Muskan and 12-year-old Alfia, and their 10-year-old son Alfez, on October 8, 2019. Shakir had a gambling problem and was in debt. He attempted to poison his family and, when unsuccessful, he slashed their throats with a sharp weapon.
Iran: On Tuesday, February 23, 2021, one prisoner was executed by hanging at Adel Abad Prison. Two others were also scheduled to be executed, however, they obtained last minute extensions in their cases. All three were convicted of murder and sentenced to qisas, that is, retribution in kind. The man executed has been identified as Jafar Mansour-Beigi.
On Friday, February 26, 2021, Ahmad Araji and Hamed Mostafaei were executed by hanging at Arak Central Prison. Ahmad was convicted of murder and sentenced to qisas, that is, retribution in kind. Hamed was convicted and executed for drug related charges.
On Sunday, February 28, 2021, four prisoners were executed by hanging. One of the prisoners has been identified as Jasem Heydari, a political prison from the Ahwazi Arab minority. Jasem was physically and psychologically tortured while in prison, in order to make forced confessions. The other prisoners were not identified by name, nor were their crimes reported.
A father and daughter, Ebrahim and Maryam Karimi, have received stay of executions. They were sentenced to death 13 years ago for the murder of Maryam's husband, who was abusive and physically violent, but would not consent to a divorce. While in prison, Maryam had a child by her now deceased husband. The child, now 12 years of age, is considered a member of the victim's family and could have a say in his mother's and grandfather's sentence now that he is of age.
Kenya: Benard Busieney alias Chagicha, has been sentenced to death for raping and murdering a three-year-old girl in 2018. The case was built on forensic evidenced, as there were no witnesses to the crime. Bernard claimed that he should be granted leniency because he had dropped out of school and was under the influence of alcohol, which he heavily abuses, at the time of the crime.
Thailand: The Supreme Court has ruled that six men, Ibrohim Yosoh, Amri Lueyoh, Santi Chatharakul, Ayub Paolee, Isamae Tuyong and Noroning Nordeh, shoudl be sentenced to death. All were convicted in relation to a string of bombings and attempted bombings in central Pattani between June and December of 2016. Four others, Masun Salae, Abdulloh Hayee-uma, Hamid Jehma and Rusran Wahayee, were also charged and convicted in relations to the bombings, however, they were given lesser sentences ranging from 36 years to life in prison.
South Korea: On Friday, February 26, 2021, a bill was passed in the National Assembly to permit capital punishment for those convicted of child abuse which resulted in death. Even if the person did not intend for the child to die, they can still be convicted of murder. The revision to the currently law is due to an increase in the number of cases. Under the current law, a person can be sentenced to five years to life if a child is killed due to abuse.
United States of America: On Thursday, March 4, 2021, Ramiro Ibbaro was scheduled to be executed by the state of Texas. His execution was stayed by the Texas Court of Criminal Appeals. Sixty-six-year-old Ramiro is convicted of murdering 16-year-old Maria De La Paz Zuniga on March 6, 1987, in Waco, Texas.
On October 14, 2018, Brittney Nicole Silvers was murdered by Victor Everette Silvers on a military installation in Fort Campbell, Kentucky. Brittney was a member of the 96th Aviation Support Battalion. Now, a Notice of Intent to Seek the Death Penalty has been filed with the United States Attorney's Office. Victor was Brittney's estranged husband, who murdered Brittney with her firearm.
Prosecutors in Ohio have announced that they intend to seek the death penalty against 21-year-old Desean Brown, who is charged with murdering his 20-year-old girlfriend, Nyteisha Lattimore, on December 5, 2020, in Cincinnati, Ohio. Nyteisha was stabbed to death. The following day, Nyteisha's three-year-old son Nylo was dropped into the Ohio River, where it is believed he drowned. Desean allegedly murdered Nylo in order to attempt to cover up his crimes. Nylo's body has not been found, although his stroller was found in the water on December 13.
Senators in South Carolina have approved the use of the firing squad for executions, if the state is unable to carry out the execution by lethal injection. The bill also seeks to address the problem South Carolina has had carrying out executions. The state has been unable to obtain execution drugs and as inmates are permitted to choose between lethal injection and the election chair, they select lethal injection, as there are no drugs available. The Senate bill would require the state to use the electric chair if lethal injection drugs are unavailable. The South Carolina House of Representatives is also considering a bill similar to the one just passed by the Senate, albeit, without the firing squad option, however, the House could consider the Senate bill as well. If the Senate bill is passed, South Carolina would become the fourth state to permit execution by firing squad, behind Utah, Oklahoma, and Mississippi.
On Saturday, February 27, 2021, Mississippi death row inmate Quintez Hodges was pronounced dead at the Mississippi State Penitentiary in Parchman, Mississippi. He was 40 years of age. His cause of death has not yet been determined. Hodges was sentenced to defat for the murder of 17-year-old Isaac Johnson on July 21, 1999, in Lowndes County. Isaac was the brother of Hodges ex-girlfriend.
For more information regarding how your financial support can help, please click here.