International Death Penalty News 2021, Issue 11: Bangladesh, Ghana, India, Iran, Pakistan, Thailand, United States of America, Vietnam
March 12, 2021
IDPN 2021 Issue 11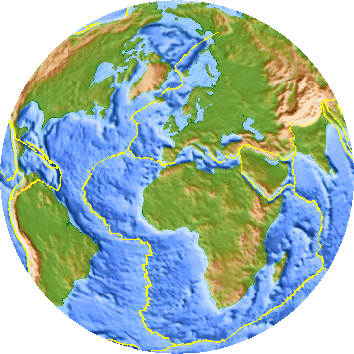 Bangladesh: Twenty-three-year-old Md Hasan has been sentenced to death for the murder of his cousin. Hasan chased and killed his cousin, Faruk, inside a court room while a trial was in progress. Hasan and Faruk were on trial for the murder of Haji Abdul Karim in 2013. While the two were in the courtroom for a hearing, Hasan suddenly began chasing Faruk, eventually catching him and stabbing him to death.
Ghana: On Friday, March 5, 2021, two Nigerians, Samuel Udoetuk Wills and John Orji, were sentenced to death for kidnapping and murdering four Takoradi girls, 19-year-old Ruth Abakah, 21-year-old Priscilla Blessing Bentum, 18-year-old Ruth Love Quayson, and 15-year-old Priscilla Koranchie, throughout the latter half of 2018. Their remains were found in the septic tank at the home of Wills.
India: Nine people have been sentenced to death, and four women have been sentenced to life in prison, for a 2016 spurious liquor case which resulted in the deaths of 19 people, and blindness for two others. All 13 were also fined. This is the first time capital punishment has been used in relations to manufacturing, smuggling, and selling spurious alcohol. The lawsuit was brought by 13 people who became sick from the alcohol.
A unnamed 24-year-old has been sentenced to death for the rape and murder of a five-year-old boy. The mother and father of the 24-year-old have also each been given prison sentences for helping conceal the crime. The boy went missing form a Transit Camp Colony on February 19, 2019.
Twenty-eight-year-old Parimal Sahu, a migrant worker from Assam, has been sentenced to death for the rape and murder of a 60-year-old woman in 2018, after breaking into her home. Sahu was living in a rented outhouse on the property with other migrant workers.
Iran: On Friday, February 26, 2021, Hamed Mostafaei was executed by hanging at Arak Central Prison. He was convicted on drug-related charges, for carrying five kilograms of heroin. At the time of his arrest, he had been married for one week.
On Tuesday, March 2, 2021, Fatah Hosseini has reportedly been executed by hanging at Arak Central prison. Fatah was convicted of murder and sentenced to qisas, that is, retribution in kind. In Iran, the legal code makes no distinction between intentional murder and unintentional murder. Any person accused of killing another is charged with premeditated murder.
On Sunday, March 7, 2021, a 64-year-old, unnamed prisoner was executed by hanging at Yasuj Central Prison. He was a teacher prior to being convicted of murdering his second wife and brother-in-law, and sentenced to qisas, that is, retribution in kind.
Pakistan: On Thursday, March 4, 2021, Munir Ahmed was sentenced to death for the rape of a 5-year-old girl. In addition to his death sentence, Munir was also ordered to pay a fine to the family of the victim. In January 2020, Munir lured the girl away from house, with the promise of chocolate. He then raped her. The father of the girl later filed a case with the police.
Thailand: Six men, Ibrohim Yosoh, Amri Lueyoh, Santi Chatharakul, Ayub Paolee, Isamae Tuyong and Noroning Nordeh have been sentenced to death in relation to half a dozen bombings that occurred in downtown Pattani between June and December of 2016. Four others, Masun Salae, Abdulloh Hayee-uma, Hamid Jehma and Rusran Wahayee, were also charged and convicted in relation to the bombings. They were given varying prison terms. The bombings included a mosque, a noodle stall in a market, a furniture store, and two fishing trawlers. At least one person was killed in the bombings.
United States of America: The Arizona Department of Corrections, Rehabilitation and Reentry has announced that they have located a supply of execution drugs and are ready to resume executions after a seven-year hiatus. Officials have refused to say how much of the drugs they have obtained or from where they were obtained, information that is protected by state law, however, in October of 2020, corrections officials announced that they had found a compounding pharmacist to prepare drugs for lethal injection. There are at least 22 death row inmates in the state have completed all their appeals and could have their execution warrants signed soon. Arizona's last execution was that of Joseph Wood, which took nearly two hours and multiple doses of execution drugs, with reports that he was gasping and snorting for much of the time.
Prosecutors in Tennessee have announced that they will seek the death penalty against Michael and Shirley Gray. The Grays had adopted a child, Sophie Heather Gray, whose body was found in their backyard in May 2020, however, she had died years earlier. Sophie died in 2017, after being locked for months in a basement as punishment for eating food from the kitchen. Authorities began investigating the Grays after another of their adoptive children was found wandering along the road. Inside the house, a 15-year-old boy was found in an unfinished and partially flooded basement, which was full of animal and human waste, garbage, mold, and exposed wires. The children were also kept in wire dog cages, and small concrete rooms. The couple's adult son, Michael Gray, Jr., is also facing charges for the murder of an adoptive child found in the backyard of his home.
The Oklahoma Pardon and Parole Board has voted 3-1 to advance the commutation request of death row inmate Julius Jones. By advancing the request, a more comprehensive review of the case will take place, including the introduction of new evidence and testimony. Julius was convicted and sentenced to death in 2001, for the murder of Paul Howell in Edmond. Julius' co-defendant, Christopher Jordan, testified against him at trial in exchange for a reduced sentence. Now, new evidence has come to light, including a sworn statement from another inmate who claims Christopher confessed to the murder and to framing Julius. Julius has always insisted that he is innocent of the crime for which he is convicted.
Vietnam: Two brothers, Dinh Cong and Le Dinh Chuc, have had their death sentences upheld by a Hanoi court. The brothers were sentenced to death due to a clash between themselves and police in January 2020 at Dong Tam Commune, a small rice-farming community next to a military air base. The clash was the result of the military attempting to build a wall that allegedly came not the villagers' land. In the violent clash, three police officers were killed. Four others also involved in the clash were given harsh prison sentences.
For more information regarding how your financial support can help, please click here.