International Death Penalty News 2021, Issue 12: Afghanistan, Bangladesh, India, Iran, Jordan, Myanmar-Burma, North Korea, Saudi Arabia, Pakistan, United States of America
March 19, 2021
IDPN 2021 Issue 12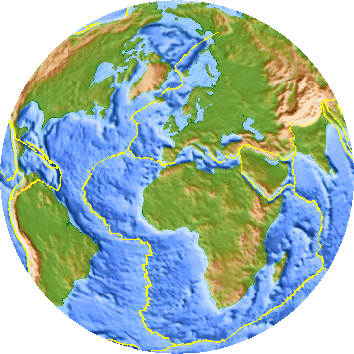 Afghanistan: Two people, Adil, also known as Arash, and Talha, have been sentenced to death by a court in Parwan on Wednesday, March 17, 2021. They were convicted of plotting the November 2020 attack on Kabul University, plotting terror attacks against three government officials, Daesh membership, and terrorist crimes, among other charges. Three others were given prison sentences, and one was acquitted.
Bangladesh: Forty-six-year-old Rahim Hossain and 38-year-old Faruk Hossain, brothers, have been sentenced to death for the murder of a seven-year-old child in Baitul, Chapainawabganj on January 19, 2010. The child was murdered after the two families got into a dispute regarding land and money. The Hossain brothers attacked using crude bombs that left many injured, in addition to the child's death.
India: Ariz Khan has been sentenced to death for the murder of inspector Mohan Chand Sharma in 2008. Mohan was killed while investigating a series of five serial blasts in Delhi on September 13, 2008, that resulted in over 30 people killed and 100 injured. Khan was arrested, along with others, in a raid that resulted in Mohan's death.
A special court has sentenced a 21-year-old man to death for raping a 5-year-old girl in February 2021. The unnamed man was convicted of abducting the girl from a field near her house on February 19, 2021. Other children had seen the abduction and ran to inform the girl's parents, who then alerted the police. The girl was found injured and the man was captured a few hours later.
The Madras High Court has commuted the death sentence of Yasar Arafat, who was convicted of murdering a middle-aged woman, to life in prison. Yasar, after murdering the woman, dismembered her, and placed her body parts in two suitcases. The smell eventually gave away the crime. Yassar's sentence was commuted, as it was determined that his crime did not meet the standard of "worst of the worst" which is a requirement for the death penalty.
Iran: On Saturday, March 13, 2021, Maryam (Massoumeh) Karimi was executed by hanging at Rasht Central Prison. Maryam was convicted of murdering her husband and sentenced to qisas, retribution in kind. The execution was carried out after the next of kin, the couple's daughter, refused to forgive her mother, or accept diva, that is, blood money, which would have spared Maryam from execution. Maryam alleges that her husband was abusive and refused to grant a divorce.
On Sunday, March 14, 2021, 32-year-old Nasser Valizadeh was executed by hanging after being convicted of qisas, that is retribution in kind. Nasser is convicted of murdering another person, however Iran makes no distinction between premeditated murder, accidental murder, and self-defense.
Jordan: Six people have been sentenced to death by the State Security Court on Wednesday, March 17, 2021, after they were convicted of brutally assaulting a 16-year-old boy in Zarqa. Four other individuals received varying prison terms, with seven others were acquitted.
Myanmar-Burma: The State Administrative Council, the military governing body that seized control of the government earlier this year, has announced that anti-regime protesters could face the death penalty in townships that are under martial law. The State Administrative Council has expanded the areas which are under martial law since their takeover.
North Korea: On Thursday, March 11, 2021, three men and one women were publicly executed by firing squad in Pyongyang's Sadong District. All four, including a husband and wife, were convicted of putting South Korean movies, entertainment, and music programs on SD cards and distributing them. They were convicted as traitors to the nation. The couple's children have been sent to a concentration camp, while other family members have been exiled.
Saudi Arabia: Five people who have been convicted of being members of a terrorist cell affiliated with the Daesh terrorist group, have been given preliminary death sentences. The cell has been linked to terrorist activities, including the assassination of Brigadier General Kitab Al-Otaibi, investigations director of the Al-Quwaiiyah governorate, west of Riyadh in April 2016, and the bombings of three mosques which resulted in over 78 people being killed. The five men have not been identified by name.
Pakistan: Sajjad Masih Gill, a Seventh-day Adventist Christian, has been sentenced to death, He had previously been sentenced to life in prison after being convicted of sending text message disparaging the Prophet Muhammad in December 2011. His sentence was increased to death upon appeal. Supports of Sajjad have reported being harassed and threatened on the streets. Sajjad was convicted under the nation's controversial blasphemy laws.
United States of America: Prosecutors in Arkansas have announced they are seeking the death penalty for Jory Worthen, who is accused of murdering his ex-girlfriend, Alyssa Cannon, and her 4-year-old son Braydon Ponder, in 2019. After the murders, Jory fled and was on the run of 16 months before he was finally arrested in Burbank, California.
Prosecutors in North Carolina have announced that they will seek the death penalty against Jospeh Carroll, who is accused of beating to death 15-year-old Casey Johnson on January 20, 2021. At the time of the murder, Joseph was dating Casey's mother, Michelle Lee Johnson. Michelle is also facing charges.
On Tuesday, March 16, 2021, Johnny Mugia, a death row inmate in California, died while being treated for an illness at a medical facility. An autopsy is pending. Johnny was 64 years of age. He was sentenced to death for the murder of 73-year-old Alma Franklin, which occurred on April 12, 1994, in her home in Riverside, California. Johnny had entered her house with the intent of robbing it. Johnny was sentenced to death in 1997.
The Wyoming State Senate has rejected a proposal to repeal the death penalty in the state. This is not the first time a repeal has been presented before the Senate. Wyoming's last execution was in 1992. Similar repeal bills have failed several times in recent years.
On Tuesday, March 16, 2021, 21-year-old Robert Long opened fire on a series of massage parlours in Atlanta, Georgia, resulting in the deaths of eight people, six of whom were Asians. Robert has since been arrested and confessed to the crimes, saying that he committed his crime to remove sexual temptation, however prosecutors are considering hate crime charges. Robert could be sentenced to death under Georgia's law, however prosectors have not yet stated if they will seek the death penalty.
For more information regarding how your financial support can help, please click here.