International Death Penalty News 2021, Issue 13: Egypt, India, Iran, Pakistan, United States of America
March 26, 2021
IDPN 2021 Issue 13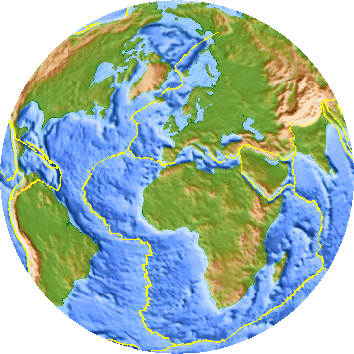 Egypt: In May of 2020, a 10-year-old girl went missing while she was outside playing. Her body was found a short time later, floating in a lake near their home. It was eventually determined that she was raped and murdered by her cousin, who was last seen on video with her. After initially denying the charges, he later confessed. He has now been sentenced to death.
India: A court has given death sentences to three males, Julfiqar, Dilshad and Isreal, for kidnapping, gang-raping, and murdering an underage female student, who was returning from a New Year party on January 2, 2018. The girl was riding back on a bicycle, when the men, riding in a car, grabbed her. After raping and murdering her, they dumped her body, where police discovered it two days later. The three men admitted their crime.
Iran: On Monday, March 8, 2021, Asef Taghinejad was executed by hanging at Tabriz Central Prison. Asef was convicted of murder and sentenced to qisas, that is, retribution in kind. There is no distinction in Iranian law between murder and manslaughter, whether involuntary or voluntary.
On Monday, March 15, 2021, four inmates, Ruhollah Javidi-Rad, Mohammad Sayadi Baghsangani, Mohammad Hosseini and Mohammad Vatandoust, were executed by hanging at Mashhad Central Prison. All were accused of raping a woman in the Sefid Sang Fariman region.
Pakistan: On Saturday, March 20, 2021, two men were sentenced to death for the gang rape of a French-Pakistan mother, in front of her children. The woman's vehicle had run out of fuel along side of the motorway, at night, when she was attacked. The two men have already announced that they plan to appeal their sentence. Rapes frequently go unpunished in the nation, as they are rarely reported or investigated. In recent years, legislation has been introduced in order to help rectify the ongoing problem.
On Monday, March 22, 2021, the Supreme Court converted the death sentence of Muhammad Anwar to life in prison. Muhammad has been in prison since 1993, when he was arrested for the murder of Israr Ahmed in March of that year. He was sentenced to death in 1998, however, Muhammad was a minor at the time of his crime. In 2001, the president allowed the Juvenile Justice System Ordinance 2000, which abolished capital punishment of juveniles, to be applied retroactively. Since then, Muhammad has twice filed for relief under the ordinance. It has now been granted.
United States of America: On Monday, March 22, 2021, Derrick Quintero, a death row inmate in Tennessee, died from apparent natural causes, although an autopsy will be performed. Derrick was 59 years of age. He was convicted and sentenced to death for the murders of Myrtle and Buford Vester. On June 16, 1988, Derrick and nine other prisoners escaped from Kentucky State Penitentiary. The Vesters were murdered a few days later and their car was stolen.
On Wednesday, March 24, 2021, Steven Cepec was scheduled to be executed by the state of Ohio. Some time prior to his execution date, Ohio removed Steven from their online execution schedule without comment. Fifty-two-year-old Steven is convicted of murdering 73-year-old Frank Munz on June 3, 2010, in Frank's home in Chatham Township.
The death sentence for 36-year-old Alton Alexander Nolan has been upheld by the Oklahoma Court of Criminal Appeals. Attorneys for Alton were arguing that he was mentally ill and incompetent, believing that he was doing the right thing because of his delusional misinterpretations of the Quran. The argument was rejected. Alton was convicted and sentenced to death for the beheading of 54-year-old Colleen Hufford, a co-worker at Vaughan Foods. Another co-workers was injured during the attack. Alton was upset after being suspended from his job due to making threatening statements to co-workers.
The Supreme Court of the United States has announced that it will consider reinstating the death sentence for Dzhokhar Tsarnaev, the man convicted of setting off bombs near the finish line of the Boston Marathon on April 15, 2013. Dzhokhar was initially sentenced to death, however it was overturned upon appeal, where a federal appeals court ruled that the trial judge did not do enough to ensure that the jury was unbiased. The appeal to the Supreme Court of the United States was originally sought by the Justice Department under President Donald Trump. However, as the new administration has been vocally anti-capital punishment, it is unsure how they will proceed with the case.
On Wednesday, March 24, 2021, Virginia Governor Ralph Northam signed a bill into law that abolishes the death penalty in the state. Virginia is the 23rd state to abolish the death penalty. Since its founding about 400 years ago, Virginia has carried out 1,390 execution, with 113 executions since the death penalty was reinstated in 1976. Only Texas has carried out more executions since 1976. Lawmakers have been trying to abolish capital punishment for years, and have only now succeeded that Democrats have control of government in the state. At the time the governor signed the bill into law, there were only two people on Virginia's death row, Anthony Juniper and Thomas Porter. Both will have their sentences commuted to life in prison, without the possibility of parole. Anthony was sentenced to death in 2004 after being convicted of murdering his ex-girlfriend, two of her children, and her brother. Thomas was sentenced to death in 2005, after being convicted of murdering a police officer.
For more information regarding how your financial support can help, please click here.