International Death Penalty News 2021, Issue 14: India, Iran, United States of America
April 2, 2021
IDPN 2021 Issue 14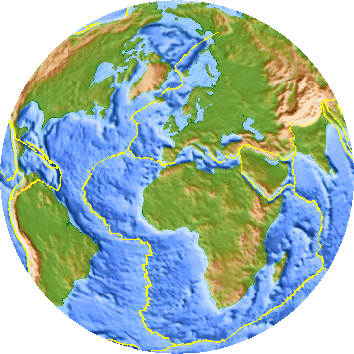 India: Four people have been sentenced to death in an honor-killing case in Madangundi area. On August 25, 2018, 20-year Soni Kumari was murdered by her parents, her aunt, and her uncle, after she said she wanted to marry a man from another caste. Soni was strangled to death. Her body was then set on fire in an attempt to destroy evidence. Police arrived before her body could be fully burned.
Iran: The 2020 report on the death penalty in Iran, by Iran Human Rights and Together Against the Death Penalty, showed that at least 267 people were executed in Iran in 2020. It is a slight decrease from the 280 executed in 2019. Only 91 execution were officially announced by state media. Most were executed for murder charges, while approximately 10 percent were executed on drug related charges. It is believed that, among those executed, at least 4 were juvenile offenders, and at least 9 were women.
On Sunday, March 14, 2021, Alireza Ghorbani was executed by hanging at Shiraz Central Prison. He was convicted of murder and sentenced to qisas, that is, retribution in kind.
United States of America: On Sunday, March 28, 2021, Joseph E. Duncan III, died while on federal death row in Terre Haute, Indiana. Joseph was 58 years of age. He was sentenced to death for the 2005 murders of Brenda Groene, her boyfriend Marke McKenzie, adn her 13-year-old son Slade in their home near Coeur d'Alene, Idaho. After murdering Brenda, Marke and Slade, Joseph kidnapped Brenda's other children, nine-year-old Dylan and eight-year-old Shasta. Both children were taken to Montana where they were assaulted and abused. Shasta was recovered when she was spotted at a restaurant. Dylan's remains were discovered a few days later at a campsite in Montana. He had been shot. Jospeh has also confessed to additional murders, although he has never been charged. Joseph had recently been diagnosed with an aggressive form of brain cancer and was not expected to live long.
On Tuesday, March 30, 2021, the California Supreme Court resentenced Jamelle Armstrong to life in prison. At his initial trial in 2004, Jamelle was sentenced to death for his part in the rape and murder of 43-year-old Penny Stigler, on December 29, 2008. In 2019, Jamelle's death sentence was overturned upon appeal, after he successfully argued that some prospective jurors were improperly excluded by the prosecution from serving on the jury, due to their views on the death penalty. The California Supreme Court has now resentenced him to death.
On Tuesday, March 30, 2021, federal murder charges were leveled against Shaun Bosse. Shaun had previously been sentenced to death in Oklahoma for the murder of 24-year-old Katrina Griffin and her two children, eight-year-old Christian Griffin, and six-year-old Chasity Hammer, on July 23, 2010, in Dibble, Oklahoma. Following a 2020 ruling by the Supreme Court of the United States, tribal boundaries in Oklahoma were reestablished. As part of the ruling, people previously convicted of crimes by the state of Oklahoma that are on the reestablished tribal land can appeal their sentences as their convictions are not valid. Shaun's crimes occurred on Chickasaw land, against Chickasaw people. He appealed his sentence and his death sentence was vacated. Federal prosecutors immediately filed identical federal charges. Oklahoma attorney general is asking the court to reconsider its decision, arguing that Shaun is not a tribal citizen and should therefore be eligible for state prosecution.
In 2015, nine members of Mother Emanuel AME Church in Charleston, South Carolina were murdered when Dylann Roof, a self-proclaimed white supremacist, opened fire. He was sentenced to death in 2017, after being convicted of a federal hate crime. Roof has begun his appeals and announced his intention of dragging out his case as long as possible, because he believes that white supremacists will take over the United States, pardon him, and make him governor of South Carolina. In addition to his federal death sentence, Roof was also given nine consecutive life sentences in South Carolina, after he pled guilty to state murder charges, ensuring that he will spend the rest of his life in prison.
In August 2015, Frazier Glenn Miller, Jr., was convicted on one count of capital murder, three counts of attempted murder, and assault and weapons charges. He has now filed an appeal arguing that he should not have been allowed to represent himself at his capital murder trial. Miller was convicted of driving to Kansas City, Kansas in April 2014, with the intention of killing Jews before he died, believing that he did not have long to live. Miller murdered 69-year-old William Corporon, and Williams' 14-year-old grandson Read Griffin Underwood, at the Jewish Community Center in Overland Park, Kansas. He also shot a third man at a nearby retirement center. All three were Christians.
A federal judge has ruled that evidence in the case of Texas death row inmate Ruben Gutierrez can be forensically tested. Gutierrez has asked the fingernail scrapings from the case be tested for DNA in an attempt to establish his innocence in the case and establish the identity of the true killer. Gutierrez was convicted of the murder of 85-year-old Escolastica Harrison on September 5, 1998, in her Brownsville, Texas mobile home.
For more information regarding how your financial support can help, please click here.