International Death Penalty News 2021, Issue 17: Iran, Iraq, United Arab Emirates, United States of America, Vietnam
April 23, 2021
IDPN 2021 Issue 17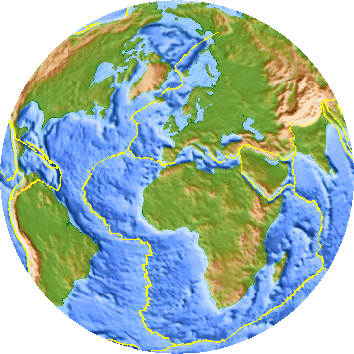 Iran: On Monday, April 12, 2021, 37-year-old Hossein Ramezani was executed by hanging at Qazvin Central Prison. Hossein was convicted of murdering another farmer over a watering dispute, and sentenced to qisas, that is, retribution in kind. In Iran, there are no legal distinctions made between murder and self defense.
On Tuesday, April 13, 2021, Sohrab Masgari was executed by hanging at Gonbad Kavous Prison. Sohrab was convicted of murder and sentenced to qisas, that is retribution in kind. Sohrab has been in prison for approximately four years and allegedly committed the murder for finical reasons.
Iraq: The Erbil Court of Appeals has upheld the death sentence of Diyar Majid, who is convicted of murdering his 23-year-old wife, Sewan Qadir, and her three children, aged five, two, and, one. Diyar set their house on fire in December 2018.
United Arab Emirates: On Wednesday, April 15, 2021, the Sharjah Court of Appeal reduced the death sentence of a 34-year-old Asian man to seven years in prison, after the man agreed to pay approximately $54,500 to the family of his victim. The man had previously been convicted of murdering his roommate. He also attempted to murder the victim's nephew, but was stopped by other roommates. Following the completion of his prison term, the man will be deported.
United States of America: On Tuesday, April 20, 2021, Ramiro Gonzales was scheduled to be executed by the state of Texas. His execution has been rescheduled to Wednesday, November 17, 2021. Ramiro is convicted of the murder of 19-year-old Bridget Townsend on January 15, 2001, in Bandera, Texas.
On Wednesday, April 21, 2021, Elwood Jones was scheduled to be executed in Ohio. His execution has been rescheduled to December 6, 2023. Elwood is convicted of the murder of 67-year-old Rhoda Nathan in the Embassy Suites Hotel in Blue Ash, Ohio.
On Wednesday, April 14, 2021, the Texas Court of Criminal Appeals overturned the death sentence of Raymond Riles, who was first sentenced to death 45 years ago, on December 11, 1975. Raymond was the longest serving death row inmate in the nation. The Texas Court of Criminal Appeals ruled that Raymond is entitled to a new sentencing hearing, as the trial court did not properly instruct the jury members regarding consideration of mitigating evidenced. At his trial, attorneys for Raymond presented an insanity defense, with testimony from psychiatrist and psychologists. Although sentenced to death, it was later ruled that Raymond was mentally incompetent, making him ineligible to be executed.
On Friday, April 16, 2021, 53-year-old Steven Crittenden, a death row inmate in California, confessed and pled guilty to the murder of 68-year-old Dr. William Chiapella and his wife, 67-year-old Katherine Chiapella, during a robbery at their residence on January 13, 1987. Steven was first convicted of the murders and sentenced to death on June 13, 1989. His sentence was later overturned when it was determined that the prosecutor had improperly excluded jurors on the basis of race. Now, as part of a plea deal that will see Steven removed from death row and prevent another trial, Steven has pled guilty to the murders and received a sentence of 63 years to life. Under current California law, Steven will be eligible for parole in 2035.
Prosecutors in Clark County, Nevada have requested an execution for death row inmate Zane Floyd. Interestingly, this request comes a day after the Nevada Assembly approved a bill that would abolish capital punishment in the state and commute all death sentences to life in prison. The bill is now headed to the Nevada Senate. Zane has completed all his appeals, making him eligible to have his sentence carried out. Attorneys fro Zane have already announced that they plan to seek a stay of execution. Zane is convicted of murdering four employees at an Albertsons in Las Vegas Nevada 22 years ago. The victims were 60-year-old Lucy Tarantino, 40-year-old Thomas Darnell, 40-year-old Chuck Leos, and 31-year-old Dennis "Troy" Sargent. A fifth employee was also shot, however he survived his injuries by playing dead. Zane's actions were caught clearly on video surveillance.
A bill has failed in the Montana Senate that would have allowed the state to resume executions by lethal injection. The bill, which would have revived the death penalty in the state by complying with a 2015 district court ruling, had previously passed in the House. The 2015 court ruling halted executions after Lewis and Clark County District Court Judge Jeffrey Sherlock ruled that the drug used by the state in executions, pentobarbital, was unlawful, because it took several minutes to work and, therefore, could not be considered an "ultra-fast" drug. There are currently two inmates on death row in the state, with the last execution being carried out in 1996.
Michael Dale Rimmer has had his death sentenced upheld by the Tennessee Supreme Court, who reviews all death penalty cases. Michael was first convicted and sentenced to death in 1998, for the murder of his ex-girlfriend, Ricci Lynn Ellsworth at a hotel in Shelby Country. Ricci disappeared on February 7, 1997, and her body was never found. However a bloody crime scene was discovered at the hotel where she worked that had her purse, wedding band, and vehicle. Ricci and Michael had a relationship several years prior, that ended with Michael being convicted of raping Ricci in 1989. While serving time, Michael threatened to kill Ricci. A man matching Michael's description was seen at the hotel that day and was observed putting something wrapped and heavy in the trunk of his car. Michael was later arrested driving a matching vehicle, with blood discovered in the car. Since his arrest, Michael has given details of the murder to another inmate, however he has refused to help the police locate Ricci's body. His initial conviction was overturned, however, he was again convicted and sentenced to death in 2016.
Two years ago, the Texas Department of Criminal Justice banned all clergy from the execution chamber, after death row inmate Patrick Murphy successfully argued that he was being religiously discriminated against because his Buddhist spiritual advisor was not allowed in the execution chamber with him. The complete ban on religious leaders from all faiths was criticized by dozens of faith leaders. Now, the Texas Department of Criminal Justice has changed their policy to permit approved spiritual advisors or agency chaplain inside the execution with the inmate during their final moments.
On February 27, 2021, John Oliver Snow died while on death row in Nevada. John was 78 years of age. His cause of death has not been reported. John was sentenced to death in May 1984, after being convicted of carrying out the contract murder of Harry Wham in Las Vegas in 1983. John was hired by Harry's wife to commit the murder. Others involved in arranging the murder received life prison terms.
On April 7, 2021, Nicholas Davis, a death row inmate in Oklahoma, died. His cause of death has not been reported. Nicholas was sentenced to death on September 11, 2007, for the January 2004 murder of 17-year-old Marcus Smith. He also attempted to kill two others: his former girlfriend Tia Green, and Tia's sister Cinetta Hooks.
Vietnam: On Tuesday, April 20, 2021, two individuals, 34-year-old Thai Ngoc Hoang, and 27-year-old Phan Van Tinh, were sentenced to death for transporting drugs. A third individuals, 26-year-old Nguyen Dinh Chinh was also convicted of transporting drugs, but was instead given a life sentence.
For more information regarding how your financial support can help, please click here.