International Death Penalty News 2021, Issue 20: Belarus, Egypt, India, North Korea, Sierra Leone, United States of America
May 14, 2021
IDPN 2021 Issue 20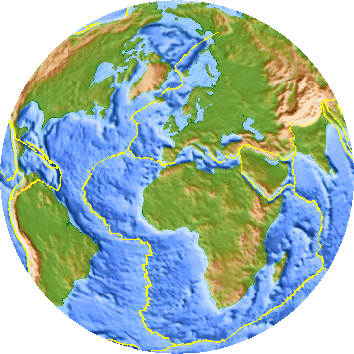 Belarus: An appeal by death row inmate Viktar Skrundzikhas been rejected by the Judicial Chamber on Criminal Case of the Supreme Court of Belarus, clearing the way for his execution. Viktar was convicted of murdering two elderly men and attempting to murder an 85-year-old woman. He was sentenced to death on March 6, 2020. With all his appeals completed, Viktar would need a pardon by President Aliaksandr Lukashenka in order to halt his execution.
Egypt: On Sunday, May 9, 2021, a defrocked monk, Isaiah, was executed by hanging at Wadi Natrun prison complex. Isaiah was convicted, along with another monk who has also been defrocked, Faltaous, of murdering Bishop Epiphanius, an abbot at St. Macarius Monastery north of Cairo in 2018. Faltaous received a life sentence.
India: A 52-year-old man has been sentenced to death for the rape of his teenage daughter and the murder of one of his wives. The wife had discovered the rape of the daughter, which had been ongoing for at least two years. It was determined that the man had been raping his daughter since she was 15 years of age. The wife had threatened the man with dire consequences if he did not stop, which prompted him to murder her in an isolated place.
North Korea: A South Korean newspaper has reported that North Korean leader Kim Jong Un ordered the execution of a choir conductor. The alleged execution was carried out by firing squad, with the conductor being shot 90 times. The conductor was part of the performance for Kim's birthday celebration and while Kim enjoyed the performance, the conductor was arrested shortly after making comments that he did not think the show was very good.
Sierra Leone: Kholie Tamba has been sentenced to death for the murder of Amara Koroma in September 2018, in Nyadehum Mabarbu in Luawa Chiefdom, Kailahun District. Executions are carried out by hanging, however there are debates about ending the practice in the nation. No executions have been carried out since 1998.
United States of America: Prosecutors in Kentucky have dropped capital charges against Efrain Diaz, Jr., and Justin Delone Smith, who are accused of murdering Jonathan Krueger, a student at the University of Kentucky, in 2015. Both men were arguing that they should not be eligible for capital punishment, as they were under the age of 21 at the time they committed the crime. Diaz was 20, while Smith was 18. In the 1989 Supreme Court case, Thompson v. Oklahoma, it was established that anyone under the age of 16 at the time of the crime could not be sentenced to death. Sixteen years later, the Supreme Court expanded the age to 18. Now, attorneys for Diaz and Smith are arguing that due to new neuroscience research, the age should be again expanded, this time to the age of 21, which would prevent prosecutors from seeking the death sentence against them. The case made its way to the Kentucky Supreme Court, who ruled on March 26, 2020, that the issue could not yet be decided because neither of the defendants had been convicted or sentenced to death. This case has prevented the case for Jonathan's murder from moving forward. Now, prosecutors have announced that they will no longer seek capital punishment against Diaz and Smith. Their trial is scheduled to begin on April 4, 2022, nearly seven years after Jonathan's murder.
On April 20, 2017, Ledell Lee was executed in Arkansas, despite continued insistence that he was innocent of the crime for which he was convicted. Lee, a black man, was convicted of the murder of 26-year-old Debra Resse, a white woman, in Jacksonville, Arkansas, in 1993. Now, four years after his execution, additional DNA testing has been completed on the murder weapon, revealing the presence of DNA that belongs to a man who is not Lee. This more advanced testing was unavailable at the time of Lee's initial trial. Lee's first murder trial resulted in a hung jury and the second jury announced their decision to convict one week after OJ Simpson was acquitted of the murder charges against him. Arkansas Governor Asa Hutchinson, has stated that the DNA evidence is "inconclusive." The new DNA profile has not generated a match, however, it will remain in the system. Additionally, throughout the years, some of the evidence against Lee has had its reliability called into question.
Prosecutors in California have announced that they will not be seeking the death penalty against 31-year-old Heather Maxine Barron and 35-year-old Kareem Ernesto Leiva, who are charged with torturing and murdering Heather's son, 10-year-old Anthony Avalos in Los Angerles on June 21, 2018. They are also accused of abusing two other children in the household. Prosecutors had previously announced that they would seek the death penalty against the couple, however, the newly elected District Attorney has barred prosecutors from seeking capital punishment.
Prosecutors in Georgia have announced that they will be seeking the death penalty against Gregory Parker for the rape, abuse, and murder of three-year-old Janiyah Brooks on May 18, 2019. Janiyah was abused prior to her death. Crystal Brooks, Janiya's mother, was also charged in connection with her daughter's death. Following a severe beating, Janiyah was placed on a ventilator in the hospital. She never recovered.
Twenty-two-year-old Robert Aaron Long is convicted of murdering four women in Fulton County, Georgia and four counts of murder in Cherokee County, Georgia. Prosecutor have now announced that they will be seeking the death penalty against Long. Long also has domestic terrorism charges against him. Prosectors allege that race played a role in the shootings, as most of the victims were of Asian descent, however Long stated that a sex addition drove him to commit the murders.
Twenty-five-year-old Tianna Robinson has been charged with murdering her 4-year-old daughter, Nahla Miller, earlier this year in Ohio. Prosecutors have announced that they intend to seek the death penalty if she is convicted. Nahla was beaten and abused before being taken to the hospital, where she eventually died on April 21, 2021. Ohio Governor Mike DeWine, in 2019, halted all executions in the state, in part due to the difficulty obtaining execution drugs.
For more information regarding how your financial support can help, please click here.