International Death Penalty News 2021, Issue 24: Egypt, Iran, Iraq, North Korea, Saudi Arabia, Tunisia, United States of America, Vietnam
June 11, 2021
IDPN 2021 Issue 24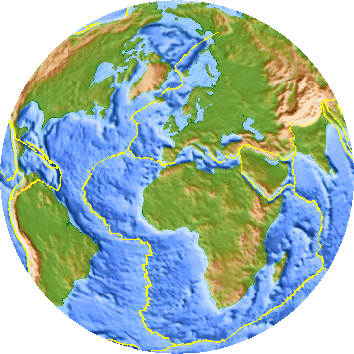 Egypt: A 42-year-old man has been sentenced to death by hanging for the rape of a mentally challenged 29-year-old female. The man was a neighbor of the woman, who initially had difficulties identifying her attacker. The woman was lured into the man's home, where she was attacked. The attack took place in August 2020.
Iran: On Sunday, May 30, 2021, a man, Yousef Pir-Ostovan was executed by hanging, along with his female cousin who was not named. They were executed at Qazvin Prison and had been convicted on drug related charges eight years ago.
On Sunday, June 6, 2021, Shahin Mirkhani was executed by hanging at Shirvan Prison. Shahin, who was around 40 years of age, was convicted and sentenced to death on drug related charges.
Iraq: On Tuesday, June 8, 2021, Hussein Nasir was sentenced to death for murdering a Kurdish family, Dara Rauf, his wife Aliya Rashid, and their daughter Sheelan Dara, on September 14, 2020. Nasir has allegedly confessed to the murder. Nasir allegedly killed the family after Rauf refused to lend him some money.
North Korea: New laws have been introduced in the hermit kingdom, which seeks to eradicate foreign influences. Part of the new law states that anyone caught with large amounts of media from South Korea, the United States or Japan now faces the death penalty. Those caught watching foreign media face prison camp for 15 years. Leader Kim Jong-Un also wants to crackdown on "unsavory, individualistic, anti-socialist behavior" by banning foreign speech, hairstyles and clothing common in other nations.
Saudi Arabia: On Tuesday, June 1, 2021, Mohammed bin Abdullah was executed by beheading. He was convicted of murdering his 10-year-old son in 2016. The motive behind the murder has never been revealed. Mohammed, who had previously spent time in prison for murdering his uncle, was separated from the boy's mother. The man allegedly also had plans to kill his daughter.
Tunisia: A Muslim man, Zied Ben Salem Gharbi, has been sentenced to death for the murder of Commandant Riadh Barrouta on November 1, 2017, in Bardo. Zied was also convicted of belonging to a terrorist organization, which resulted in a 10 year prison sentence. He was also sentenced to life in prison for the attempted murder of another police officer.
United States of America: Twenty-one-year-old John T. Earnest is accused to opening fire inside the Chabad of Poway Synagogue on April 27, 2019, in Poway, California. The shooting resulted in the death of one person, 60-year-old Lori Gilbert-Kaye, with three others being injured, including a rabbi. Earnest has agreed to a conditional plea agreement, which has been sent to the US Attorney General, Merrick Garland, who must decide if the federal government will accept the deal or pursue charges that could involve seeking the death penalty. Earnest is already facing the death penalty in California for charges related to the shooting.
Seventy-one-year-old Raymond Riles has spent over 45 years on death row in Texas, after he was convicted of murdering John Thomas Henry in 1974, at a Houston car lot. Raymond, the longest serving death row inmate, has now been declared mentally incompetency, making him ineligible for execution. As such, he has had his sentence commuted to life in prison. Raymond's death sentence was removed last year, after the Texas Court of Criminal Appeals ruled that jurors did not properly consider his history of mental illness, as it was not standard procedure at the time. Raymond was then ruled incompetence for a retrial due to mental illness, also making him ineligible to be executed. Raymond had at least one execution stayed due to concerns over his mental competency. As Raymond was sentenced under a law that did not include life in prison without the possibility of parole, Raymond was resentenced to life in prison and became immediately eligible for parole. The Texas Board of Pardons and Paroles will automatically conduct a parole review of the case. The family of the victim is opposed to Raymond being released on parole.
On Friday, June 4, 2021, 37-year-old Noah Espada was resentenced to life in prison in Texas. Noah was first convicted in 2005 and sentenced to death for the murders of Sandra Ramos and Luther "Luke" Scott. In early 2004, Noah was fired from his job at a downtown dance club in San Antonio, Texas, and set out to kill the manger of the club, Luke. In February of 2004, Noah followed Luke home, intending to break in and kill him. Instead, Noah broke into the wrong apartment and found Sandra. Determined not leave any witnesses, Noah duct taped a plastic bag over her head, killing her. A few days later, Noah broke into the right apartment and shot Luke in the back of the head, killing him. After being convicted of both murders, Noah was sentenced to death. His sentence was overturned after it was revealed that a jail guard had lied under oath during the penalty phase of the trial. Instead of having a new trial to determine his sentence, Noah agreed to a plea deal. In exchange for agreeing to plead guilty, Noah received "stacked" sentences of 20 years in prison and life in prison. He will be eligible for parole in 2055, at the age of 71, with credit for time already served.
Vietnam: On Monday, June 7, 2021, 19-year-old Pham Kim Phe has been sentenced to death by the People's Court in the south-central province of Phu Yen, for the rape and murder of a 13-year-old girl, who was identified by her initials only. Pham has also been given a seven-year prison sentence for the rape of a person under the age of 16. On June 17, 2020, Pham had offered to give the victim a ride home on his motorbike. Instead of taking her home, he pulled over and attacked her. The girl attempted to flee and call her sister for help, however Pham caught up with her, knocked her down, and took away her phone, but not before she was able to tell her sister she needed help. After murdering and raping the girl, Pham buried the body in sand, where it was found three days later.
For more information regarding how your financial support can help, please click here.