International Death Penalty News 2021, Issue 25: Belarus, Botswana, Egypt, India, Indonesia, Iraq, Saudi Arabia, Somalia, United States of America
June 18, 2021
IDPN 2021 Issue 25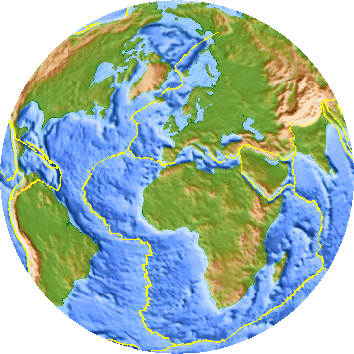 Belarus: Family of death row inmate Viktar Paulau believe that he has been executed, although no official announcement has been made. Staff at the prison that houses death row inmates have confirmed that Paulau is no longer at the facility and Paulau's sister has not received any letters from him in over six weeks. She also attempted to recently visit the prison and was not allowed. Paulau was convicted of murdering two elderly women on December 30, 2018, in the village of Prysushyna, Vitsebsk.
Botswana: On Friday, June 11, 2021, 34-year-old Phemelo Botogeleng was executed by hanging, according to the Botswana Prison Service. Botogeleng was convicted of murder and sentenced to death in 2019. He murdered his girlfriend Annah Simon and his son Atang Simon in 2011.
Egypt: The Court of Cassation has upheld the death sentence for 12 individuals who were involved in a 2013 protest. Included among the protesters were some leaders of the now outlawed Muslim Brotherhood. The Court of Cassation also overturned the death sentences of 31 other individuals. All were convicted in a mass trial in 2018, for those involved in the 2013 sit-in protest that resulted in the deaths of hundreds of people when security forces attempted to disperse the protesters. Hundreds of other jail sentences were also upheld.
India: Ten people, Khurshid Quraishi, his brother Abdullah Quraishi, Babli Miyan, Tausif Alam, Furchan Miyan, Ahmad Miyan, Anwar Quraishi, Guddu Miyan, Raju Khan and Shamsher Miyan, were sentenced to death for murdering a local businessman on December 6, 2018. The businessman, Imran Khan was shot, while his brother Akil Ahmad, was injured, along with another man. Imran was allegedly refusing to pay an extortion fee.
Indonesia: An Indian national could be sentenced to death for trafficking ecstasy. The unnamed man was arrested during a raid by police on a premises where a party was being held.
Iraq: On Monday, June 14, 2021, the Supreme Judicial Council handed down two death sentences to the Sharia Mufti of al-Qaeda in Salahddin province, a senior al-Qaeda religious leader. The man sentenced to death was not named, but has also been accused of working the Islamic State terrorist group.
Saudi Arabia: On Tuesday, June 15, 2021, 26-year-old Mustafa bin Hashim bin Isa al-Darwish was executed, likely by beheading. It is unclear if Mustafa was executed for crimes committed as a minor, as some human right groups have alleged. He was convicted of participating in an anti-government rebellion by Shiite minorities.
Somalia: A military court has sentenced 17 individuals to death on Sunday, June 13, 2021. All are suspected of being members of Al-Shabaab, a militant insurgency group. The men have also been accused of carrying out hundreds of killings, including government officers and private civilians.
United States of America: On Friday, June 18, 2021, Brad Sigmon was scheduled to be executed in the state of South Carolina. Sixty-three-year-old Brad is convicted of murdering David and Gladys Larke, in their home in 2002. Brad has been on death row in South Carolina for the last 18 years. His execution was stayed by the South Carolina Supreme Court.
On Wednesday, June 16, 2021, 54-year-old Aubrey Trail was sentenced to death for the murder of 24-year-old Sydney Loofe in Lincoln, Nebraska. Trail and his girlfriend, Bailey Boswell, had planned together to murder someone before they ever met Sydney on the dating app Tinder. They lured Sydney, a local cashier, to them. Trail initially claimed that Sydney died from erotic asphyxiation, however he later admitted to tying Sydney up when she freaked out after Trail told her about his lifestyle defrauding antique dealers and participating in group sexual experiences. Trail eventually admitted to repeatedly lying to authorities and claimed that he killed Sydney alone and that his girlfriend was not in the room at the time, nor was she aware of what he was doing. Trail worried Sydney would tell others what he had told her. After murdering Sydney, Trail dismembered her body and placed the pieces in garage bags that were left in ditches along a rural road. Trail is the 12th man on death row in the state.
On Wednesday, June 16, 2021, North Carolina Governor Roy Cooper grated a pardon to Charles Ray Finch, a former death row inmate. Charles was convicted over 40 years ago for the murder of Richard Holloman on February 13, 1976, during an attempt robbery. Charles was initially sentenced to death, however his death sentence was reduced to life in prison after the United States Supreme Court ruled that North Carolina's death penalty law was unconstitutional. When Charle's conviction was overturned in January 2019, after the 4th US Circuit Court of Appeals ruled that there were flaws in the police lineup that would likely have caused reasonable doubt among the jurors. Prosecutors chose not to retry Charles and he was released from prison in May of 2019. Now, Charles has been granted a pardon by the governor, who has stated that he believes Charles was "wrongly convicted."
On June 1, 2021, the Georgia Supreme Court rejected a constitutional challenge regarding intellectual disability and the death penalty by a vote of 8-1. The challenge came from Rodney Young, who was arguing that Georgia's law requiring a capital defendant to prove they are intellectually disabled beyond a reasonable doubt, is unconstitutional, as it creates an unacceptable risk that a person with an intellectual disability will be executed. Georgia's standard of establishing intellectually disability beyond a reasonable doubt is the highest in the nation. The Georgia Supreme Court did not agree with Rodney's argument.
Last year, a federal appeals court threw out the death sentence of the 2013 Boston Marathon bomber Dzhokhar Tsarnaev. Now, the Justice Department is urging the Supreme Court of the United States to reinstate Tsarnaev's sentence. Three people died in the bombing and a police officer was later killed during the search for the bombers. Over 200 others were injured in the bombing. The Supreme Court is expected to hear arguments in the case in their next term, which begins in October.
Twelve years ago, Michael Wayne Sherrill was convicted and sentenced to death for the 1984 rape and murder of 23-year-old Cynthia Dotson in North Carolina. Now, the 65-year-old Michael has been released from prison. Michael was arrested for Cynthia's rape and murder in 2005 and he was convicted and sentenced to death in 2009. Earlier this year, it was discovered that prosecutors failed to share several pieces of evidence with the defense, in violation of the law. Instead of retrying the case, the prosecution came to an agreement with Michael, in which Michael would plead guilty to several lesser charges and receive a new 20-year sentence. Michael was credited with time already served, which was more than his new sentence, and he was released from prison.
For more information regarding how your financial support can help, please click here.