International Death Penalty News 2021, Issue 29: Bangladesh, Botswana, China, Equatorial Guinea, Gambia, Iran, Jordan Kuwait, Malaysia, Pakistan, Somalia, United States of America, Yemen

July 16, 2021
IDPN 2021 Issue 29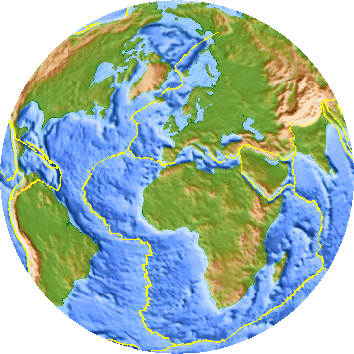 Bangladesh: On Tuesday, July 13, 2021, Shahid Rari had his death sentence commuted to life in prison by the Appellate Division of the Supreme Court. Shahid was initially convicted and sentenced to death for the murder of his son in Patuakhali in 2008.
On Thursday, July 15, 2021, 37-year-old Asaduzzaman Ponir alias Asad, was executed by hanging at Gazipur's Kashimpur Central Jail. Asaduzzaman was convicted of being a member of banned militant group, Jama'atul Mujahideen Bangladesh, who carried out a 2005 attack in Netrakona, in which eight people were killed and several others injured. Two others who had previously been executed were also convicted in the case.
Botswana: Thirty-eight-year-old Mooketsi Mothogo has been given four death sentences, after being convicted of murdering four people, Boemo Otukile,Kgakololo Ramontsho, Kgotso Ramontso and Tshepang Dikgang, by setting fire to the hut in which they were sleeping on December 13, 2015. Mothogo was also found guilty of attempting to murder, his 46-year-old ex-girlfriend, Segametsi Phillemon who was also sleeping in the hut. Mothogo was also convicted of arson.
China: On Thursday, July 15, 2021, a court in Harbin, Northeast China's Heilongjiang Province, announced that Chen Chenglong was sentenced to death for the murder of 42-year-old Zhang on February 3, 2021. Zhang had volunteered to work as a COVID-19 control person, who prevented people form leaving the community to avoid spreading the virus. When Zhang attempted to stop Chen, Chen attacked Zhang with a knife, stabbing him multiple times. In addition to the death sentence, Chen was also given a fine.
Equatorial Guinea: In July 2014, Equatorial Guinea joined the Communist of Portuguese Language Countries as a full member. As part of membership, each nation that joins is expected to fulfill several commitments, one of which requires the abolishment of capital punishment in the nation. Equatorial Guinea has yet to fulfill this commitment, however the ambassador to Lisbon has recently said that the country is working to achieve this commitment and believes the new criminal code, abolishing capital punishment, will be released "very soon." There has been an official moratorium on executions in the nation since joining.
Gambia: Yankuba Touray, an ally of ex-dictator Yahya Jammeh, has been sentenced to death for his part in the murder of a former finance minister Ousman Koro Ceesay. Jammeh seized power in Gambia in 1994, ruling until January 2017, when he fled after losing a presidential election. The new president, Adama Barrow, established a Truth, Reconciliation, and Reparations Commission in order to investigate abuses carried out by his predecessor.
Iran: On Monday, July 5, 2021, 21-year-old Mehdi was executed by hanging in Mashhad Central Prison. He was convicted of murdering a friend while drunk at a wedding on August 19, 2019. Mehdi was sentenced to qisas, that is retribution in kind.
On Monday, July 5, 2021, 45-year-old Ali P., was executed by hangin at Mashhad Central Prison. Ali was convicting of murdering his wife with an ax after the two returned home from a family court over a dispute. Ali was sentenced to qisas, that is, retribution in kind.
On Wednesday, July 7, 2021, Faizollah Ahmadzadeh was executed by hanging at Qom Central Prison. He was convicted on drug related charges.
On Saturday, July 10, 2021, Mehdi Ghanbari was executed by hanging at Rajai Shahr Prison. Mehdi was convicted of murder and sentenced to qisas, that is, retribution in kind.
On Sunday, July 11, 2021, Amir and Akbar Jalilifar were executed by hanging at Isfahan Central Prison. The two men were brothers. They were arrested four years ago for carrying drugs.
On Sunday, July 11, 2021, two men, Hassan Nemati and Mohammad Hassan Taheri, were executed by hangin at Shiraz central prison. They were convicted on separate murder charges and each sentenced to qisas, that is retribution in kind.
On Wednesday, July 14, 2021, Afshin Gheidar was executed by hanging at Rajai Shahr Prison. Afshin was convicted of murder and sentenced to qisas, that is, retribution in kind. There is no legal distinction in Iran between voluntary and involuntary murder or manslaughter. All crimes involving the death of another are classified as "premeditated murder."
Jordan: The Court of Cassation has upheld the death sentence of a man convicted of burning his Lebanese wife to death in August of 2020. After lighting her on fire, the man watched her burn before transporting the body to a different location to abandon it. The murder occurred following a family dispute. The man, a public bus driver, confessed what had happened to a relative, who then informed the police.
Kuwait: On July 6, 2021, an unnamed man was sentenced to after being convicted of kidnapping and murdering a 32-year-old Farah Hamzah Akbar, a mother of two, on April 20. The man was known to be stalking Farah and had previously been arrest following complaints, however he was released on bail. Farah's murder inspired protests and calls for harsher penalties for those convicted of violence against women.
Malaysia: Yahya Hussein Mohsen Abdulrab, a Yemeni national, has been spared from execution in Malaysia, due to "flagrantly incompetent" representation. Yahya was arrested and charged with trafficking 1.8kg of metnamphetamine. During his trial, he insisted that he was asked to carry a briefcase and was unaware that it contained drugs. After being convicted, Yahya appealed his convicted, successfully arguing that his lawyer was "flagrantly incompetent."
Sixty-six-year-old American, Gerald Wayne Mickelson, has been spared from execution. Gerald was initially convicted and sentenced to death for the murder of his ex-wife while they were staying at a hotel. Gerald's conviction was reduced from murder to culpable homicide not amounting to murder. Gerald will be released within a few weeks due to the reduction in his sentence. Gerald attempted to leave the room in which he and his ex-wife were staying, resulting in her attacking him. Gerald defended himself, ultimately resulting in her death.
Pakistan: On Thursday, July 15, 2021, Mujahid Ali was sentenced to death for murdering his wife and their 18-month-old daughter. Mujahid, who worked for the Ministry of Information and Broadcasting in Islamabad, admitted to the murders. He allegedly committed the murders in order to obtain another marriage.
Somalia: Twenty-eight-year-old Hussein Adan Ali has reportedly been executed in Jubaland state. He was convicted of raping his three-year-old stepdaughter after ingesting khat leaves, a mild stimulant.
United States of America: On May 4, 2021, Manuel Lopez, a death row inmate in Nevada died. An autopsy has now determined that he died from natural causes, specifically, atherosclerotic cardiovascular disease. Manuel was 62 years of age. He had been sentenced to death for the murder of his four-year-old step-daughter Jessica Cevallos. Jessica was tortured before she died.
On Tuesday, July 6, 2021, 46-year-old Sergio Dejuan Nelson was resentenced to life in prison, without the possibility of parole. On September 9, 1995, Sergio was sentenced to death in Los Angeles, California for the murders of 32-year-old Robin Shirley and 22-year-old Lee Thompson. Robin and Lee died while sitting in front of a store waiting for the shifts to begin during the early hours of October 2, 1993. Sergio worked with both, and Robin had recently received a promotion which Sergio also wanted. Sergio's first trial resulted in a deadlocked jury, and his second trial also nearly ended with a deadlocked jury, who recommend that Sergio be sentenced to death, after first reporting to the judge that they were unable to reach a decision between life without parole and the death penalty. The California Supreme Court ruled that Sergio's sentenced should be reduced to life in prison without the possibility of parole due to the interference with the jury decision in the penalty phase. The families of the deceased have spoken out in opposition to this decision.
On Tuesday, July 13, 2021, Brad Hunter Smith has been removed from death row in Arkansas after being resentenced to life in prison, without the possibility of parole. Brad was convicted of murdering 22-year-old Cherrish Allbright in Rison, Arkansas on December 3, 2015. Cherrish had stepped outside of her home to answer a phone call and never returned. She was lured into a field where she was shot with a crossbow and beaten with a baseball bat. Cherrish was pregnant at the time of her death, and claiming it was Brad's child. Brad was initially convicted and sentenced to death, however, the Arkansas Supreme Court has now ruled that Brad should be resentenced to death after Brad appealed his sentence, arguing that he had ineffective counsel because he lawyer dropped an objection to the prosecution using the victim's pregnancy as an aggravating circumstance, thereby justifying the death penalty. The Arkansas Supreme Court agreed with the appeal, removing Brad's death sentence. In order for Brad to be resentenced to death, he would have to face a new sentencing trial, however the prosecutors agreed to forgo another trial and instead have Brad sentenced to life in prison, without the possibility of parole.
Federal prosecutors have announced that they will no longer be seeking the death penalty against 35-year-old John Pearl Smith, II, who is facing federal charges for murdering two people in Wasilla, Alaska, in 2016. Smith is accused of murdering Ben Gross and Crystal Denardi during a robbery attempt. Smith has also been charged with federal drug trafficking and firearms crimes.
The Arizona Supreme Court has refused a plan that would have set execution dates for death row inmates Clarence Dixon and Frank Atwood. The state was requesting execution date for the two men because the drugs the state had on hand for executions will be expiring. In recent years, obtaining drugs for use in executions has become increasingly difficult, as many companies are prohibiting the use of their drugs in executions. Arizona obtained execution drugs earlier this year and wished to resume executions. However, the new scheduled plan for the executions would severely restrict the inmates ability to file appeals after the execution warrant was granted. Arizona has not carried out an execution since the 2014 execution of Joseph Wood, in which it took nearly two hours for Joseph to be pronounced dead.
Nearly 20 years ago, Scott Peterson was sentenced to death in California after being convicted of murdering his wife, Laci Peterson, and their unborn child, Connor, with whom Laci was eight-months pregnant, in 2002. His death sentence was later thrown out, and now, his murder conviction may also be thrown out. Attorneys for Scott are claiming that a juror lied about being the victim of a crime in order to gain a spot on the jury. Prior to serving on the jury, potential jury members were asked several questions that could reveal possible bias, including if they have ever been the victim of a crime or subject to a restraining order. Evidence has since come to light that one jury member's boyfriend had pled no contest to domestic violence against her while she was pregnant. Attorneys for Scott believe that she deliberately lied about several things during the jury questioning and that Scott's conviction should be thrown out.
Yemen: Five people have been sentenced to death by an Al Houthi court after being convicted of spying for Britain. A sixth individuals was given a jail term. Yemen is in the midst of a civil war, as in 2014, Houthi rebels unseated the internationally recognized government. Since then, they have seized parts of the country and government, including in the capital, Sana, where this trial and sentencing took place.
An Al Houthi court has ordered that Majdi Abdul Karim Al Mutawakkil be executed by crucifixion, and then his body publicly displayed. Majdi is convicted of assassinating an Al Houthi representative, Dr. Ahmed Sharaf Al Deen, at a National Dialogue conference in 2014.
For more information regarding how your financial support can help, please click here.