International Death Penalty News 2021, Issued 19: Belarus, Ghana, Pakistan, United States of America
May 7, 2021
IDPN 2021 Issue 19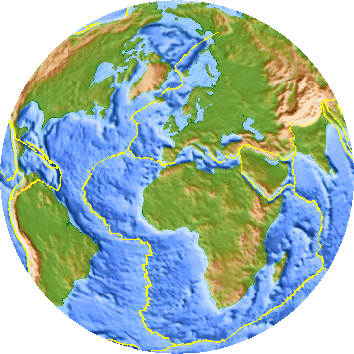 Belarus: Two brothers, 21-year-old Illya Kostseu and 19-year-old Stanislau Kostseu were convicted and sentenced to death in January 2020, after being found guilty of murdering their former school teacher and setting her house on fire. Now, the brothers have been pardoned by the president, although their families have not yet been notified. The brothers are believed to have been transferred off death row and to a regular prison. Belarus is the only country in Europe in which capital punishment is permissible.
Ghana: According to Amnesty International, a group opposed to capital punishment, no executions have been carried out in Ghana since 1993, however, since 2010, the nation has sentenced 136 inmates to death. In 2020, three people were sentenced to death, the least amount in the past decade. The majority of those sentenced to death are convicted of murder, and most are men.
Pakistan: On Thursday, April 29, 2021, the Islamabad High Court upheld the death sentence of Samiullah, who was convicted of murdering his pregnant wife. Samiullah was arguing that he should be acquitted, as he is a psychopath and of unsound mind. Samiullha has confessed to the crime. The court rejected Samiullha's request and argument, as, upon examination, experts ruled that Samiullha was mentally sound to stand trial.
United States of America: On Wednesday, April 21, 2021, a judge announced that he would recommend to the Texas Court of Criminal Appeals that death row inmate Clinton Young be given a new trial. At Clinton's initial trial, a prosecutor, Ralph Petty, was also secretly working as a paid law clerk for two judges who were presiding over the case. In his work as a law clerk, Ralph had access to confidential information that could have given him an unfair advantage. In addition, by working as a law clerk for the presiding judges, Clinton's right to an impartial and fair trial were violated.
On Thursday, April 30, 2021, the Oklahoma Court of Criminal Appeals has overturned the death sentences of two inmates, Benjamin Cole and James Ryder. Benjamin is convicted of murdering his nine-month-old daughter, while James is convicted of murdering 70-year-old Daisy Hallum in 1999. Both men had their convictions overturned due to a ruling by the Supreme Court of the United States, which found that hundreds of acres of land in the state are part of tribal land and that the state of Oklahoma lacks jurisdiction to try crimes committed on the reservation in which with the victims were tribal citizens. Both cases are now under federal jurisdiction and it is up to federal authorities to pursue the charges. The ruling by the Supreme Court has affected at least eight murder convictions in the state and could affected numerous others.
On Monday, May 3, 2021, Manuel Saucedo Lopez, a death row inmate in Nevada, died at High Desert State Prison. He was 62 years of age. Manuel was convicted in 1985, of the murder of Jessica Cevallos, his stepdaughter, whom he beat, burned with scalding water, and hung from a hook by her hair. Manuel's cause of death has not yet been reported.
On Monday, May 3, 2021, Sandi Dawn Nieves, an inmate in California, had her death sentence reversed. Sandi was sentenced to death over 20 years ago for the July 1998 murder of her four daughters, five-year-old Jaqlene Marie Folden, seven-year-old Kristl Dawn Folden, 11-year-old Rashel Hollie Nieves, and 12-year-old Nikolet Amber Nieves, by burning down the house in which they were sleeping. Sandi also intended to kill herself and her 14-year-old son, however, they survived the fire. Now, Sandi's death sentence has been overturned by the Supreme Court of California, due to misconduct by the trial court.
On Monday, May 3, 2021, Kansas death row inmate Frazier Glenn Miller, Jr., died at El Dorado Correctional Facility. He was 80 years of age. Glenn was sentenced to death in 2015, after being convicted of killing three people, 53-year-old Terri LaManno, 14-year-old Reat Underwood, and Reat's grandfather 69-year-old William Corporon outside a Jewish Community Center and the Village Shalom care center. Glenn, who represented himself at trial, confessed to the crime, saying his only regret was that he did not kill more people. He was specifically attempting to kill Jewish people. Glenn's cause of death will be determined by an autopsy, but it is thought that he died of natural causes.
On Tuesday, May 4, 2021, the Texas House of Representatives voted to eliminate the "law of parties." The law of parties holds that all conspirators are equally guilty of murder if taking part in the commission of a felony, even if they themselves did not kill, or did not intend to kill anyone. The bill, which was passed overwhelming, would also require the Texas Board of Pardons and Paroles to initiate efforts to commute the death sentences of anyone on death row who has been convicted and sentenced under the law of parties. A final vote is needed in the House before the bill can advance to the Texas Senate. At least six executions since 1976, have been of an inmate convicted under the law of parties, perhaps most famously, several members of the Texas 7, a group of seven inmates who escaped from prison and murdered 29-year-old Police Officer Aubrey Hawkins on Christmas Eve 2000.
On Wednesday, May 5, 2021, Charles Edward Crawford II, was found unresponsive in his cell on death row in California. He was declared dead a short time later. Charles was sentenced to death on June 7, 2002, after being convicted of murdering a 16-year-old San Jose girl and a man from Fremont.
On Wednesday, May 5, 2021, the South Carolina House of Representatives voted to permit adding the firing squad to the approved execution methods in the state. The bill, passed by a vote of 66-43, requires death row inmates to choose electrocution on the firing squad if lethal injection drugs are not available. The bill had previously been approved by the South Carolina Senate. Minor changes were made by the House, so the bill will require another vote in the Senate before being sent to the desk of Governor Henry McMaster, who had previously indicated his support of the bill and willingness to sign. South Carolin has not executed an inmate in 10 years. There are currently 37 inmates on death row, with three having completed all their appeals.
For more information regarding how your financial support can help, please click here.