International Death Penalty News 2020, Issue 31: Bahrain, Egypt, Iran, Malaysia, Morocco, Nigeria, Pakistan, Philippines, United States of America, Vietnam
July 31, 2020
IDPN 2020 Issue 31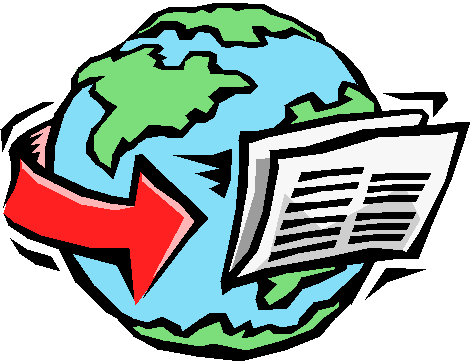 Bahrain: Over a dozen human rights groups have signed a petition, asking that the king commute the death sentences of Mohamed Ramadhan and Hussain Ali Moosa, along with 10 other men. The petition also asks that the death penalty be abolished. The letter to the king alleges that Mohamed and Hussain were denied a fair trail and were tortured and beaten into confessing. The Court of Cassation recently upheld the death sentences for the two men, who are convicted of killing an officer during the bombing of a police convoy in 2014. The two men are also known as pro-democracy activists. It is also alleged that the two men were prevented from meeting with a lawyer until after they had already been sentenced to death.
Egypt: On Monday, July 27, 2020, seven individuals were executed in a prison in Cairo. They were convicted of killing a police officer in the Suez Canal in Ismailia in November 2013. Human rights groups have condemned the execution of the men, arguing that they did not receive a fair trial and were tortured.
Iran: On Tuesday, July 14, 2020, 21-year-old Majid Choupani was executed by hanging at Qazvin Central Prison. He was convicted of murder and sentenced to qisas (retribution in kind). Majid claimed he struck a man who was intending to sexually assault him, accidentally killing the man. Majid eventually turned himself into the police. His execution has not been announced by state officials.
On Wednesday, July 22, 2020, Kamil Ghaderi-Aghdam was executed by hanging in Naghdeh Prison. His death has not been reported by local media or officials. Kamil was convicted of murder and sentenced to qisas (retribution in kind). Multiple requests were made to the family of victim, to spare Kamil from execution.
On Sunday, July 26, 2020, Ali Abdi and Amirhossein Ghahrian were executed by hanging at Urmia Central Prison, according to Iran Human Rights. Both men were convicted murder and sentenced to qisas (retribution in kind). Amirhossein is convicted of killing his wife during a domestic dispute. The details of Ali's crime have not been reported.
Five protesters, Mehdi Salehi Ghaleh Shahrokhi, Mohammad Bastami, Majid Nazari Kondari, Hadi Kiani and Abbas Mohammadi, have had their death sentences upheld by the Supreme Court. The men were convicted on charges including "baghy"(rebellion) through effective efforts and activities to advance the rioters' goals, "moharebeh" (waging war against God) through using firearms and intending to deprive the community of security and shooting at officials, "Ifsad-fil-arz" (corruption on earth) through disrupting public security and directing the rioters to disrupt public order and safety and disturbing public opinion, during protests in December 2017 and January 2018.
Malaysia: The death sentence for Chong Fook Fatt has been announced by High Court Judge Celestina Stuel Galid. Fook Fatt was convicted of killing a pepper businessman in 2016. The businessman, Ching Siew Kong, was shot in the head and killed on June 21, 2016, at Kampung Jugan in Bau.
Thirty-three-year-old Zaliman Zakariah has been sentenced to death for trafficking heroin and monoacetylmorphines. While initially given a 30-year prison sentence and 15 strokes of the rotan, the Court of Appeal has substituted the death penalty. Zaliman was arrested in 2016.
Morocco: Thursday, July 30, 2020, was Throne Day in the kingdom, and, in celebration, King Mohammed VI has granted royal pardons for 1,446 convicts, including commuting the death sentences of two death row inmates to life in prison. Over 300 prisoners received pardons for the remainders of their prison terms, while nearly 1,000 prisoners had their prison terms reduced. Two inmates sentenced to life in prison have had their sentences commuted to fixed prison terms.
Pakistan: A group of independent United Nations human rights experts have demanded that Nigerian authorities immediately release two men who have been arrested and charged with blasphemy. The two men have been in prison for the last two months. If convicted, the men could be sentenced to death.
Fifty-year-old Saidu Abdullahi has been sentenced to death by hanging for the murder of his newborn baby boy, which occurred on March 9, 2013. Saidu confessed to strangling the child to death, but has asked that his life be spared.
Pakistan: Two brothers, Sikandar Hayat and Jamshed Ali have had their death sentences overturned by the Supreme Court on account of the "right to expectancy of life." The brothers have spent the last 27 years of their lives in prison. Their sentences were commuted to life in prison, and prisoners with life sentences are usually released after 15 years. Therefore the brothers will be released forthwith. In announcing the decision, the court wrote that, "It noted that the right of expectancy of life is a right of a convict sentenced to death, who while consciously pursuing his judicial remedies provided under the law has remained incarcerated for a period equal or more than that prescribed for life sentence."
Tahir Ahmed Naseem was arrested in 2018 on blasphemy charges after he allegedly claimed he was a prophet. Tahir is a member of the Ahmedi sect, which has been officially declared non-Muslim in the nation and whose members face persecution. Tahir has now been killed while in a courtroom. The suspect has been arrested. Blasphemy can carry a death sentence, however no executions have been carried out for this charge. It has been alleged that allegations of blasphemy have been used to settle personal disputes and the justice system has had difficulties handling such charges, due to the sensitive and offensive nature of the crime. Families, friends, and lawyers for those accused of blasphemy often received death threats and sometimes must flee the country for safety.
Philippines: President Rodrigo Duterte has renewed his calls for capital punishment to be reinstated in the nation, specifying that executions should be carried out by lethal injection. Since taking power in 2016, President Duterte has waged a war against drugs, and has insisted that executions will help lower crime rates. There are many who oppose reinstated capital punishment, fearing minorities and the poor will be most adversely affected.
United States of America: On Tuesday, July 28, 2020, Leeton Thomas was scheduled to be executed in Pennsylvania. His execution was stayed by the US District Court for Eastern Pennsylvania, as he has not yet completed all of his appeals. Leeton is convicted of murdering 44-year-old Lisa Scheetz, and her daughter, 16-year-old Hailey, on June 11, 2015, in Lancaster County, Pennsylvania.
Dzhokhar Tsarnaev, a/k/a the Boston Marathon Bomber, has had his death sentence vacated by a 3-judge panel of a Federal appeals court. The sentence was vacated over concerns that the judge did not properly vet members of jury for possible bias in the case, which had widespread, pretrial publicity. Tsarnaev was sentenced to death in 2015 for the 2013 bombing that resulted in three deaths and injuries to over 260 others. He will received a new penalty trial, which could result in him being sentenced to death again.
Prosecutors in Utah have announced their intent to seek the death penalty against 46-year-old Jonathan Llana, who is accused of murdering 50-year-old Dennis Gwyther in May 2019. Dennis, a well-known gay rights activist, was commuting to his job in Boise, Idaho at the time he was shot and killed. A passenger in his vehicle was also injured. The last time a person was sentenced to death in the state of Utah was in 2008.
Johnny Avila, Jr., has died while on death row in California. He was 62 years of age. Johnny was pronounced dead on Sunday, July 26, 2020, at a hospital outside the prison. Although an exact cause of death has not yet been determined, it is thought that he died from complications related to COVID-19. Johnny was convicted and sentenced to death for the August 1, 1991, murders of Dorothy Medina and Arlene Sanchez.
Vietnam: On Monday, July 27, 2020, 39-year-old Van Kinh Duong, 52-year-old Nguyen Duc Ky Nam, 33-year-old Le Van Mang, 37-year-old Pham Bao Quan, and 32-year-old Le Huong Giang, were sentenced to death after being found guilty of "illegal production of narcotics." Four others in the case, Nguyen Thu Huyen, Nguyen Ba Thanh, Pham Thi Thu Huyen and Nguyen Dac Huy, received life sentences. This is not the first time Duong has been arrest on drug related charges and he had previously broken out of prison.
For more information regarding how your financial support can help, please click here.