International Death Penalty News 2020, Issue 34: Iran, Nigeria, Singapore, Somalia, Thailand, United States of America, Yemen
August 21, 2020
IDPN 2020 Issue 34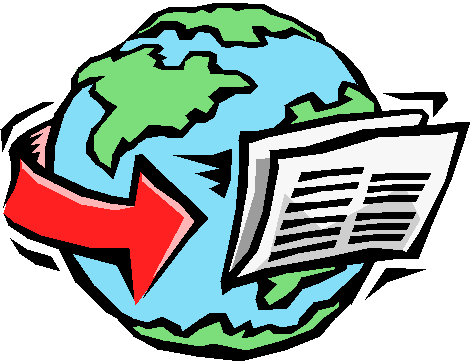 Iran: Mojtaba Tutnchi was executed by hanging on Wednesday, August 12, 2020, at the Yazd Central Prison. Mojtaba was sentenced to qisas, that is retribution in kind, for killing a friend of his brother-in-law. Mojtaba insisted that someone else was responsible for the person's death, however, the family of the victim insisted that it was Mojtaba and that he be held responsible. Mojtaba's execution has not been reported by official government media.
On Saturday, August 15, 2020, a male prisoner, identified as 36-year-old Hadi A., was executed by hanging at Mashhad Central Prison. Hadi was accused of killing his brother-in-law in Mashhad in 2018, after he was divorced by his wife. Hadi was sentenced to retribution in kind.
On Monday, August 17, 2020, 32-year-old Arsalan Yasini was executed by hanging at Urmia Central Prison. He was convicted of murder and sentenced to qisas, that is retribution in-kind. Arsalan was arrested in 2011 and was convicted of murdering his grandparents.
On Tuesday, August 18, 2020, Ahmad Mehravar was executed by hanging in Zanjan Central Prison. He was convicted in 2016 on drug related charges. His execution has not been announced by officials or domestic media.
A prisoner, identified as "Ahad" has been executed in Yasuj Central Prison. The date of his execution has not been announced. Ahad was convicted of robbing a gold jewelry shop on January 20, 2018, which resulted in the death of the goldsmith. Three others were also involved in the crime. They were executed on January 13, 2019, in Haft Tip Square in Yasuj.
Nigeria: Sixty-year-old Mati Abdu has been sentenced to death by stoning for the rape of a 12-year-old girl in 2019. The rape occurred in Faros Village. Mati was convicted by an upper Shariah Court sitting at Kofar Kudu. Mati has confessed to the crime.
Singapore: A. Gobi and K. Datchinamurthy, who are both Malaysian nationals, have had their requests to stay their pending executions denied. They argued that, "brutal and unlawful methods" are used in executions in the nation. The argument and appeal was denied. Both men have been convicted on drug related offenses and sentenced to death.
Somalia: On Tuesday, August 18, 2020, two soldiers were executed after they were convicted of raping a 10-year-old boy, who later died from bleeding. The crime occurred in July in a town in southwestern Somalia.
Thailand: Wai Phyo and Zaw Lin, migrant workers from Myanmar, were sentenced to death in 2015, after being convicted of murdering 24-year-old David Miller, and murdering and raping 23-year-old Hannah Witheridge. David and Hannah were British nationals who were backpacking in Thailand at the time of their deaths on the island of Koh Tao in 2014. Wai and Zaw most recently had their death sentences upheld in 2019. Now, Wai and Zaw have had their sentences commuted to life in prison by King Maha Vajiralongkorn as part of his birthday celebration. According to the men's lawyer, the men could be released in 12 years and 6 months.
Artur Segarra, a Spanish national, will receive commutation of his death sentence, according to the Department of Corrections of Thailand. Artur will be resentenced to life in prison, with the possibility of being extradited back to Spain in the future. He must, however, first serve eight years in a Thai prison. Artur's commutation comes in the form of a royal pardon, one of several given during the 68th birthday celebration of King Maha Vajiralongkorn. Artur was sentenced to death for the kidnapping, robbery, and premeditated murder of Bernat during a fight between the two.
United States of America: Attorney General William Barr has given his word that two British nationals, Alexander Coty and Al Shafei Al Sheikh, who joined the terrorist organization ISIS, will not face capital punishment if they are tried in the United States. Coty and Al Sheikh, who have since been stripped of their British citizenship, joined an ISIS kidnapping group known as the "Beatles" and carried out several video-taped beheadings for ISIS, including that of American journalist Jame Foley. Barr reached this agreement in order to obtain evidence against the men, who are being held by US forces in Iraq.
In the last three federal executions, state police in Indiana have blocked off the road leading to prison, preventing protesters from gathering near federal penitentiary in Terre Haute, Indiana, where federal executions are carried out. Protesters against the death penalty argued that this was a violation of their first amendment rights. Following the filing of a lawsuit, the Indiana State Police, who claimed the roads were blocked off as a safety measure, has agreed that they will not block off the roads during future executions. Protesters were permitted to enter the prison grounds to protest, however, protesters claim the protest location was too far from the execution chamber, lacked an protection for the weather, and that protesters could be stranded for an unknown amount of time with no way out except for official escort.
Pete Ricketts, Governor of Nebraska, has vetoed a bill that would have prohibited prison officials from blocking the view of execution witnesses before the inmate is pronounced dead. The bill came as a response to the 2018 execution of Carey Moore, in which the blinds were closed for 14 minutes during the execution, before Carey was finally pronounced dead. Supports claim the bill is necessary to prevent prison officials from hiding if something goes wrong during the execution. Opponents of the bill claim the curtains are only pulled in out of respect for the inmate in order to determine if he is deceased.
On Friday, August 15, 2020, the North Carolina Supreme Court vacated the death sentence of Marcus Reymond Robinson. Robinson had been sentenced to death for the 1991 murder and robbery of 17-year-old Erik Tornblom in Fayetteville, North Carolina. In 2012, Robinson became the first person to successful use the 2009 Racial Justice Act to be removed from death row. The Racial Justice Act allowed for death row inmates to ask the courts to review if racial bias in the criminal justice system influence their trials or the decision of the jury. Four death row inmates were removed from death row due to the act, before it was repealed in 2013. The four remained off death row until 2015, when the North Carolina Supreme Court ruled in 2015, that errors were made at the Racial Justice Act hearings in 2011 and 2012, and the cases needed to be redone, resulting in the four men being returned to death row. A lower court judge ruled that the men could no longer use the Racial Justice Act because it had been repealed, however that ruling has since been overturned. The majority opinion argued that resentencing the men to death constituted double jeopardy, as court precedent says that once a death penalty has been removed, it cannot be placed back on the inmate. Robinson has once again been removed from death row and sentenced to life in prison, without the possibility of parole.
Mark Brnovich, Attorney General in Arizona, has notified Governor Doug Ducey that a drug supplier for executions has been located. There are over 100 people on death row in Arizona, with at least 20 who have exhausted all their appeals. The last execution in Arizona occurred in 2014, was that of Jospeh Wood, who took over two hours to die. Since the resumption of federal execution Brnovich has been seeking out a drug supplier so that the state could also resume executions.
On July 29, 2020, death row inmate Dean Eric Dunlap died at an outside hospital in California. He was 61 years of age. His cause of death is currently under review, however the California Department of Corrections has refrained from speculating that his death may be related to COVID-19, unlike with several other prisoners who have recently died. Dunlap was convicted and sentenced to death for the kidnapping, rape, and murder of 9-year-old Sandra Astorga in 1992. Dunlap was connected to the crime in 1999, after he provided DNA in an attempt to attain parole in another sexual assault case.
Yemen: A court has upheld the death sentence of Indian national, Nimishapriya from Kerala, for the murder Yemeni national Talal Abdu Mahdi in 2014. After murdering Talal, Nimishapriya chopped his body into pieces, stuffed them in sacks and dumped them in a water tank. The body parts were discovered after residents complained of a foul odor coming from the tank. Nimishapriya was sentenced to death in 2018. In her defense, Nimishapriya alleged that Talal, with whom she had started a clinic, forged a marriage certificate for them, defrauded her, sexually assaulted her, threaten to physically assault her, and had seized her passports, preventing her from leaving him.
For more information regarding how your financial support can help, please click here.