International Death Penalty News 2020, Issue 36: China, Iran, Saudi Arabia, Singapore, Thailand, United States of America
September 4, 2020
IDPN 2020 Issue 36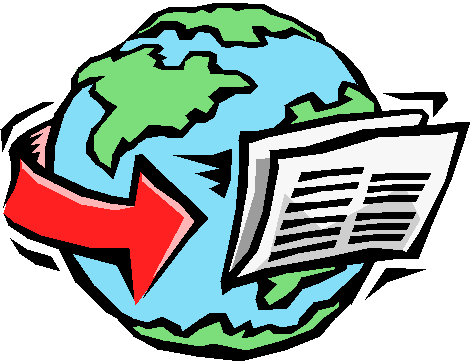 China: As several Canadian nationals are residing on death row in China, Canadian officials have asked that two high-profile Canadian detainees be released and several Canadian death row inmates be granted clemency. Diplomatic relations between the two countries is currently strained, with China claiming the problem began when Canada detained a Chinese citizen at the request of the United States. Canada claims that China has retaliated by arresting Canadian nationals. The relationship between the two nations has further deteriorated due to China's actions in Hong Kong.
Iran: Three brothers, 27-year-old National wrestling champion Navid Afkari, 35-year-old Vahid Afkari, and 29-year-old Habib Afkari, have all been sentenced after they were convicted of multiple crimes including being members in a opposition group, encouraging people to revolt, and Moharebeh (waging war against God). Navid was given two death sentences, a prison term, and 74 lashes. Vahid was given 54.5 years in prison and 74 lashes, while Habib was given 3 months in prison and 74 lashes.
Saudi Arabia: In April of this year, King Salman issued a royal decrees that the death penalty would no longer be imposed on individuals who committed crimes while they were minors. The decrees also stated that those who have already been sentenced to death, but were minors at the time of their crimes should no longer have their death sentences applied. Further, minors who have already served 10 or more years of their sentence should have their cases reviewed for release from prison. Now, three individuals who committed crimes while they were minors are having their death sentences reviewed. Ali al-Nimr, Dawoud al-Marhoon and Abdullah al-Zaher, were all sentenced to death in 2016 on terrorism charges. None of the three were yet 18 years of age.
According to Reprieve, a human rights group, nearly 40 percent of the approximate 800 executions carried out in the last five years were for drug related offenses. Now, Saudi officials are considering ending capital punishment for drug related crimes. Ending capital punishment for drug related offenses could, partially, be aimed at reducing international outrage over the kingdom's human right record.
Singapore: Thirty-seven-year-old Punithan Genasan has been sentenced to death in a trial that was carried out over video-conference. Genasan, a Malaysian national, was sentenced to death for recruiting two drug couriers to deliver heroin in 2011. Human rights groups have opposed Genasan's sentencing, arguing that having his trial by video conference is inhumane. Human right groups also call the death penalty inhumane.
Twenty-four-year-old Chinese national Cui Huan has been charged with the murder of his wife, 26-year-old Liang Xueqiu on August 28, 2020. If convicted, Huan could be sentenced to death or given a life sentence with caning.
Thailand: Thirty-eight-year-old Prasittichai "Golf" Khaokaew has been sentenced to death for the murder of three people, and the attempted murder of a fourth person. In January 2020, Khaokaew entered a jewelry shop in Lop Buri, where he shot and killed a female employee and a two-year-old boy. He then shot and injured another person before stealing jewelry and fleeing the shop. While fleeing, he shot and killed a mall security guard. Khaokaew claimed that he was "bored" and shot the child by accident. Further investigation revealed that Khaokaew had significant gambling debts. In addition to the sentenced to death, Khaokaew has been ordered to pay a fine and restitution to the families of the those he murdered and to the person he injured.
United States of America: Fifty-five-year-old Robert Earl DuBoise has been cleared of the crime for which he was imprisoned, briefly on death row, in Florida for the last 37 years. Robert was convicted of the 1983 murder of 19-year-old Barbara Grams in Tampa. A jury sentenced him to life in prison, however a judge overruled the jury and gave Robert a death sentence. Upon appeal, Robert's sentence was reduced to life in prison. Now, DNA evidence, initially thought to be missing in the case, has been found, tested, and is not a match for Robert. Robert has since been released from prison.
Lawmakers in California are considering a measure which would expand protections for intellectually disabled people who are facing capital punishment. The new measure would prevent capital punishment from being sought against those who have been determined by health experts to have evidence of an intellectual disability that began during the time in their life when their brain was developing. The current law prevents intellectually disabled inmates being sentenced to death if mental impairment was evidence before they were 18 years of age. The new law would remove the age threshold, in addition to preventing adjustments being made to testing results due to race ethnicity, national origin, or socioeconomic status.
Bill Douglas Gates, a death row inmate in Texas, has died while awaiting execution. He was 70 years of age. His cause of death has been determined as cardiac arrest. Bill was convicted and sentenced to death in February, 2001, for the sexual assault of 41-year-old Elfreda Gans on December 12, 1999, in Houston, Texas.
For more information regarding how your financial support can help, please click here.