International Death Penalty News 2020, Issue 39: Egypt, Indonesia, Iran, Kazakhstan, Malaysia, United States of America
September 25, 2020
IDPN 2020 Issue 39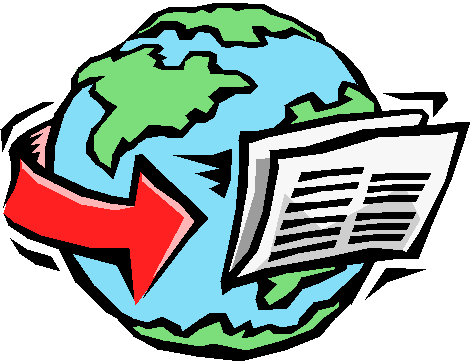 Egypt: Four Islamic militants on death row in a prison in Cairo were killed when they attempted to escape. Three Egyptian policemen were also killed in the escape attempt. Three of the escaped prisoners were convicted in 2018 of joining a militant group that carried out a series of attacks between August 2013 and May 2014, that killed at least 10 policemen. The fourth prisoner was convicted of killing a Christian doctor in 2018.
Indonesia: The Medan High Court in North Sumatra has sentenced two men to death after they were found guilty of assassinating Judge Jamaluddin on November 29, 2019. The two men, identified as Jefri Pratama and Reza Fahlevi, were initially given lesser sentences by the Medan District Court, however the Medan High Court found the crime was a "sadistic and inhuman act" deserving of capital punishment. The two men were allegedly hired to kill the judge by the judge's wife, who had discovered that her husband was having an affair with another woman. The judge's wife, Zuraida Hanum, has also been sentenced to death.
A Chinese drug trafficker, 37-year-old Cai Changpan, was sentenced to death after being convicted of smuggling methamphetamine. Now, he has escaped from prison through the sewage system, which he accessed by digging a hole in his cell. Cai's cellmate claims that he has been planning the escape for months and timed his escape with the changing of the guards. This is not the first time Cai has escaped from prison.
Iran: On Wednesday, September 16, 2020, Elias Bakhtiari was executed by hanging in Yazd Central Prison. Elias, a Kashan native, was convicted and sentenced to death on drug related charges. This was not his first time being arrested. Elias had previously spent seven years behind bars.
On Wednesday, September 17, 2020, Javad Kakha was executed by hanging at Arak Central Prison. Javad was sentenced to qisas, that is retribution in kind, for the murder of another man, who had persisted in "disturbing the honor" of [Javad's] wife and insisted upon exchanging numbers with her. After ensuring his wife was safe, Javad returned to talk the man, who pulled out a knife. The two men fight, fall, and the knife went in to the victim's body. He later died from his injury. There is no distinction for murder charges in Iran, and everyone charged with murder is charged with "premeditated murder."
On Sunday, September 20, 2020, 24-year-old Movid Savari is believed to have been executed by hanging in Sepidar Prison in Ahvaz. Movid was sentenced to qisas (retribution in kind) for the murder of another person. Human rights groups are alleging that Movid was a juvenile when he committed the crime, which should have made him ineligible for execution. Official state media has not reported the execution.
Kazakhstan: The nation's permanent representative to the United Nations has singed the Second Option Protocol to the International Covenant on Civil and Political Rights. By signing the protocol, Kazakhstan abolishes capital punishment, noting that it supports the goal of a fundamental right to life and human dignity. Previously, in 2003, the president of Kazakhstan issued a moratorium on capital punishment.
Malaysia: Judicial Commissioner Datuk Ahmad Shahrir Mohd Salleh, of the High Court, has sentenced to death homemaker 36-year-old T. Gayathry and her boyfriend, 30-year-old R. Saravanan. They are convicted of murdering Gayathry's five-year-old son, S. Kaciarasan in September 2014. Executions are traditionally carried out by hanging.
United States of America: On Tuesday, September 22, 2020, William LeCroy was executed by the federal government. Fifty-year-old William was executed for the carjacking, rape, and murder of 30-year-old Joann Tiesler in Gilmer County, Georgia, in 2001.
On Thursday, September 24, 2020, Christopher Vialva was executed by the federal government. He was 40 years of age. Christopher was executed for his part in the carjacking and double murder of Todd and Stacie Bagley on June 20, 1999, in Killeen, Texas.
Juan Lizcano has had his death sentence reduced to life in prison, without the possibility of parole. Forty-three-year-old Juan was convicted and sentenced to death for the fatal shooting of 28-year-old Dallas police officer Brian Jackson during a domestic disturbance call in 2005, in Dallas, Texas. His death sentence has been reduced by the Texas Court of Criminal Appeals, after finding that Juan was intellectually disabled and, therefore, ineligible to be executed. The Texas Court of Criminal Appeals, had previously rejected Juan's claim of intellectual disability, however, after a 2017 Supreme Court ruling forced Texas to change the method used to determine intellectual disability, the Texas Court of Criminal Appeals reconsidered their initial decision and decided to reduce Juan's sentence. Evidence presented for Juan being intellectually disabled included that Juan struggled in school and fell behind, struggled to complete chores, was unable to express himself well, struggles to communicate and make eye contact, and has trouble completing landscape work.
Shelby County Judge Paula Skahan has ruled that evidence in the case of 53-year-old Pervis Payne must be tested for DNA. Pervis is scheduled to be executed in Tennessee In December of 2020. He is convicted of stabbing to death Charisse Christopher and her two-year-old daughter in 1987, although he has maintained his innocence. The evidence is to be sent to a California laboratory to have expedited testing, at no cost to the state. The evidence has never been tested, as such testing was unavailable at the time of his trial. Pervis has also asked a federal judge to postpone his execution, arguing that he in ineligible for the death penalty due to an intellectual disability.
Prosecutors in Oklahoma have announced their intent to seek the death penalty for 33-year-old David Anthony Ware. David is accused of shooting and killing Tulsa Police Sergeant Craig Johnson. He has also been charged with shooting Officer Aurash Zarkeshan and possession of a controlled substance with intent to distribute. Police have turned over dash cam footage that shows the shooting, which occurred during a traffic stop where David refused to obey a multitude of commands from the police officers.
Evidence against Shafee El Sheikh and Alexanda Kotey has been given to US prosecutors by British authorities, after the US agreed not to seek the death penalty for the two men. Kotey and El Sheikh, both raise in London, left to join the Islamic State in Syria, where they became part of a four-man team known as "the Beatles" due to their British accents. After joining the Islamic State terrorist group, both men had their British citizenship revoked, however British authorities refused to turn over evidence in the case due to their opposition to capital punishment. Only now that the US authorities have agreed not to seek capital punishment, was the evidence turned over.
Jeffrey R. Williams has died while on death row in Oregon. He was 59 years of age and has been on death row for the last 31 years. Jeffrey was convicted and sentenced to death for the murder of two German tourists, 24-year-old Una Tuxen and 22-year-old Katrin Reith, on September 1, 1988, in Bandon, Oregon. Jeffrey's co-defendant, David Simonsen, remains on death row. Jeffrey's cause of death has not been reported, although he was in the infirmary on end-of-life care at the time of his death.
Fifty-year-old Gilmar Guevara has had his death sentence reduced to life in prison by the Texas Court of Criminal Appeals. Gilmar, originally from El Salvador, was convicted in the murders of 48-year-old Tae Youk, of South Korea, and 21-year-old Gerardo Yaxon, of Guatemala, during the attempted robbery of a Houston convenience store in June of 2000. His sentence has been reduced due to a 2017 Supreme Court ruling that forced Texas to change the method used to determine intellectual disability. Under the new standards, Gilmar was found ineligible to be executed.
On September 16, 2020, 42-year-old Christopher Dewayne Revis, a death row inmate in Alabama, had his death sentence reduced to life in prison, with the possibility of parole. Christopher was convicted and initially sentenced to death for the 2004 murder of his neighbor Jerry Stidham during a robbery. Christopher has received jail credit for his time served, but is not yet eligible for parole. Christopher's brother, Jason Revis, and uncle, Eddie Revis, were also both convicted in the crime. Jason was given a life sentence, while Eddie died while serving a sentence life in prison, without the possibility of parole.
For more information regarding how your financial support can help, please click here.