International Death Penalty News 2020, Issue 42: Bangladesh, Canada, European Union, France, Iran, Malaysia, Nigeria, Pakistan, Singapore, United States of America, Vietnam
October 16, 2020
IDPN 2020 Issue 42
Saturday, October 10, 2020, was the 18th Word Day Against the Death Penalty.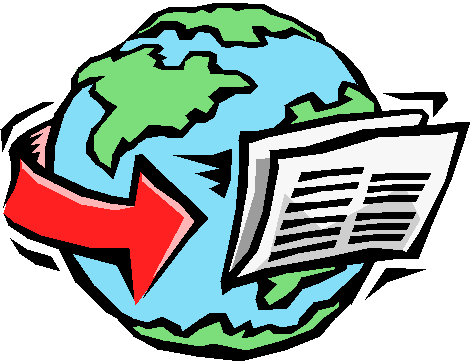 Bangladesh: In recent years, rape and sexual assault crimes have skyrocketed, prompting protests demanding capital punishment for offenders. On Monday, October 12, 2020, the Bangladeshi government approved a proposal that allows for "the maximum punishment is death penalty for the sex offenders." A human rights group has determined that gang rapes account for nearly one-fifth of the nearly 1,000 sexual attacks that have been reported between January and September. Several of the rape crimes have been video-taped and released for public viewing. It is suspected that a large number of the rapes in the country go unreported because the woman fear being stigmatized and prosecution is very rare, taking years to complete.
Canada: Saturday, October 10, 2020, was the 18th Word Day Against the Death Penalty. On that day, Canada reaffirmed its strong opposition to capital punishment in all cases, noting that capital punishment is "cruel, inhumane and degrading affront to human rights, as well as an ineffective deterrent to crime." The Canadian Minister of Foreign Affairs released a statement regarding the nation's opposition and its hope for the end of the death penalty.
European Union: Saturday, October 10, 2020, was the 18th Word Day Against the Death Penalty. On that day, the European Union and the Council of Europe released a joint statement reaffirming "their opposition to the use of capital punishment in all circumstances and call for the universal abolition of the death penalty." The statement went on to celebrate the continuing decline of capital punishment around the world and called upon all members of the United Nations to "support the Resolution on a Moratorium on the Use of the Death Penalty at the 75th session of the UN General Assembly in December 2020." Additionally, the statement called upon Belarus to abolish the death penalty, as they are the only European Country to continue to carry out executions.
France: Saturday, October 10, 2020, was the 18th Word Day Against the Death Penalty. On that day, France reaffirmed its strong opposition to death penalty in all circumstances. Like the European Union, France calls upon all nations to eliminate capital punishment, noting that the death penalty does not work as a deterrent, that any judicial error made during a capital case is irreversible and irreparable, and that he death penalty is unequally applied, often disproportionally affecting the poor and minorities.
Iran: On Saturday, October 10, 2020, the 18th Word Day Against the Death Penalty, Iran Human Rights spoke out against the use of capital punishment in the nation, providing several details as to its use in Iran. Since the beginning of the year, at least 209 individuals have been executed in Iran, with 202 being male and seven being female. One person was publicly executed, a reduction from the 12 publicly executed by this time last year. At least two were juvenile offenders. Of the 209 execution, 164 were for murder, where they were sentenced to qisas, retribution-in-kind. One execution was for drinking alcohol, 18 others were for drug related charges, 5 were executed as political prisoners, and two others were executed on charges of espionage. Only 67 of the executions were reported by the state media.
On Tuesday, October 13, 2020, four prisoners were executed by hanging at Rajai Shahr Prison in Karaj. Three of the prisoners have been identified as Mohammad Yadi, Mehdi Ali and Saman Yameni, while the fourth prison was not identified by name. Three of the men were executed for murder and one for moharebeh (enmity against God) through armed robbery. These executions have not been announced by the official state media.
Malaysia: Twenty-seven-year-old Mohammad Awari Ahmad was appealing his death sentence for the murder of the wife of an auxiliary policeman. His death sentence has been upheld. Mohammed, a former sawmill worker, was convicting of murdering and raping a 25-year-old nurse, who was also the wife of an auxiliary policeman. The crimes were committed in front of the victim's 5-year-old son. Mohammad claims that he did not intend to kill the woman and only did so after she woke up as he was robbing the house.
Nigeria: Gracious David-West has been sentenced to death after being convicted of killing nine women. David-West began attacking women on July 19, 2019, in Port Harcourt in the Rivers State. He was arrested two months later. His execution is to be carried out by hanging. David-West allegedly confessed to the murders and there was video evidence against him. Death sentences, and executions, are rare in Nigeria, and David-West's attorney plans to appeal the sentence.
Pakistan: Five people have been sentenced to death for the abduction and murder of a two-and-one-half-year-old girl in 2015. Uttam Kumar, Biresh Chandra, Santosh Kumar, Mostafizur, and Obaidul kidnapped Aradha Rani on December 22, 2015. On Christmas Day her body was found in a pond. The five men confessed to the kidnapping, saying they were trying to ransom the girl to her father. They tied her hands and mouth, causing her death, before dumping her body in the pond.
Singapore: A Court of Appeals has acquitted Beh Chew Boo, and Malaysian national, of the death penalty. Beh was convicted of transporting methamphetamine in 2016. His sentence was overturned when he was acquitted after the Appeals Court found that there was insufficient evidence to prove the Beh knew he was transporting drugs. Beh had borrowed a motorcycle from his friend and, during a routine stop, police discovered methamphetamine in storage compartments in the motorcycle. Additionally, Beh's fingerprints and DNA were not found on the drug packages, while the owner of the motorcycle did have his DNA and fingerprints on the packages.
United States of America: On Wednesday, October 14, 2020, Stanley Fitzpatrick was scheduled to be executed by the state of Ohio. His execution has been rescheduled for Wednesday, February 15, 2023. Fifty-two-year-old Stanley is convicted of the double murder of 42-year-old Doreatha Hayes and her 12-year-old daughter Shenay Hayes, on June 7, 2001, inside their apartment in Lincoln Heights, Ohio. Stanley is also convicted of murdering his 64-year-old neighbor, Elton Rose, on June 9, 2001.
Officials with the Oklahoma Department of Corrections have announced that they are prepared to resume executions in the state, if and when the federal courts grant approval to the state's lethal injection protocol. Executions in Oklahoma are not likely to resume until early to mid 2021, due to an ongoing federal lawsuit challenging the method of execution in state.
Vietnam: Thirty-six-year-old Gabog Cortez Madelyn, a Filipino national, has been sentenced to death for smuggling drugs. She was arrested in January after custom officials found the drug hidden in her luggage. Gabog alleges that she was hired by an unidentified person through social medial to retrieve a suitcase and deliver it.
For more information regarding how your financial support can help, please click here.