International Death Penalty News 2020, Issue 43: Bangladesh, China, Indonesia, Iran, Japan, Saudi Arabia, Singapore, Sri Lanka, United States of America
October 23, 2020
IDPN 2020 Issue 43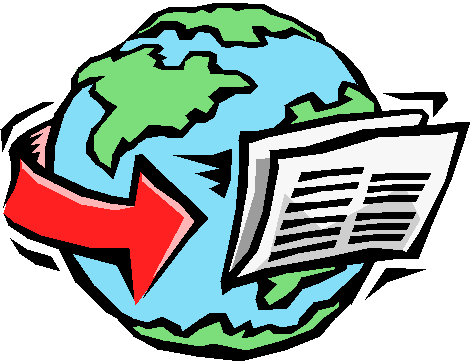 Bangladesh: On Friday, October 16, 2020, Mahbubur Rahman died while on death row. He had been convicted and sentenced to death for the murder of Tangail philanthropist Ranada Prasad Saha, his son and 58 others during the Liberation War. Mahbubur fell ill while in prison and was taken to a local hospital, where he was pronounced dead. His cause of death has not been announced. Mahbubur, son of the late Abdul Wadud rom Mirzapur of Tangai, and brother to Abdul Mannan, were members of the Razakar force which committed numerous crimes against humanity during the war.
China: On Wednesday, October 14, 2020, 54-year-old Ma Jigang was sentenced to death for the rape and murder of a college student, Lin, on March 20, 1992. Lin was studying alone in a classroom at Nanjing Medical University. Using an iron bar, Ma forced Lin into the courtyard and beat her repeatedly while raping her. Ma then dropped Lin in a well, along with her backpack, books, and clothes, to cover up his crime. Lin's body was found four days later and it was confirmed that she died by drowning. Due to technological limits, police were unable to find Lin's murder, until receiving a tip this year. Ma, who got married and held a steady job after murdering Lin, was arrested earlier this year, after DNA confirmed him as the rapist.
Indonesia: Cai Chang Pan, a Chinese national, was a death row inmate, who had been convicted on drug related charges. Cai escaped from the prison where he was being held approximately one month ago. His body has now been found. It has been determined that he hanged himself on Saturday, October 17, 2020, at a tire processing factory in the Jasinga Forest in Bogor. Cai was being actively perused by hundreds of searchers during his month on the run.
Iran: On Sunday, October 4, 2020, Nabi Saberi-Lahijani was executed by hanging at Sari Central Prison. Nabi was sentenced to death in 2016 for the murder of his employer. The state media has not announced his execution.
On Tuesday, October 13, 2020, Mehrshad Barahouyi was executed by hanging at Ghaen Prison. State media has not announced the execution. Mehrshad was executed on drug related charges and did not have a prior criminal record.
On Wednesday, October 21, 2020, 28-year-old Shahram Takhsha was executed by hanging at Sanandaj Central Prison. Takhsha was convicted or committing a murder during the course of an armed robbery and sentenced to qisas, that is retribution in kind.
Japan: On Saturday, October 17, 2020, Wasaburo Takada, the oldest inmate on death row, died from pneumonia. Wasaburo was 88 years of age. He was sentenced to death in 1999, for murdering 45-year-old Takao Kobayashi in February 1972, and unnamed real estate agent in July 1973, and 32-year-old Fujio Tajima in February 1974. All were murder in Saitama Prefecture. Wasaburo had been in the hospital wing of the detention center in June 2018. Following Wasaburo's death, 110 people remain on death row in Japan.
The Justice Ministry has announced a system which would inform victims of death row inmates of their pending execution. They system is an expansion of a current system that informs them of news regarding the case, such as appeals, trials, and prison released information. In additional, notifications will also be sent out if the inmate dies while in prison for a reason other than execution.
Saudi Arabia: Prosecutors are seeing the death penalty against eight Saudi men who are charged with protest-related crimes. The eight men were allegedly juveniles when the committed the crimes. Sentencing a person to death for crimes committed as a juvenile is a violation of international law. All eight men, Ahmad al-Faraj, Ali al-Batti, Mohammed al-Nimr, Ali al-Faraj, Mohammed al-Faraj, Ali al-Mabyook, Sajjad al-Yasin, and Yousef al-Manasif, have been in a detention center for at least the last two years. Among the charges are attacking police officers or patrols with Molotov cocktails or firearms, while one of the men, Al-Faraj, is not charged with any violent crime, only for participating in demonstrations and funeral processions. All the men were allegedly tortured and confessed to their crimes.
Singapore: Forty-four-year-old Syed Suhail Syed Zin was sentenced to death in 2016, after being convicted of trafficking heroin. On Friday, October 16, 2020, the Court of Appeal threw out his request of a judicial review of the case. Syed was initially scheduled to be executed by hangin in September 2020.
Gobi Avedian, a Malaysian national, had previously been sentenced to death after being convicted of drug trafficking. Now, the Court of Appeals has reduced Gobi's sentence to 15 years in prison. Gobi worked as a security guard when he was arrested for trafficking drugs. Gobi claimed that he was unaware the packages he was carrying contained drugs.
Sri Lanka: The Supreme Court has extended a stay order on the reimposition of the death penalty in the nation. The extended stay will last until October 28, 2020. A group of petitioners have argued that the resuming capital punishment is a violation of the right to life, which is enshrined in the contention, and is inhuman. The petitioners also argued the capital punishment was stopped in the constitution of 1978.
United States of America: Prosecutors have announced that they will seek the death penalty against 30-year-old Mark Howard Wilson, Jr., who is accused of killing two brothers in August 2020, in Florida. Twelve-year-old Robert Baker and 14-year-old Tayten Baker were found dead by their mother on the morning of August 26, 2020. They had died from deep cuts and blunt force injuries caused by a hammer. Wilson was dating and living with the boys' aunt on the property. The murder weapons were later found in the house.
Kim Ogg, District Attorney for Harris County, Texas, has announced that her office will pursue the death penalty against Elmer Manzano, who is accused of murdering Houston Police Sergeant Harold Preston. Another officer was also injured in the attack, as was Manzano's 14-year-old son. In addition, the federal government has filed charges against Manzano.
Quintel Augustine, Tilmon Golphin, and Christina Walters, have all been removed from death row in North Carolina, after their death sentences were vacated. They were all resentenced to life in prison without the possibility of parole. Their sentences were reduced under the 2009 Racial Justice Act, which was eventually overhauled. However, because they applied for reduced sentences while the law was in effect, their requests were granted. Quintel was convicted of murdering Sergeant Roy Tuner on November 29, 2001, in Fayetteville. Tilmon is convicted of murdering a North Carolina State Highway Patrol Trooper Ed Lowry and Cumberland County Sheriff's Deputy David Hathcock in 1997. Christina is convicted of leading a gang who killed two woman, Tracy Lambert and Susan Moore, and injured another woman, Deborah Cheeseborogh in an August 1998 gang initiation.
For more information regarding how your financial support can help, please click here.