International Death Penalty News 2020, Issue 44: China, India, Iran, Mali, Morocco, Pakistan, Sri Lanka, United States of America, Vietnam
October 30, 2020
IDPN 2020 Issue 44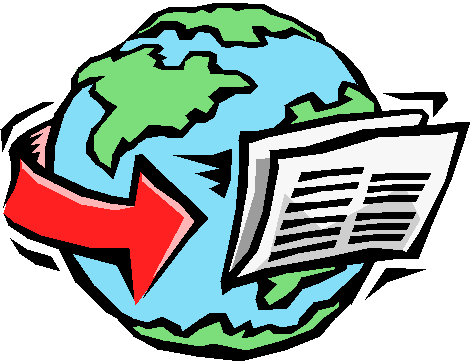 China: Lin Jiancai has been sentenced to death for the torture and murder of a two-year-old boy, Tang Yuan. Lin appeared at his sentencing hearing wearing full PPE (personal protective equipment), including goggles, facemark and a suit, in order to prevent the spread of the coronavirus. The victim was the son of Lin's girlfriend, with whom he was living. Tang was violently beaten, forced to drink strong alcohol, and eventually drowned, after Lin returned home, drunk, on July 24, 2019. The child's mother was also seriously injured during the incident. Lin's execution date has not been announced. Executions are usually carried out in China by lethal injection or firing squad. Not all executions are publicly announced.
India: On Friday, October 23, 2020, Jitendra Singh was sentenced to death for the rape and murder of a one-and-one-half-year-old girl in 2014. Singh was also ordered to pay a fine. The girl's father told police that a relative had raped his daughter and strangled her to death, before dumping her body in a well to hide the evidence.
On Wednesday, October 28, 2020, 24-year-old Sanjay Kumar Yadav was sentenced to death for murdering nine people in order to cover up the murder of a tenth woman. On March 6, 2020, Sanjay murdered his girlfriend, 37-year-old Rafiqa. Sanjay then went to Rafiqa's aunt, Nisha, telling her that Rafiqa had gone to the home of another relative. Nisha did not believe Sanjay and threatened to go the police. Several days later, Sanjay returned to the Nisha's home, which was hosting a birthday party, and mixed sleeping pills in the with food. All nine people at the party fell unconscious and Sanjay drug them all to an agricultural well, where they drowned. Their bodies were found nearly two months later.
Iran: On Wednesday, October 28, 2020, Hadi Hosseini was executed by hanging at Ardabil Central Prison. Hadi was around 25 years of age. Hadi stabbed another individual with a knife during a mass street fight, resulting in the other's death. Hadi was convicted of murder and sentenced to qisas, that is retribution in kind.
Mali: On Wednesday, October 28, 2020, Fawaz Ould Ahmed, a Mauritanian Islamist also known as "Ibrahim 10" and his Malian co-defendant, Sadou Chaka, were sentenced to death for killing two dozen people in 2015. A third man, Abdoulbaki Abdramane Maiga, also a Malian national, was sentenced to death in absentia. The men specifically targeted bars and restaurants that were popular with foreigners. Ahmed confessed that at least one of the attacks was carried out in revenge for the cartoons printed in France's Charlie Hebdo magazine. The men also confessed to more crimes, saying they were proud, and not ashamed, of their actions.
Morocco: Fifty-nine-year-old Said Mansour was convicted and sentenced to death on Monday, October 26, 2020. Mansour had been hiding out in Demark since 1984. In 2016, he was stripped of his Danish nationality and, in 2019, extradited to Morocco, where he stood trial for his participation in the May 16, 2003, bombing in Casablanca that left 33 dead. Mansour had previously stood trial in Denmark, where he was sentenced to three and one half years in prison for spreading terrorist propaganda that praised Osama bin Laden and encouraged people join a radical Islamic group affiliated with al-Qaeda.
Pakistan: The family of 37-year-old Asif Pervaiz has gone into hiding after Asif was convicted of blasphemy and sentenced to death. Asif was convicted of sending a blasphemous text message to his former supervisor at a garment factory. Asif alleges that he never sent the text message and was only accused after he refused to renounce his Christian faith and convert to Islam. Asif has a wife and four young children, who have fled from their home in fear of their lives. False blasphemy charges are not uncommon in Pakistan and such charges are often used to settle personal disputes.
Sri Lanka: Opposition leader, Sajith Premadasa, has spoken out in support of reinstating capital punishment in the nation for "terrorists and drug dealers." It has been 44 years since Sri Lanka carried out an execution. In 2018, then-President Sirisena discussed the possibility of reinstating the death penalty, especially for drug dealers, however this drew intense criticism from human right organizations.
United States of America: Prosecutors in Stanislaus County, California have announced that they will again seek the death penalty for Scott Peterson. Scott was convicted and sentenced to death 16 years ago for the murder of his pregnant wife, Laci Peterson, and their unborn son. In August of 2020, the California Supreme Court, overturned Scott's death sentence after the court ruled that the trial judge had erred by dismissing jurors who said they generally opposed capital punishment. The court said that the judge should have further asked the jurors if they were able to put aside their views. Now, the Stanislaus County District Attorney's Office has announced that they plan to retry the penalty phase of the case, again seeking the death penalty for Scott.
Amy Coney Barrett has confirmed by the United States Senate as the newest Justice on the Supreme Court of the United States. She was officially sworn in shortly after the Senate approved her. Justice Barrett was nominated by President Donald Trump following the death of long time Justice Ruth Bader Ginsburg. Over the past several years, the Supreme Court, has heard numerous cases regarding the death penalty, from inmates seeking clemency against their death sentences, filing appeals regarding the trials that resulted in death sentences, and concerns over the drugs used to carry out capital punishments. The ruling by the Supreme Court of the United States is final, as there is no other court to which an appeal can be made.
Forty-year-old Donny Ray Jackson, Jr., has been charged with the murder his two sons, 14-year-old Logan Jackson and 12-year-old Austin Jackson. Capital charges were filed against Donny, meaning that prosecutors can choose to ask for him to be sentenced to death if convicted. The bodies of Logan and Austin were discovered in their Leavenworth, Kansas home, after they failed to show up for a soccer game. The boys' two younger sisters, three-year-old Aven Jackson and seven-year-old Nora Jackson, were also discovered missing at that time. Donny was arrested near Erick, Oklahoma later that same day. The girls were also found and returned to their family. No charges have yet been filed regarding the disappearance of girls, as law enforcement is still determining if Donny had legal custody of the children, as he and his wife were going through a divorce.
In 2017, Circuit Judge Wendell Griffen was ordered by the Arkansas Supreme Court to be removed from all capital cases, following Judge Griffen's participation in an anti-death penalty protest which included him lying on a cot outside the governor's mansion, imitating a death row inmate about to receive lethal injection. Judge Griffen opposed his removal. Now, Judge Griffen is heading back to the Arkansas Supreme Court. Prosecutors are asking that a capital case, which was randomly assigned to Judge Griffen be given to another judge. Judge Griffen had previously denied the request to transfer the case. While prosecutors have stated that they do not oppose Judge Griffen presiding over the case, they believe they are required to appeal ruling so as to avoid being held in contempt of court. Judge Griffen believes that he should be allowed to preside over the case, arguing that the order by the Arkansas Supreme Court only includes pending cases, not new cases.
Officials in Arizona have announced that they have found a compounding pharmacist which can prepare the drug pentobarbital for use in executions in the state. Executions have been on hold in the state since 2014, in which the execution of Joseph Wood took approximately two hours. Since then, the state has reviewed its execution protocol, but has struggled to find a drug supplier. Attorney General Mark Brnovich, in a letter to Governor Doug Ducey announcing the location of a supplier, also noted that 20 of the 116 death row inmates in Arizona have completed all their appeals. It is expected that if any executions are scheduled, there will be appeals filed over concerns about the effectiveness of the drugs.
Vietnam: On Friday, October 23, 2020, the death penalty was upheld for 29-year-old Nguyen Thanh Ngoc by the High People's Court in Ho Chi Minh City. Nguyen was arrested after police found drugs on the scooter she was riding from Cambodia to Vietnam. Nguyen admitted to perviously bringing drugs across the border 19 times and pleaded guilty, saying she needed the money to pay off debts.
For more information regarding how your financial support can help, please click here.