International Death Penalty News 2020, Issue 45: Bangladesh, China, India, Iran, Singapore, United Arab Emirates, United States of America
November 6, 2020
IDPN 2020 Issue 45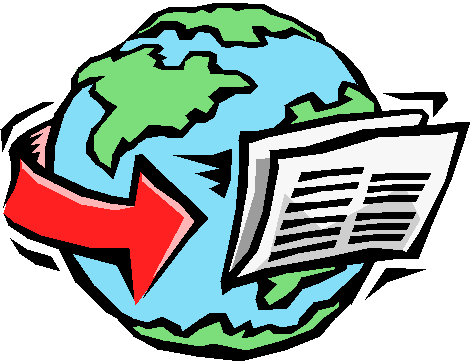 Bangladesh: Three people have been sentenced to death for the murder of North South University student Saidur Rahman Payel in 2018. On July 21, 2018, Payel got on a bus with friends and became stuck in traffic. Payel got off the bus to relieve himself and rushed to get back on the bus when the traffic eased. Instead, the bus hit him and he lost consciousness. The driver, his assistant, and a supervisor, the three men sentenced to death, threw Payel into a canal, presuming him to be dead. Traffic accidents have greatly increased in the nation due to incompetent drivers, reckless driving, and unfit vehicles.
On Sunday, November 1, 2020, Abdul Gafur was executed by hanging at Kashimpur Central Jail in Gazipur. Abdul was convicted of the murder of his five-month pregnant wife, and two-year-old daughter in 2006. They were murdered after a fight.
Twenty-eight-year-old teacher, Mobarak Hossain has been arrested and charged with raping at least six student in Lakshmipur. Allegedly, Mobarak raped the students several times, and recorded some of the rapes on his phone. He threatened the victims into silence. The rapes were discovered when one of the victims couldn't stop bleeding.
China: Ma Cheng, a leader of a mafia-style gang, has been sentenced to death for over 10 crimes, including the murder of a man, businessman Ma Shengzhen, 18 years ago. One other gang leader, Zhang Chenghu, was sentenced to life imprisonment, while 37 others were given varying prison terms.
India: The Supreme Court has commuted the death sentence of Shatrughna Baban Meshram to life in prison. Meshram was convicted a kidnapping, raping, and murdering a two-year-old child. The child was under the care of her grandfather, when Meshram took her, saying he was going to take her to her father. When the father and grandfather communicated, they realized neither had the child. She was found in a partial constructed building, along with Meshram. The child was taken to a hospital where she was pronounced dead. Meshram was initially sentenced to death, but upon appeal, the Supreme Court has reduced his sentenced to life in prison.
Iran: On Friday, October 29, 2020, four prisoners were executed by hanging at Urmia Central Prison. The prisoners were identified as Mousa Rahmani, Morteza Heidari, Yassin PourMohammadi and Iraj. All were convicted of murder and sentenced to qisas, that is retribution in kind. A fifth inmate, Ali Maleki, was also scheduled to be executed for murder. Ali committed suicide with a sharp object hours before his execution. Iran officials have not yet announced the executions and death of the inmates.
A news site has reported that a prisoner, reportedly 19-year-old Peyman, was executed by hanging at Rajai Shahr Prison in Karaj. The exact date of his execution was not reported. Peyman was convicted of murder and sentenced to qisas, that is retribution in kind. Allegedly, in 2018, Peyman killed a man during an alcohol fueled fight. Allegedly, Peyman was a minor at the time of the murder, which should have made him ineligible for the death penalty, in accordance with international law.
Singapore: Sixty-one-year-old Roshdi Abdullah Altway has been convicted and sentenced to death for trafficking heroin. Over 15 years ago, in 1994, Roshdi previously faced the death penalty for killing another man. Roshdi was found to have acted in self-defense and was given a prison term instead. Roshdi has also perviously served time in prison for drug trafficking.
United Arab Emirates: The Supreme Court has overturned the death sentence for two men convicted of dealing heroin. The two men were foreign nationals, one is a 54-year-old British mechanic, and the other is a 45-year-old from Pakistan. The Supreme Court overturned the sentence due to procedural errors.
United States of America: Prosecutors in Florida have announced that they are seeking a death sentence against Patricia Ripley, who is accused of murdering autistic 9-year-old son, Alejandro Ripley. Alejandro died on May 21, 2020, from drowning after his mother allegedly pushed him into canal. Alejandro was severely autistic and could not speak. Patricia initially called the police saying two men ran her off the road south of Miami and kidnapped her son. An Amber Alert was issued for the child, who was found the following day in a canal a few miles from where the abduction allegedly took place. Investigators were suspicious of Patrica's changing story and then discovered that earlier in the day, Patricia was caught on surveillance cameras pushing Alejandro into a canal. He was rescued by a bystander. Eventually, Patricia admitted to making up the kidnapping story and leading the boy to the canal.
Prosecutors in North Carolina have announced that they are seeking the death penalty against Dylan Green, who is accused of killing 10-month-old Chloe Evans in July 2019. In addition to murder, Dylan faced child abuse charges and possession of meth. In July 2019, Dylan was home alone with Chloe when she stopped breathing, leading to her death. Dylan claimed that Chloe fell from her crib. Doctors claimed the traumatic injuries sustained by Chloe were consisted with blunt force trauma.
For more information regarding how your financial support can help, please click here.