International Death Penalty News 2020, Issue 47: Algeria, Bangladesh, Iran, Iraq, Philippines, Singapore, United States of America
November 20, 2020
IDPN 2020 Issue 47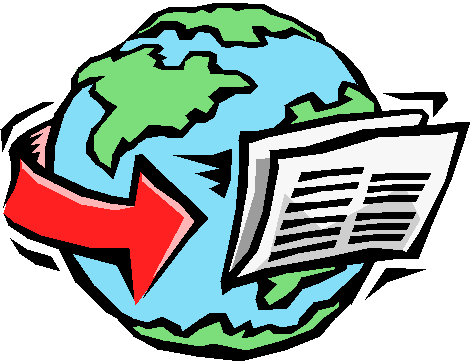 Algeria: Twenty-five years ago, Algeria stopped carrying out executions due to local and international allegations that capital punishment was being used as revenge against opponents. Now, the government is considering returning to the punishment. Discussions are currently underway on how to combat rising child abduction crimes, with capital punishment being considered as a viable option. Minister of Justice Belkacem Zaghmati has noted, "Algeria is a sovereign state…free to apply the death penalty." He has also noted, "Algeria has not signed or ratified any International agreement that prohibits the use of the death penalty."
Bangladesh: The death sentence has been upheld for three people who were convicted in the murder of a pregnant woman on Jahangirnagar University campus in 2000. The three men were identified as Syed Abdullah Al Masud alias Tipu, and his friends Shahidul Islam and Md Khorshed. Syed was the husband to the victim, Nasima Akter. Syed took his wife and two friends to the university, where they had planned to kill her, before dumping her body.
The Woman and Children Repression Prevention (Amendment) Bill, 2020, has been passed by the parliament. The bill allows for capital punishment in rape cases. The bill was proposed and passed following waves of anti-rape demonstrations that occurred across the country, after a serious of heinous rapes, including one that video recorded and placed on the internet.
Iran: On November 15, 2020, Fakhreddin Dastyar was executed by hanging at Taybad Prison. He was convicted of transporting and possessing drugs in 2017.
On Tuesday, November 17, 2020, 34-year-old Ghassem Gh was executed by hanging at Mashhad Central Prison. He was convicted of murder and sentenced to qisas, that is retribution in kind. Ghassem is convicted of killing two people with a gun during a mass family fight on July 3, 2013, in Doleh. Ghassem insisted that he was innocent, as the case lacked physical evidence.
Iraq: On Monday, November 16, 2020, 21 men were executed by hanging at Nasiriyah prison in the southern part of the country. All were convicted of terrorism, according to official media reports. No details were released on the specific crimes the men committed and the men were from various provinces. Nasiriyah prison is known for holding ex-officials of the Saddam Hussein regime, as well as numerous individuals convicted of being members of the terrorist group, the Islamic State.
Philippines: Speaker Lord Allan Velasco is seeking to have rape included among the crimes that would qualify for capital punishment when the death penalty is reinstated. Originally the bill to reinstate capital punishment only covered drug related crimes. Speaker Velasco called raped "unacceptable," and says it needs to also be punishable by death. While a bill to reinstate capital punishment is before congress, they are currently focused on COVID-19 relief measures.
Singapore: Forty-four-year-old Teo Ghim Heng has been sentenced to death on Thursday, November 12, 2020, after being convicted of murdering his pregnant wife, Choong Pei Shan and their four-year-old daughter in 2017. Heng, a property manager, has admitted to strangling Shan, who was six months pregnant at the time, on July 20, 2017. After killing his wife and child, he burned the bodies. Heng alleges that he attempted to burn with them, but the fire was too hot. The bodies were discovered over a week after their murder.
United States of America: On Wednesday, November 18, 2020, Anthony Sowell was scheduled to be executed by the state of Ohio. His execution was stayed in order to allow time for him to complete his appeals. Sixty-one-year-old Anthony is convicted of murdering 11 women: 38-year-old Crystal Dozier, 31-year-old Tishana Culver, 25-year-old Leshanda Long, 45-year-old Michelle Mason, 53-year-old Tonia Carmichael, 43-year-old Nancy Cobbs, 47-year-old Amelda Hunter, 31-year-old Telacia Fortson, 49-year-old Janice Webb, 44-year-old Kim Yvette Smith, and 38-year-old Diane Turner. They were killed during a two-year span between 2007 and October 2009, in Cleveland, Ohio.
On Thursday, November 19, 2020, Orlando Hall was executed by the federal government in Indiana. He was 49 years of age. Hall was sentenced to death for the rape and murder of 16-year-old Lise Rene in September 1994. Hall, along with his accomplices kidnapped her from her Arlington, Texas home, due a drug feud with Lisa's brother. Lisa was taken to Arkansas where she was repeatedly raped and, ultimately, killed.
At least 11 death row inmates in Tennessee have tested positive for COVID-19. The first case was detected on Monday, November 9, 2020, and the prison was put into lockdown, with wide-spread testing taking place. Donald Middlebrook was the first inmate to test positive. Since then, Pervis Payne, who was scheduled to be executed at the beginning of December has also tested positive. Pervis' execution has since been stayed by the governor. Additionally, two lawyers who work with Tennessee death row inmates have also been working on the case of federal inmate Lisa Montgomery, who was also scheduled to be executed in December. The two attorneys for Lisa, who is housed in Texas, have both contracted COVID-19 during their travels to prepare her case.
Two death row inmates in Kansas, Sidney Gleason and Scott Cheever, have filed a federal lawsuit, alleging that the state's policy of solitary confinement for death row inmates is unconstitutional. Sidney has been on death row for the last 14 years, and Scott for the last 12 years. In the lawsuit, the inmates complain of the automatic and indefinite solitary condiment that deprives them of "meaningful human contact," as they are restricted to their cells, roughly the size of a parking space, for 22 to 24 hours a day. The inmates further complain that they are restricted from participating in religious activities, educational or self-improvement programs, or from holding prison jobs. Sidney and Scott are the not the first death row inmates in the nation to make such arguments, as cases have been popping in courts in several different states, with Virginia, South Carolina, Oklahoma, Pennsylvania, and Oregon all ending automatic solitary confident for death row inmates. Additionally, in California, a program was created earlier this year that would allow death row inmates to be moved from death row in San Quentin to general population prisons.
San Francisco Superior Court Judge Anne-Christine Massullo had been considering if former death row inmate Scott Peterson should be moved from San Quentin State Prison, has ruled that he will stay in the infamous California prison. Judge Massullo was concerned that Peterson's lawyers were having difficulty staying in touch with him as it is being decided whether should get a new trial and if he should again face capital punishment. Earlier this year, the California Supreme Court threw out his death sentence, ruling that jurors had been improperly excluded by the judge. Attorneys for Peterson have stated that they have enough access, and, possibly, better access at his currently location in San Quentin as opposed to another jail. Peterson was convicted of murdering his 27-year-old, eight-month pregnant wife, Laci Peterson, and their unborn child on December 24, 2002. Peterson has insisted upon his innocence.
On Tuesday, November 17, 2020, New Jersey death row inmate Ambrose Harris died at New Jersey State Prison in Trenton. Ambrose was 68 years of age. His cause of death has not yet been released. Ambrose was sentenced to death in 1994 for the kidnapping, rape and murder of 22-year-old Kristin Huggins, who was from Bucks County, Pennsylvania. While in prison in 1999, Ambrose was also accused of beating to death 48-year-old Robert "Mudman" Simon during a fight. A jury ruled that Ambrose acted in self-defense. New Jersey abolished capital punishment in 2007.
James Andrew Melton was convicted of the October 11, 1981, murder of 77-year-old Anthony DeSousa, and sentenced to death in 1983, in California. In 2007, a federal judge threw out the death sentence due to James being over medicated during his trial, to the point of not being able to understand what was happening. Prosecutors decided not to seek the death penalty again, and he was instead sentenced to life in prison after a 2018, trial, however that conviction and sentence were overturned a year later. Now, a plea deal has been struck, in which 68-year-old James will be plead guilty to murder and be released from prison, with 99 years probation.
For more information regarding how your financial support can help, please click here.