International Death Penalty News 2020, Issue 49: Bangladesh, China, Iran, North Korea, Taiwan, United States of America
December 4, 2020
IDPN 2020 Issue 48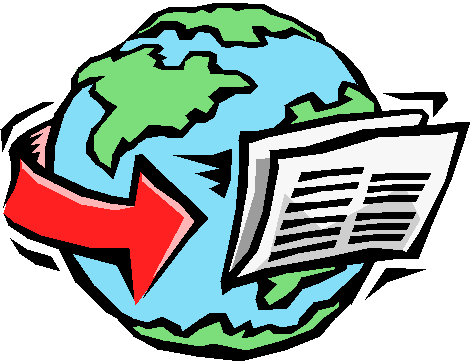 Bangladesh: In a case regarding the murder of five-year-old Shoaib Hossain, three people have been sentenced to death, one person has been sentenced to 10 years in prison, and four others have been acquitted. On February 20, 2013, Shoaib, a first grade student, went missing in Narayanganj , Sonargaon. Six days later, his decapitated and charred body was recovered from a construction site. Jasim Uddin Rana, Raju Mia, and Fazlul Haque Munshi were all sentenced to death. Nasir Uddin was sentenced to 10 years in prison. Rina, Mosharraf Hossain, Abdur Rahim, and Abdus Salam were all acquitted.
Riyad Pradhan has been sentenced to death after being convicted of raping and murdering an eight-year-old girl in Pirgonj Upazila. On June 14, 2016, eight-year-old Tanjila Khatun Chumki was lured into the home of Riyad, where he raped her. When Tanjila began screaming, Riyad suffocated her before stuffing her body into a sack and burying it under the bed in his mud hut. Tanjila's family became worried when she never returned home that evening and contacted the police, who eventually found her body and arrested Riyad.
China: Three months ago, China arrested 12 anti-government protesters attempting to flee from Hong Kong in a speedboat. Chinese authorities have announced that the investigation into the individuals has concluded and all were found to have unlawfully crossed the board. If convicted, they could face up to seven years in prison. However, they could also face charges of being separatists, which could result in a sentence of death. Family members of those who have been detained allege unfair treatment, such as being unable to hire their own lawyers and being forced to choose from a provided list of lawyers. At least one of those arrested, Andy Li, was previously arrested under Hong Kong's new, and controversial security law, which has essentially eliminated many of the freedoms that were guaranteed to Hong Kong, when it was handed over to China.
A 54-year-old man, identified only by his surname of Liu, has been sentenced to death in Harbin for the rape of a 4-year-old neighbor girl in August 2020. The girl was severely injured, requiring weeks of recovery in intensive care. Liu had a criminal history of homicide and rape. Although death sentences for rape are rare in the nation, a court determined it was warranted in this case because it involved a child who suffered permeant injuries, and due to Liu's criminal history.
Iran: Following international outcry, Iran has delayed the transfer of Ahmad Reza Jalai to a prison where he would face imminent execution. The Iranian-Swedish medical doctor has been sentenced to death for espionage. Jalai is a disaster medicine researcher who relocated to Sweden. In April 2016, he returned to Tehran, Iran for a scientific conference. While there, Iranian authorities arrested him and accused him of collaborating with hostile foreign governments. Jalai was later, allegedly forced, into confessing. In February 2018, Sweden granted Jalai Swiss citizenship and are currently working in attempts to free him.
North Korea: South Korea's spy agency has reported that two executions were allegedly ordered in North Korea. Although those allegedly executed weren't identified by name, one of the men believed to be executed was a high-profile money changer in Pyongyang, whom North Korean leader, Kim Jong Un blamed for the falling exchange rate. The alleged second person, believed to be executed in August, was accused of violating government regulations restriction goods brought in from abroad. North Korea is a highly secretive nation, with most execution news, among other news, coming through a South Korean spy agency, which is not always correct.
Taiwan: On Wednesday, November 25, 2020, 30-year-old Wu was sentenced to death for the murder of her eight-year-old son and 6-year-old daughter. Wu was struggling financially when she drugged her children and strangled them to death. She then tried to commit suicide by overdosing on the same sleeping pills she gave the children, however, her former spouse found her before she died. Since then, she has allegedly not shown any remorse for her crimes. Wu confessed to the murders. Some have called the court's decision to sentence Wu to death "cold-blooded."
United States of America: On Thursday, December 3, 2020, Pervis Payne was scheduled to be executed by the state of Tennessee. Pervis was granted a stay of executed by Tennessee Governor Bill Lee, due to the coronavirus pandemic. Fifty-three-year-old Pervis is convicted of murdering 28-year-old Charisse Christopher and her two-year-old daughter, Lacie Jo, on June 27, 1987, in Millington, Tennessee.
On Friday, December 4, 2020, Richard Moore was scheduled to be executed by the state of South Carolina. Fifty-five-year-old Richard is convicted of murdering Jamie Mahoney during a robbery on September 16, 1999. His execution has been stayed by the South Carolina Supreme Court after officials with the Department of Corrections announced that they were unable to obtain lethal injection drugs for the execution. South Carolina has not had execution drugs in stock since 2013, and has not carried out an execution since 2011. Unlike many other death penalty states, South Carolina does not have a shield, or secrecy, law, that would protect the identities of the manufacturers who provide execution drugs to the state, making nearly all unwilling to sell drugs to the state. There are currently 37 people on death row in South Carolina.
The Justice Department for the United States of America is working to amend its execution protocols in order to allow executions to be carried out by other methods, instead of only by lethal injection. The other methods would include firing squads and poison gas. Federal executions are allowed by carried out by lethal injection of "any other manner prescribed by the law of the state in which the sentence was imposed." Several states allow inmates to choose to be executed by electrocution, firing squad, and inhaling nitrogen gas. The new rules will go into effect on December 24, 2020.
Prosecutors in Florida have announced that they plan to seek the death penalty against 25-year-old Symantha Sullivan, who is accused of killing her months old son, Isaiah Sullivan. Isaiah died on October 26, 2020, after sustaining multiple head injuries in September. Those injuries included a brain injury, skull fracture, spinal damage, an eye injury, and multiple other fractures as a result of being punched in the back of his head and being dropped on his head in the bathtub.
Fifty-three-year-old Thomas Fletcher has been sentenced to death in Florida for the September 22, 2018, murder of his cellmate, 33-year-old Kenneth Jeff Davis, at the Balckwater River Correctional Facility. Thomas confessed to the crime, waived his right to trial by jury, did not contest the pursuit of the death penalty by the prosecution, and refused to give his attorneys any mitigating evidence that could have helped reduce his sentence. At the time Thomas murdered Kenneth, Thomas was serving a life sentence for a 1994 conviction that included robbery, murder, and cocaine trafficking.
Richard Dean Davis has died while on death row in Missouri. He was 56 years of age. Richard was convicted and sentenced to death for videotaping the sexual torture of two women, 41-year-old Marsha Spice and 36-year-old Michelle Huff-Ricci, before murdring them. Richard's girlfriend, Dena Riley was also convicted in the crime and given multiple life sentences. Richard died of natural causes and had been in the hospital for over two weeks prior to his death.
Andrew Michael Gosciminski has died while on death row in Florida. He was 67 years of age and his cause of death has not yet been reported. Andrew, a former nursing home administrator was convicted and sentenced to death for the murder of 55-year-old Joan Vala Loughman in September 2002. Joan's father was a resident at the nursing home where Andrew worked and died the day after Joan. Andrew killed Joan in order to steal her jewelry.
For more information regarding how your financial support can help, please click here.