International Death Penalty News 2020, Issue 51: Bangladesh, Iran, Japan, Singapore, Untied States of America
December 18, 2020
IDPN 2020 Issue 51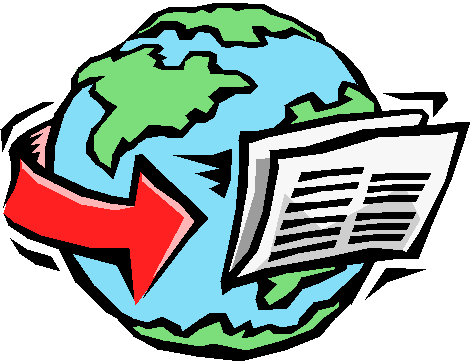 Bangladesh: On Monday, December 14, 2020, eight individuals – Belal Hossain alias Bijoy, Rabiul Islam alias Rubel, Hasibul Islam alias Liton, Aksan Mia alias Hasan, Mohammad Sujon, Meheraj alias Tutul, Manirul Islam Manu and Shahadat Hossain Soikat – were sentenced to death for the rape and murder of a nine-year-old girl in 2018. Shahadat was tried in absentia. On January 21, 2018, eight-year-old Meem was kidnapped and taken to another location where she was raped and eventually strangled to death. Her body was discovered later that day. The subsequent investigation revealed that the eight men killed the girl due to a dispute with her mother.
Iran: On Saturday, December 12, 2020, Ruhollah Zam was executed by hanging for his participation in protests between 2017 and 2019. His execution was carried out days after his sentence was upheld. The Supreme Court upheld his death sentence due to "the severity of the crimes committed against the Islamic Republic." Zam was arrested in October 2019. Zam lived in Paris, France at the time, as he had been granted political asylum, however, he was lured to Baghdad, where he was arrested. His execution has been internationally condemned.
It has been announced that two unnamed men were executed for murder in Esfarayen. The names of the executed men have not been released, nor has the exact date and location of their executions. The two men were sentenced to death for the murder of a woman.
Japan: Thirty-year-old Takahiro Shiraishi, a/k/a the "Twitter Killer," has been sentenced to death by the Tokyo District Court. He is convicted of robbing, sexually assaulting, and murdering eight women, including some who were underage. Takahiro's defense sought a lesser sentence alleging that all the woman had wanted to commit suicide, however Takahiro testified that the had not consented to begin killed. Takahiro then dismembered their bodies and stored the body parts throughout the apartment. Takahiro was arrested in 2017, after the brother of one of victims discovered Twitter messages between the two. Executions are carried out in Japan by hanging.
Singapore: On Monday, December 14, 2020, 31-year-old Ahmed Salim, a painter from Bangladesh, was sentenced to death for the murder of Nurhidayati Wartono Surata in a room at the Golden Dragon Hotel in Geylang on Dec 30, 2018. Ahmed murdered Nurhidayati because she refused to leave the new man she was seeing. Ahmed and Nurhidayati were in a relationship and had agreed to marry in December 2018, however earlier that year, Nurhidayati had begun seeing someone else. Ahmed and Nurhidayati eventually got back together, however Nurhidayati's infidelity was a frequent argument. Nurhidayati again broke up with Ahmed on December 9, 2018. On December 30, the two met at a hotel to talk, which eventually resulted in Nurhidayati's death. Ahmed was arrested on December 31.
United States of America: Last week, Ohio governor Mike DeWine announced that it was unlikely there would be executions in the coming year and that the state needed to come up with a new execution protocol. Now local prosecutors are taking offense at the unofficial moratorium on executions in the state. Prosecutors point out that some states and the federal government have managed to obtain execution drugs and carry out executions and that not carrying out executions are unfair on the families of the victims.
Noel Jesse Plata was found unresponsive inside his cell on death row in California on Monday, December 14, 2020. Noel was pronounced dead a short time later. He was 45 years of age. An autopsy will be performed to determine his cause of death. Noel was sent to death row after being convicted of the murder of 18-year-old Linda Park during a home robbery. Linda was beaten prior to her death in order to force her to reveal the location of cash and jewelry in the home. Noel had previously been sentenced to life in prison for the murder of a 19-year-old male.
For more information regarding how your financial support can help, please click here.